6 super tasty homemade marinade recipes
I'm bad at thinking about preparing meals ahead of time.  This isn't good news when it comes to grilling so this summer I'm pledging to make an effort to learn how to make marinade… then actually use it the night before I plan to make the meal.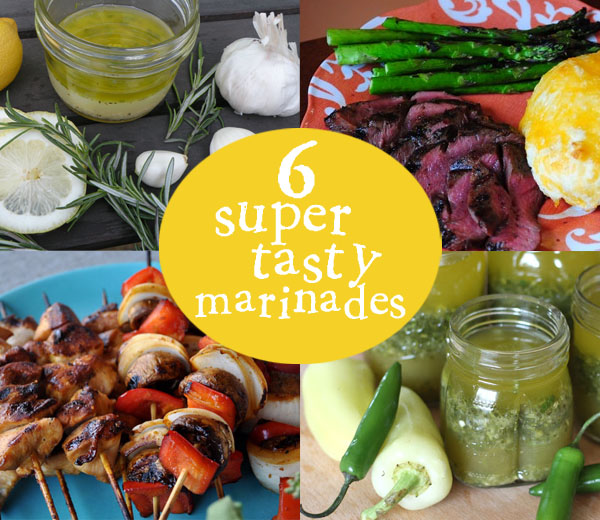 Now comes the next problem ~ choosing what recipe to try first!  Here are six marinades that I hope to try during the summer months…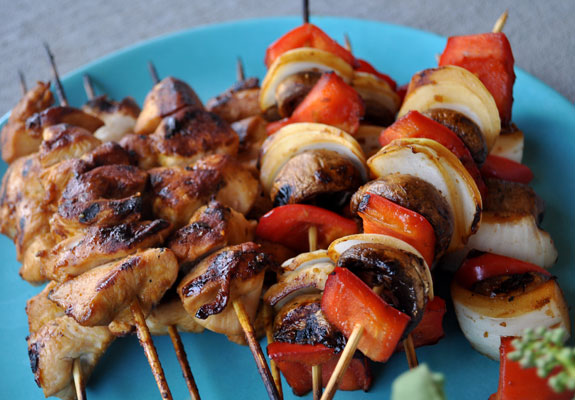 Everyone needs a good go-to Teriyaki marinade & Mounting Mama Cooks has a great one with some lime, ginger & garlic to give it that extra kick.
I can't say I've ever made flank steak, but this photo from Iowa Girl Eats is convincing me to add it to my dinner menu very soon.  Two of the ingredients to this marinade are honey & crushed red pepper… yummm ~ sweet & hot at the same time.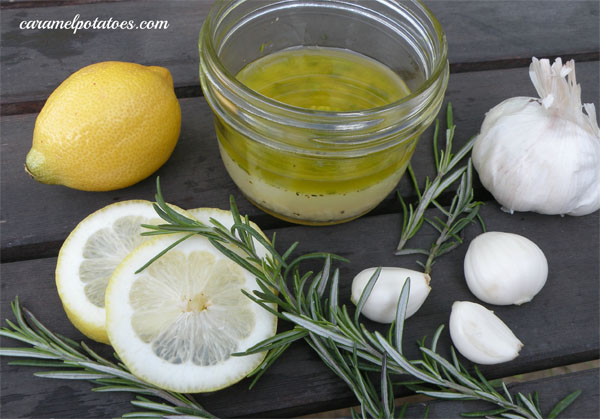 If you're looking for something a little lighter, this lemon rosemary combination from Caramel Potatoes looks quite scrumptious.
Have you every marinated with soda pop?  The gals over at Six Sisters' Stuff swear by this unusual concoction of 7-up, soy sauce & horseradish!
If you're going for more of a Mexican flair this wonderful recipe from Barefoot in the Kitchen has all the right ingredients… lime, cilantro & of course jalapenos!
This seasoning packed recipe from Kalyn's Kitchen works on chicken, pork & beef.  Even though the list of ingredients are long, I'm guessing the end result will make one salivate.
Like simple recipes that taste great?  We love sharing our finds. Don't want miss out on our future features… simply sign up to receive these blog posts in your email in box.