6 ways to keep cool this summer
If you think your popsicle choices are limited to the freezer aisle at your grocery store, you have no idea the cool combinations you could create in your very own kitchen.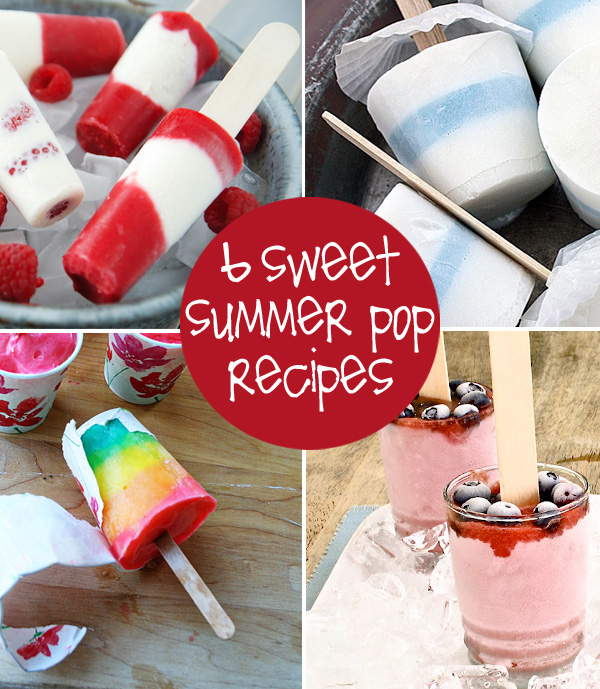 If you have kiddos you could make your icy creations in our monster pops or zoo pop molds & if you don't, all you need is a paper cup & stick to do the trick!  Here are 6 pop recipes we found that keep us cool & make us drool.
Those looking for a smooth tropical treat will love these sweet little coconut cream pops.  I love the use of  dixie cups & cupcake liners… and isn't the name of her blog adorable?  Jump on over to Smile Monsters for the recipe.
You know how Breyer's is all about their few pure ingredients that make up their ice cream?  Well the same could be said for these sublime strawberry pops… strawberries, sugar & lemon juice are the only 3 ingredients you'll need to make these pretties.  Grab the recipe at the Slow Roasted Italian.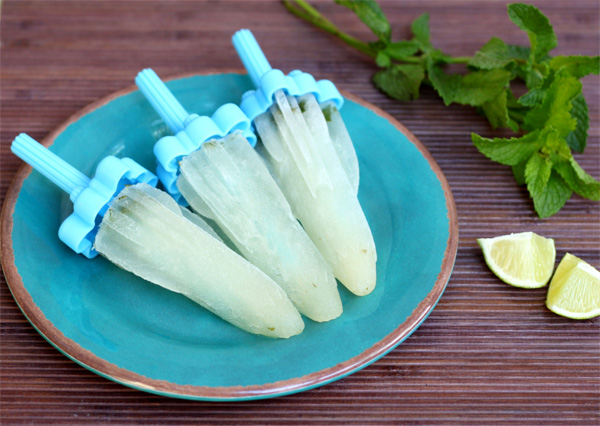 If you're planning a girl's night in this summer, think about ditching the traditional cocktails & make these marvelous mojito pops instead (especially if you have a field of mint taking over your backyard garden:-)  Visit 52 Kitchen Adventures for more details on these tipsy treats.
Raspberry + Cheesecake + Popsicle?  Ummmmm… YES!  Isn't this a most brilliant combination?  Thank you Novice Chef for sharing this ridiculously good recipe with the world.
I gotta pretty good feeling you'd win the cool mom in the neighborhood award if you had a dozen of these in your freezer for your kiddo's friends. Making these with your little ones could also be a fun summer afternoon project.  Just pick up your favorite instant pudding mix, some food coloring & you're good to go.  Grab the rest of the details at Sandy Toes & Popsicles.
Here's another super simple & healthy pop and the only 2 ingredients are watermelon & blueberries!  You can't get any more pure than that… however I do like her idea of adding some lime & tequila to the mix for a margarita twist for the adults.  Hop on over to Everyday Occasions to get step by step instructions.
 Like delicious recipes that are fun to make?  We love sharing our finds. Don't want miss out on our future features… simply sign up to receive these blog posts in your email in box.