some more ways to enjoy s'mores
I have a thing for s'mores and thankfully I have a gas stove so I can whip one up at a craving's notice.  But did you know you don't have to limit this tasty combination of roasted marshmallow, melted chocolate & crispy graham crackers to campfires?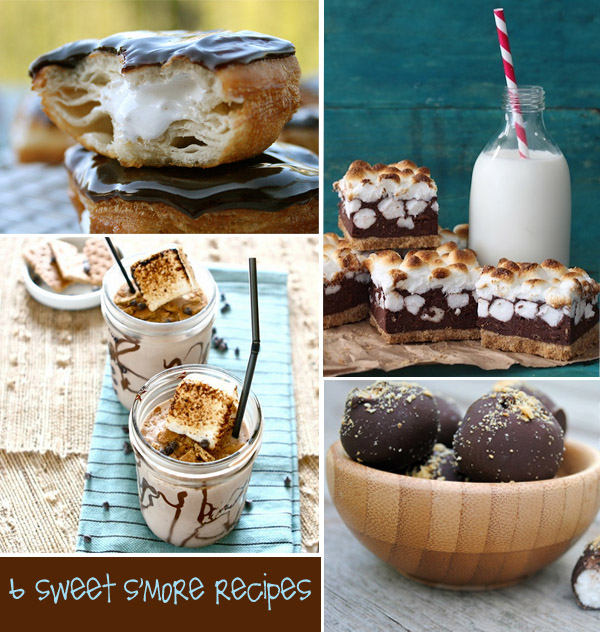 Get your fix when you're away from the campground with of few of these sweet recipes…
Did you know you can make donuts in your own kitchen with a can of biscuits & some canola oil!?  These homemade confections look like they belong on a bakery shelf.  Learn how to make these by visiting Lauren's Latest.
S'more nachos anyone?  This messy but delicious treat would be perfect for a girlfriend gathering or a sweet spin on the family movie night.  Check out the step by step instructions at Eat at Home.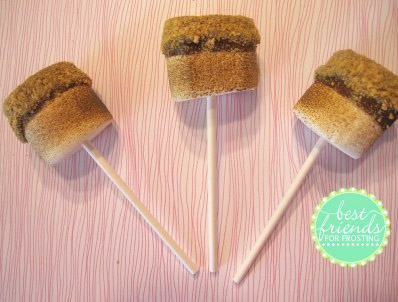 Get all the great taste of a s'more without the mess with these cute & portable s'more pops.  These would make a great addition to a camp themed kid's birthday party.  (I want to make this recipe just so I have an excuse to go buy a chef's torch… talk about a cool kitchen gadget!)  Head on over to Best Friends for Frosting to grab this simple recipe.
I think one needs a sweet tooth black belt to conquer these really rich treats.  Looks like Endless Simmer has perfected this s'more bar recipe… (it even has cocoa pebbles in it for that extra crunch!)
Need something to wash down all these sweet treats?  Why not whip up a s'more milkshake?  Plus this one calls for a chef's torch again (and Chocolate Hazelnut Spread!)  Get this great recipe at The Hungry Housewife.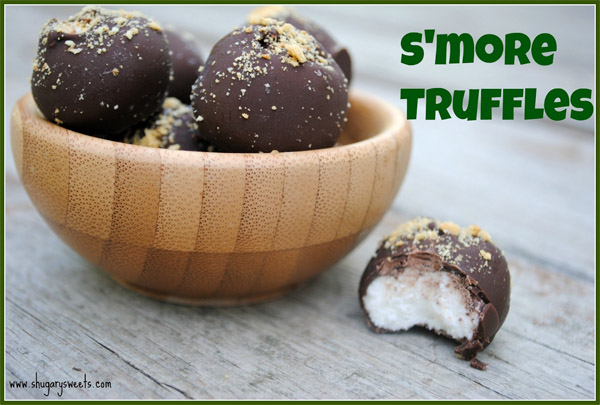 I gotta feeling if you show up to work with a batch of these campfire inspired bon bons this summer, you'll be the office queen for the day.  Head on over to Shugary Sweets to earn your crown.
Like sweet recipes that rock your sweet tooth?  We love sharing our finds. Don't want miss out on our future features… simply sign up to receive these blog posts in your email in box.