8 pretty pumpkins that don't require carving
I'm all for carving pumpkins, eating the roasted seeds and admiring my handiwork illuminated on our front porch… but in a day or two our neighborhood squirrels also tend to enjoy our jack-o-lanterns ~ for lunch.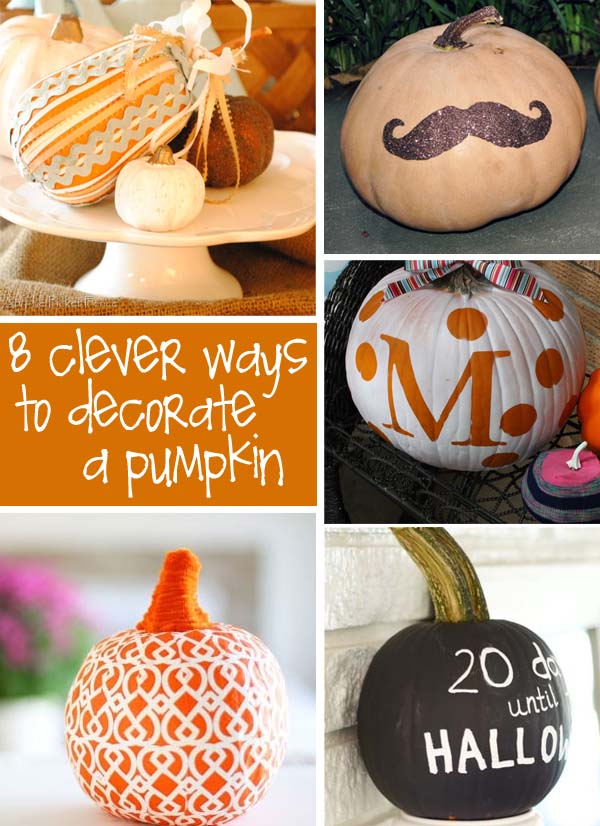 So began my hunt for other ideas to feather my fall nest.   Only these pretties last longer than a few days and many will work for Thanksgiving decor too!
This is one of those simple ideas that make you say, "Why didn't I think of that?!"  Well, Aimee over at It's Overflowing did and she also shared some tips on what kind of chalk to use too.  Go grab some chalkboard paint & you can draw or write what you wish on these pumpkins.
I'm a bit of a ribbon junkie so this cute ribbon pumpkin from At The Picket Fence is calling my name.  There are so many possibilities, themes & ways you could use this idea.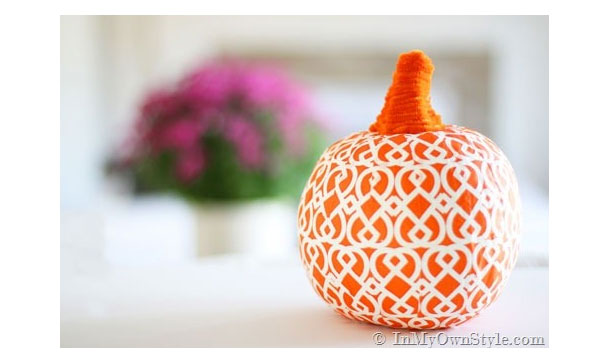 Can you believe this pretty pumpkin is only covered by a napkin & pipe cleaners?  Buzz on over to In My Own Style to see how Diane worked her magic.
For a truly trendy pumpkin, head on over to Bright Bold & Beautiful and get your masking tape out to create this classy chevron pumpkin.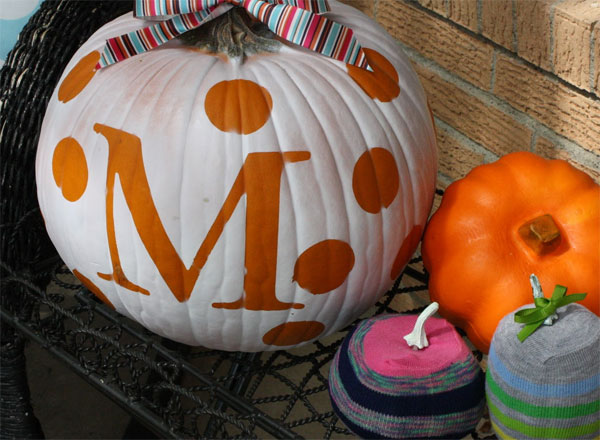 Or if you're going for a more preppy look, how about monogramming your pumpkin this season?  Emily over at 52 Mantels has step by step instructions plus check out her cute sock pumpkins while you're there too!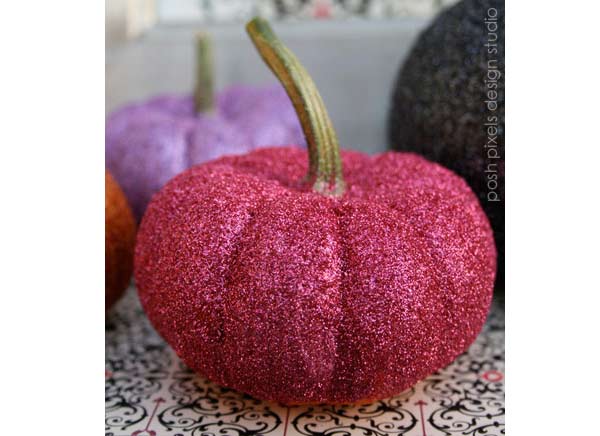 I know Miss Martha spearheaded the glittering pumpkin trend, but I love the punchy colors that Kristy at make life cute chose.  Can't you just see little name tags tied to the stems of these for a festive fall table setting?
I guess it is true that you can use duct tape for just about anything… including decorating a pumpkin!  Find your favorite pattern and visit The V Spot to start taping away.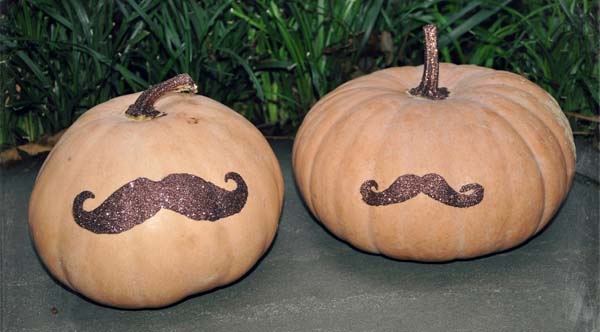 And one more silly trend that we can't get enough of…  thanks to Kim at love you madly, you now can also enjoy favorite mustache style on pumpkins too.
Like clever ideas that get noticed?  We love sharing our finds. Don't want miss out on our future features… simply sign up to receive these blog posts in your email in box.