13 creative diy halloween costumes
Steve & I were invited to a Halloween party that requires costumes this year.  Believe it or not, in our 17+ years together we have never dressed up for this popular occasion.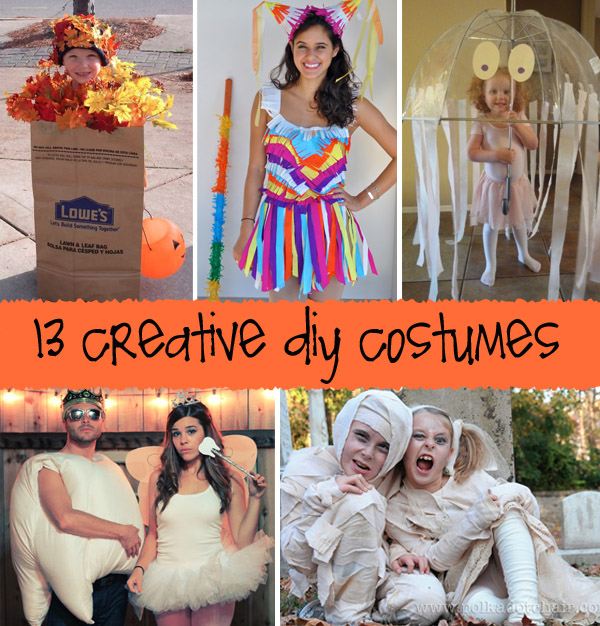 Since I hope to blog about what we end up wearing (much to Steve's dismay), I began my search for clever & creative costume ideas for kids & adults alike.  Although we haven't settled on an idea yet, here are some fairly simple ones that I thought were quite clever.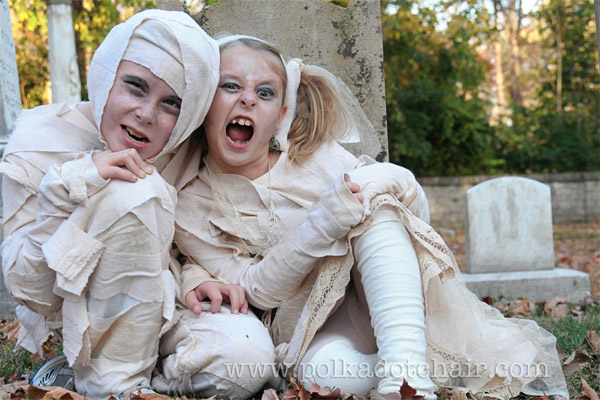 I love that these cozy mummy costumes from polka dot chair are sweet, scary & comfortable all at the same time.  There is a tiny bit of stitching involved, but the end product is definitely worth it!  Steve even agreed that he could see us in something like this :-)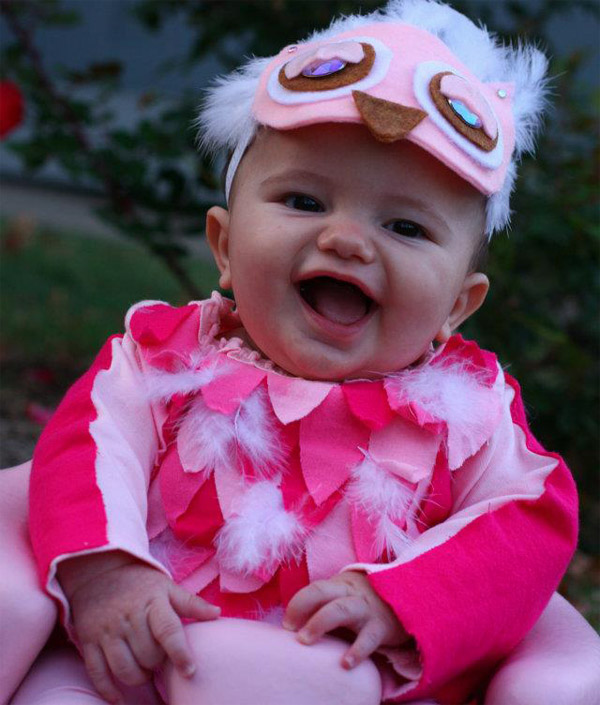 I can tell you right now that we won't be dressing up like woodland creatures, but I couldn't resist sharing this adorable no sew owl costume from the Mom Creative.
The title of Camille Styles pinata costume post is almost as clever as the costume – Want To Get Hit On?  I also like the length of supply list that you need to make this cutie… nude leotard, crepe paper & hot glue!  Just get your scissors out & you can whip one together in no time.
Seriously, isn't this the cutest Viking you have ever seen?  And Cheri, from I am momma hear me roar gets the Keen Crafty Vision Award for turning 2 toilet seat coves into a wooly vest & boot covers.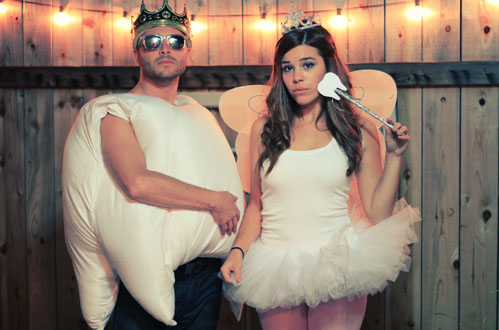 Here's another clever crafty transformation… 4 pillows + a sheet = a tooth!  There is some sewing involved for this adorable couple costume from Julie Ann Art, but once again – totally worth the outcome.  Plus I love that he wore a crown!  I have luckily not experienced this dental procedure, however Steve has… but I don't think that would convince him to be a giant tooth this year.
I can tell you right now that if this kid came trick-or-treating to my house he'd get a bunch of extra candy!  Believe it or not this clever costume looks fairly easy to put together… but I don't know how long I could bear having my head in a plastic jar.  To create your own headless scientist, head on over to thirty handmade days for more details.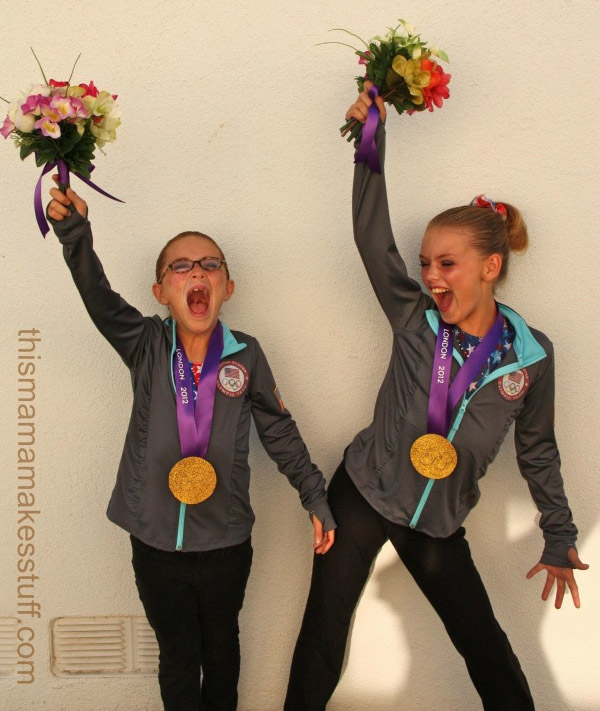 If your girls were cheering for the fab five this summer, this mamma makes stuff has the perfect costume tutorial for you.  This would be even more adorable if you had  5 girls who like to trick-or-treat together.
This pretty peacock tutu from Andrea's Notebook could be another great no-sew project if you use fabric glue for the felt feathers.
Here's another comfy & cute costume  from Fiskars you can make with a stop to Old Navy & your local craft store.  The instructions call for some sewing, but you could easily pull this off with just using a glue gun.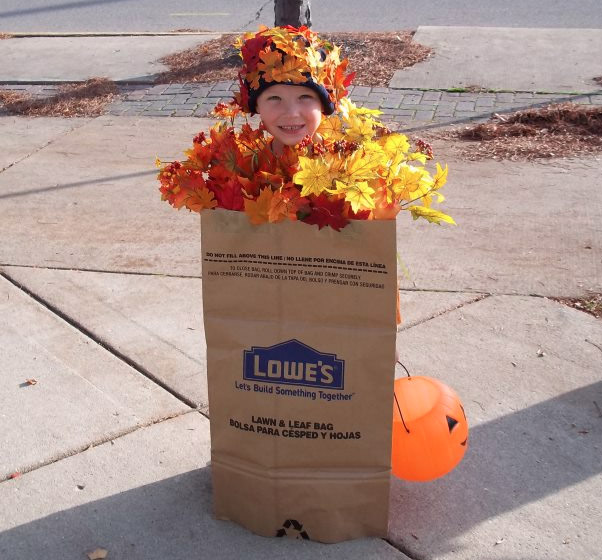 I don't have tutorial links for some of the upcoming photos, but I'm certain you can figure out how to make these by just looking at them.  I still LOVE this uber simple leaf bag costume we spotted last year at our Rochester catching fireflies location.
It looks like all you need is a cardboard box, empty cottage cheese containers & spray paint to make these fun lego blocks.
Another fun, simple and super inexpensive idea… small balloons + garbage bag = bag of jellybeans costume.
Go under the sea with this really easy jellyfish costume.  You can keep it simple by using crepe paper or if you want to get more fancy, add strips of bubble wrap, ribbons or iridescent plastic paper.
Of course there were loads more I could post, but I thought in honor of Halloween I'd stop at spooky 13.  Please feel free to share some of your costume creations in our comments & Happy Halloween!
Like clever ideas that get noticed?  We love sharing our finds. Don't want miss out on our future features… simply sign up to receive these blog posts in your email in box.