7 sweet & simple cookie recipes for christmas
Are you signed up for a cookie swap this year? Want to add a new recipe or two to the mix?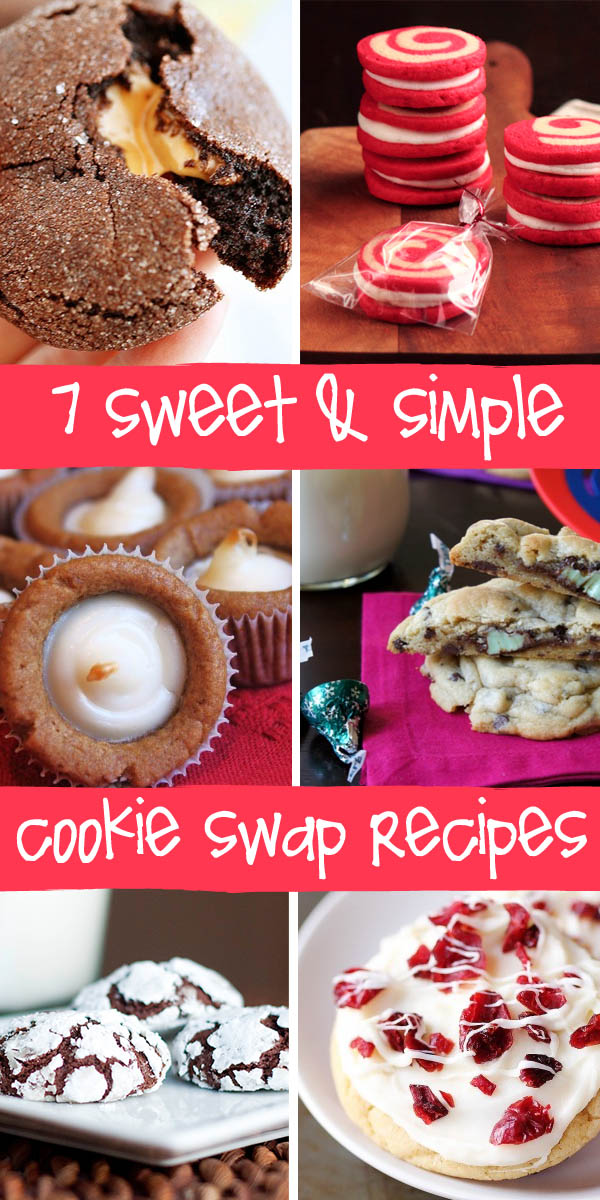 We've scoured high and low to find a scrumptious collection of recipes that are fairly simple to make and will get rave reviews from your hungry elves.
We'll start off with the most simple recipe of all from Our Best Bites.  Just add Nutter Butters, M&M's, pretzels and frosting to your shopping list to whip these up for your kiddos… in fact the kids probably could make these by themselves with a little guidance from mom.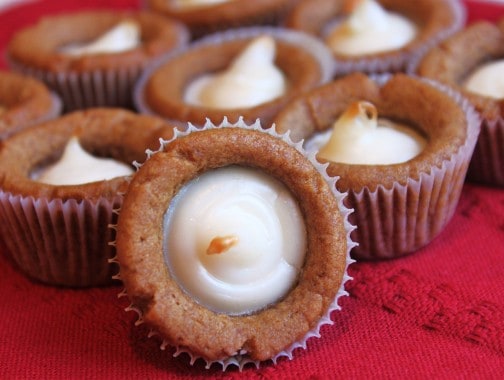 Here's another easy one from Created By Diane that only needs 4 ingredients.  If you don't already know… I believe in the power of cream cheese.   So when I see it combined with gingerbread, powdered sugar & vanilla – I already know it's gonna taste Amazing (with a capital A)!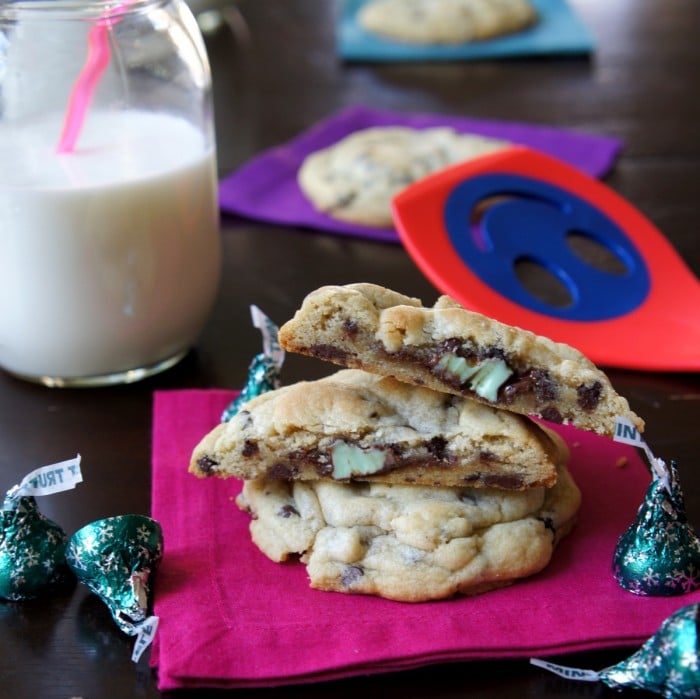 If classic chocolate chip cookies still rank #1 on your list, why not put a holiday spin on them for Christmas?  Head on over to I Wash You Dry to make these mint truffle stuffed delights.
These festive looking cranberry bliss cookies from gimme some oven were inspired by the similar scrumptious bars at Starbucks.  These too have cream cheese on the ingredient list so you might be seeing these on my cookie platter this year.
Speaking of coffee… if you can't get enough of the taste in the cup, how about these pretty chocolate espresso snowcaps from buns in my oven?
I'm happy this salted caramel chocolate trend is still popular. (I have a weakness for those Trader Joe caramels!)  Now maybe I can make these tasty morsels to satisfy those cravings.  Pop on over to The Comfort of Cooking for all the details.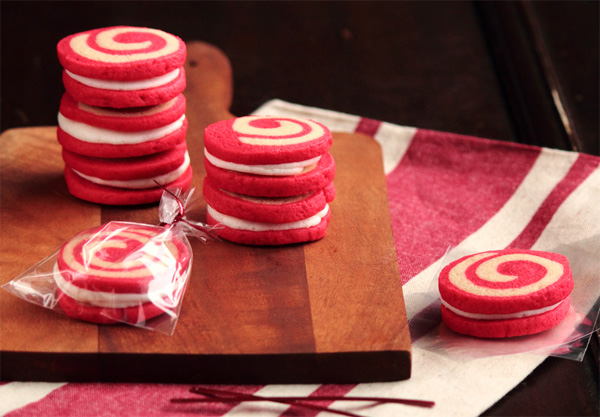 Okay… I did save the most labor intensive recipe until the end, but I couldn't resist sharing such stunning treats.  These peppermint pretties from Pastry Affair could easily be packaged singly & passed out at the office, school, salon or any other place you want to celebrate the season.
Up for adding new favorites to your standard recipes?  We love finding & sharing fun treats. Don't miss out on our future finds… simply sign up to receive these blog posts in your email in box.