are you ready to take recycling to the next level?
The very first Earth Day celebration took place back on April 22,1970 and around 20 million people participated across the USA.  Today, it has grown into a worldwide tradition and more than a billion people in 180 countries are expected to become a part of the celebration. We wondered~aside everyday recycling, what else can we do?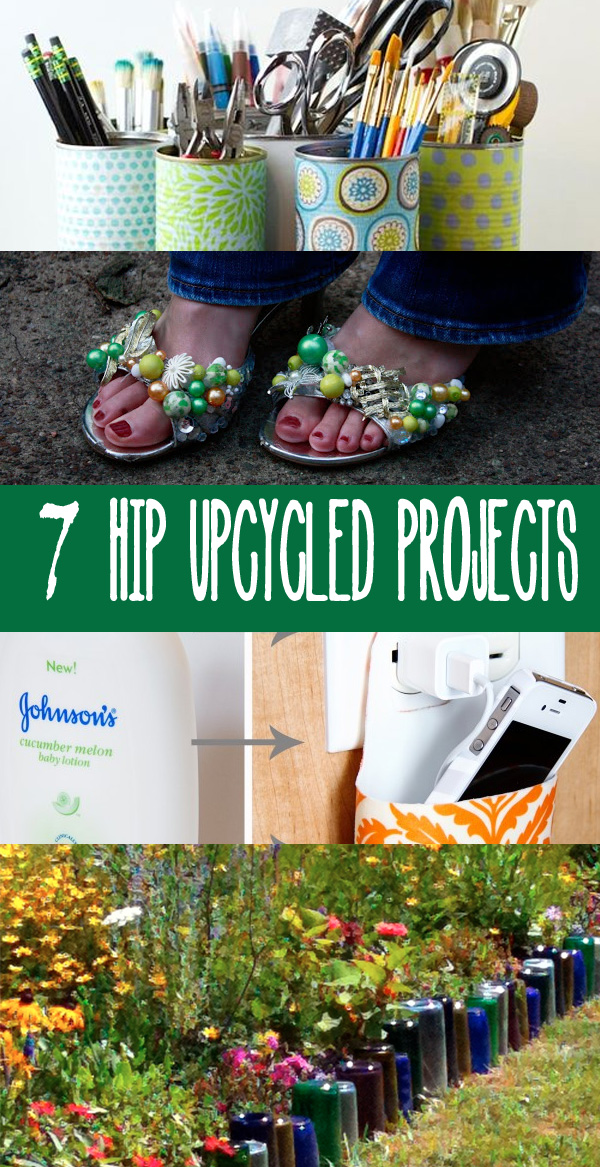 Luckily, there are some very resourceful folks out there that have come up with very cool ways to re-purpose everyday items… like this clever colorful bottle border from The Greenbacks Gal.  What a perfect excuse to have you girlfriends over for some wine time.
Just take a guess at what these pretty petals are made of….plastic soda bottles! Jen from Tater Tots and Jello came up with this cute idea and you can get all of the instructions here.
Ready to start your garden but the weather is just not cooperating? Don't worry, the Burlap & Denim blog has a great solution using empty toilet paper rolls.
All I can say is start saving your cans, because you're gonna want to make this cute Tin Can Caddy. The sky is the limit when it comes to ways to use this one. It could be used in any room of the house to help organize your goodies.
Nothing brightens up a room like a spot of color, so gather up your empty glass bottles and get to it! Brittany from Pretty Handy Girl shows you how to create these lovelies using simple spray paint (along with a few cute and easy embellishment ideas).
Who knew you could create a cell phone holder with an empty bottle of lotion??–crafty gal Ashley from Make It & Love It, that's who! She details all the directions right here.
Give a second life to something in your closet.  According to Aunt Peaches all you need to create these are "beaten up old party shoes, busted up costume jewelry, and some silicone glue".  And yes, we do think they are the cutest shoes EVER  :)
Like to get a little crafty now and then and save the earth in the meantime? Stay in the loop by signing up to receive our gems we found on the web in your email inbox!