save it for a rainy day…
April showers may bring May flowers, but a lot of rainy days can equal boredom.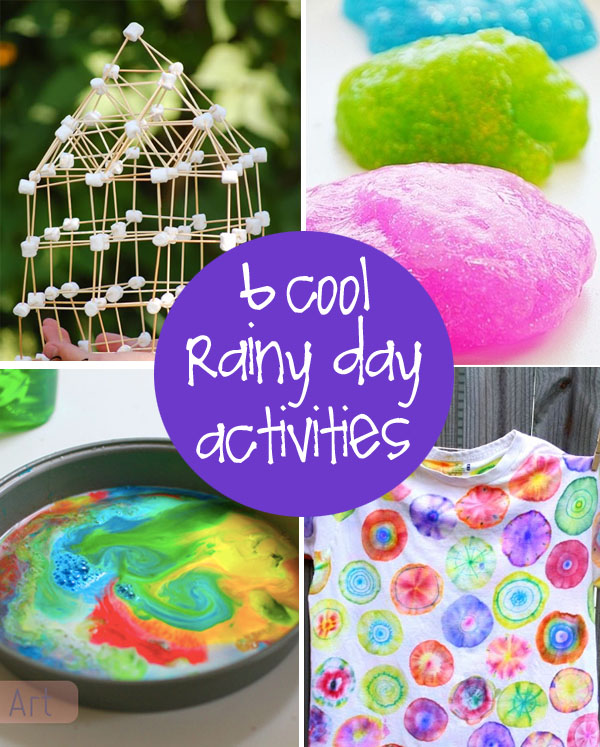 Here are a few imaginative ideas to try indoors with your kiddos while you wait for those warm, sunny days~
Chase away those grey skies with a Stained Glass Rainbow.  Trish from Mom on Timeout will show you how to make one using items you probably already have around the house.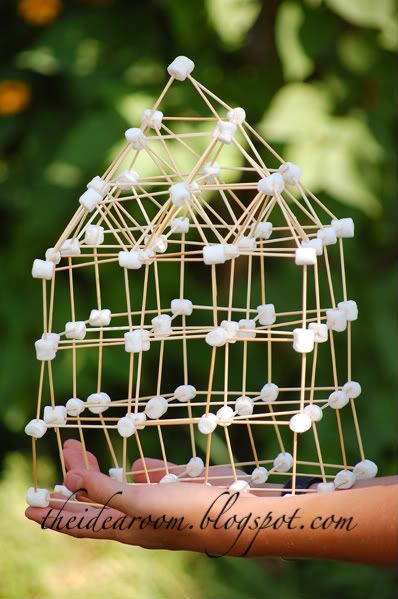 Sharpen your building skills with just some miniature marshmallows and toothpicks.  Get the scoop on this boredom buster from Amy at The Idea Room Blog.
All that glitters is not gold~this time it's slimey!! Whip up your favorite color of gooey glitter using the easy how-tos  from Desiree on The 36th Avenue.
Having Fun At Home has a cute  project for all of the fashionistas! Get all the info on creating your own tie dye t shirt using a Sharpie pen ( no messy liquid dyes to deal with).
Make a little magic with your microwave and some Ivory Soap. Check out Come Together Kids for the info on this cool activity.
Look at what you can create with just whole milk, food coloring, and dish detergent. You can find this Milk Art Project on the Say Yes to Hoboken Blog.
Like to get a little crafty with your kids? Stay in the loop by signing up to receive our gems we found on the web in your email inbox!