6 clever ways to give cash
Graduation time is fast approaching, and if you're stumped for gift ideas- money is ALWAYS appreciated.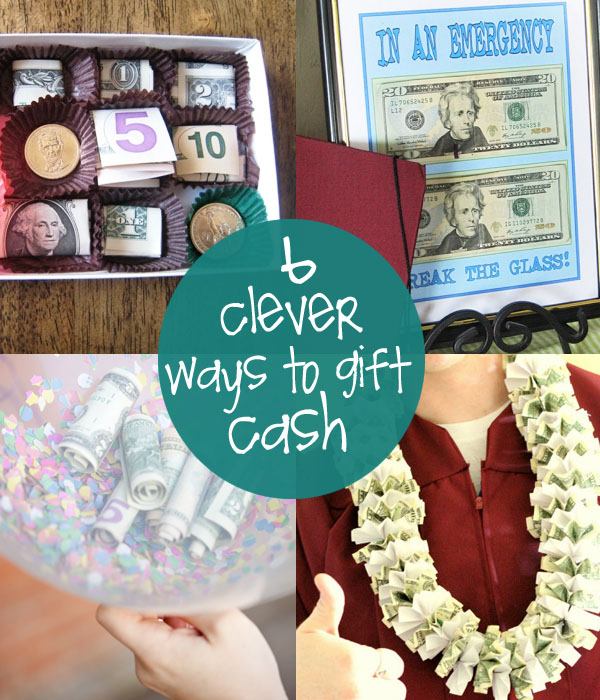 Instead of  just putting it into a card–check out these cool and creative alternatives that we found…
What's better than a box of chocolates? …a box of money! Jessica from the Life As Mom Blog shows us how easy it is to turn an empty box of chocolates into a practical  present.
Here's some cash with a creative touch…Jenn Balcer made this pretty bouquet with some skewers and craft supplies from around the house.
Create an emergency kit for the new college student–which may in fact  be ordering pizza :)  All you need is a document frame from the dollar store.  Click here to download your free background sheet  from Parties and Patterns.
Who says money doesn't grow on trees? Susan from Plays with Needles proves that theory wrong. Make it extra special by customizing this one with your student's color and mascot.
This money lei from  by Kristyn at Lil Luna is one of the most hip ideas we've come across.  Head on over to her blog for all the info on how to make them.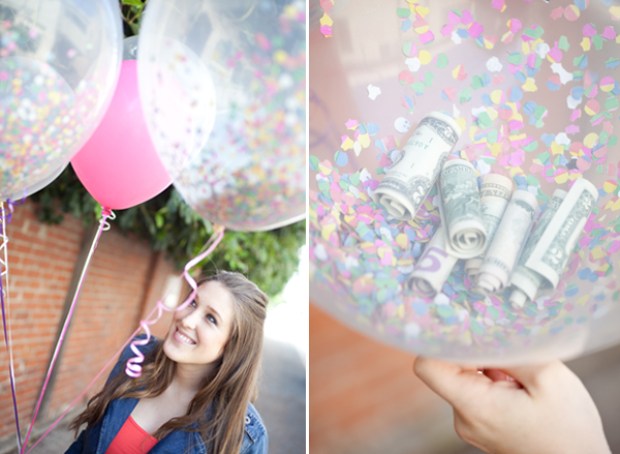 At first glance, these may appear to be a regular bunch of balloons–but they are actually stuffed with confetti and cash. Follow these pointers over at the Sugar and Charm Blog to get the best results.
Like clever gift ideas that get noticed?  We love sharing our finds. Don't want to miss out on our future features… simply sign up to receive these blog posts in your email in box.