bring on the blooms…
Pretty posies and gorgeous green plants are popping up everywhere now (finally!)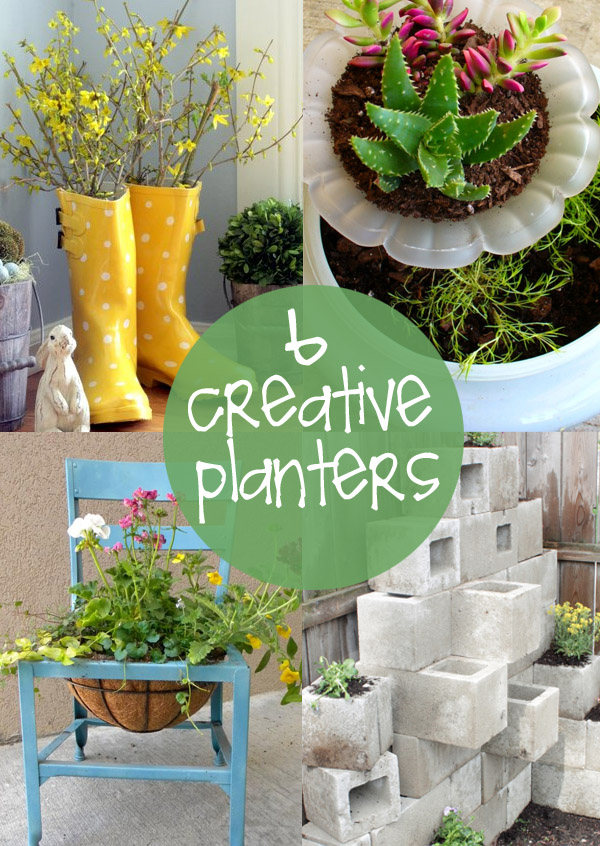 Check out these clever and inventive ways to showcase your favorite flowers…
Don't put away those rain boots just yet–yes, they just became your new planter! Ann from On Sutton Place came up with this brilliant idea.
Richella from Imparting Grace created her own "aged" terra cotta pots. You can find all the instructions right here.
Taryn from  took a thrifted watering can and turned it into a beautiful planter with a vintage feel. Stroll on over to her Design, Dining, + Diapers Blog  to get the scoop.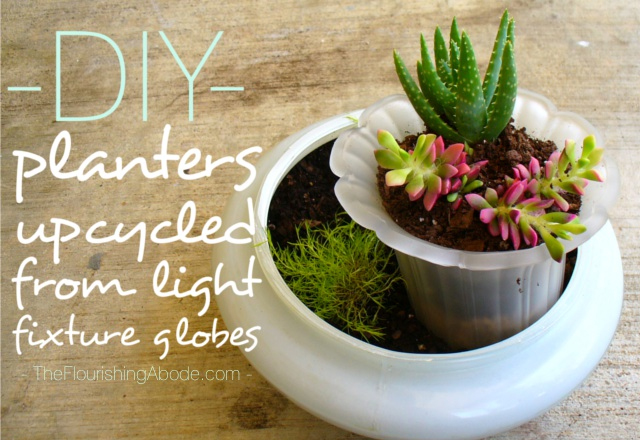 Odds are– you've got some these old light fixtures around the house somewhere.  April over at the Flourishing Abode Blog came up with this creative spin on container gardening.
Switch up your hanging plants and give them a seat with this cool Chair Planter that we found on Jasey's Crazy Daisy Blog. We think this would look just  lovely in the corner of a porch or flanking a front door.
If you are tight on space,  this Cinder Block Garden is just the ticket and can pack a lot of punch.  Over on the Hands Occupied Blog, Heidi explains how this resourceful planter can also serve as a retaining wall.
Like to get a little crafty now and then? Stay in the loop by signing up to receive our gems we found on the web in your email inbox!