what can you make with a map?
In this digital age that we live in, you are more than likely not unfolding your road map when making vacation plans this summer–but we bet you still have a few lurking around the house.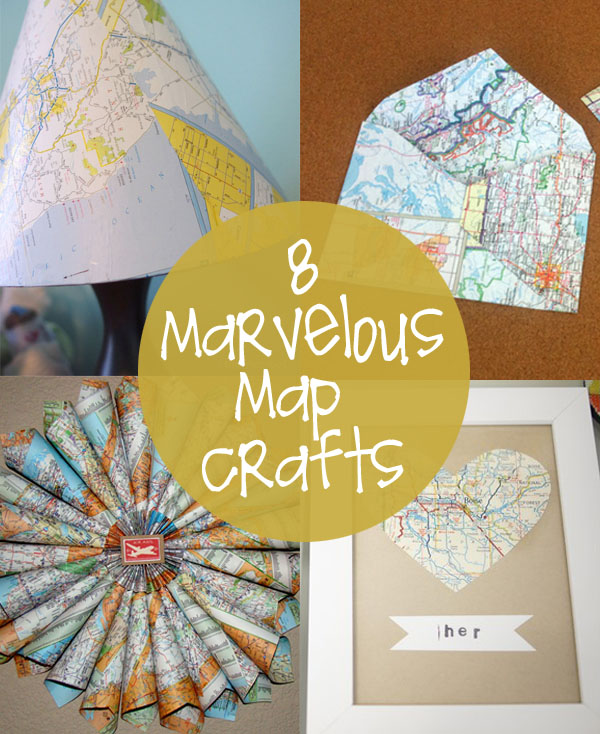 You might not use them to dress a mannequin like us, but here are a few clever ways we found to give them new life…
This map-covered lampshade would make a cute addition to a baby boy's nursery. Find all the instructions on the MomBot Blog.
Frame heart shaped cut-outs of a couple's individual hometown…a sweet gift with such a personal touch.  The Emerald City Diaries has all the info you need to make these right here.
Turn a map into a lovely piece of  jewelry. Just pick a favorite destination or maybe your hometown and Adrianne from Happy Hour Projects will guide you through the easy process.
Instead of using that plain, boring white envelope–mail your next message in a noteworthy map envelope. Head over to the Wear The Canvas Blog to find out  how to impress your next mail recipient.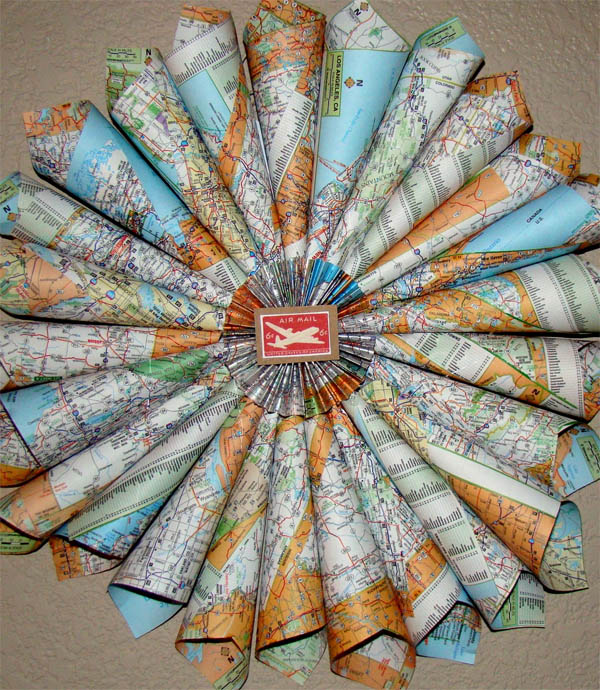 Find out how to make this fancy wreath from Kim over on the Too Much Time On My Hands Blog.
Frame a favorite memory.  All it takes is an old picture frame and a little mod podge. Rachel from Maybe Matilda also points out that these make a great gift for a friend  that might be moving away.
The Crafts by Amanda Blog  has all the how-to's for turning an ordinary birdhouse into something spectacular.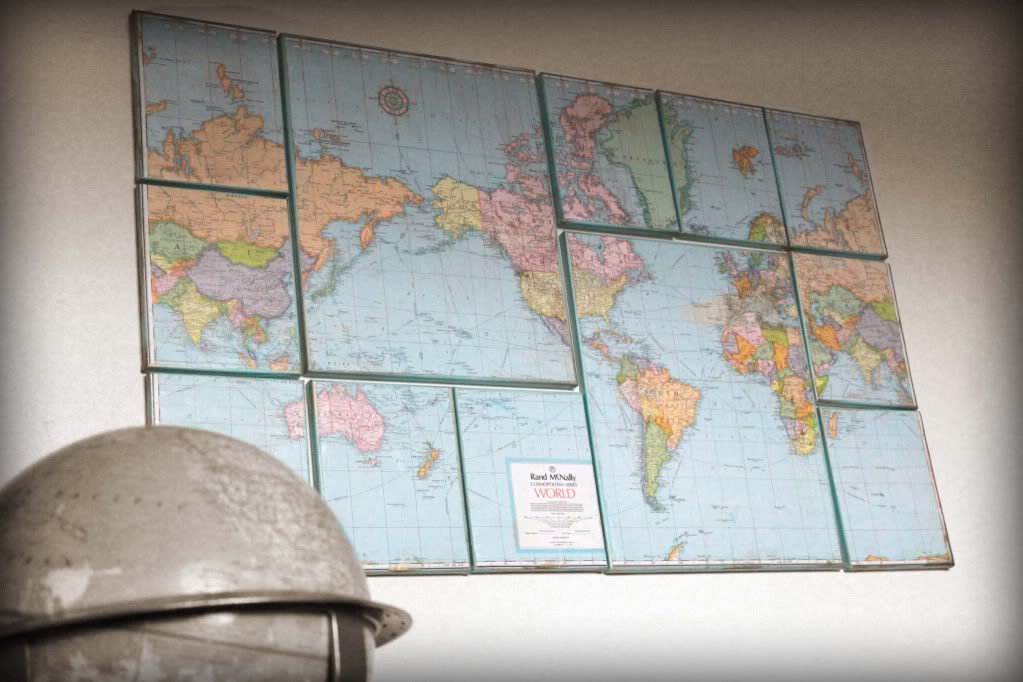 And for those of you ready to take on a big project…this one works great for filling a large wall space (while not spending a lot of money!).  The Little Birdie Secrets Blog explains  how you can  turn an ordinary map into a work of art.
Like to get a little crafty now and then? Stay in the loop by signing up to receive our gems we found on the web in your email inbox!