neighborhood treats
I've never done the Christmas cookie thing but do love making up treats for friends and neighbors.  I try to mix it up every year and this time around I made puppy chow with a twist of peppermint.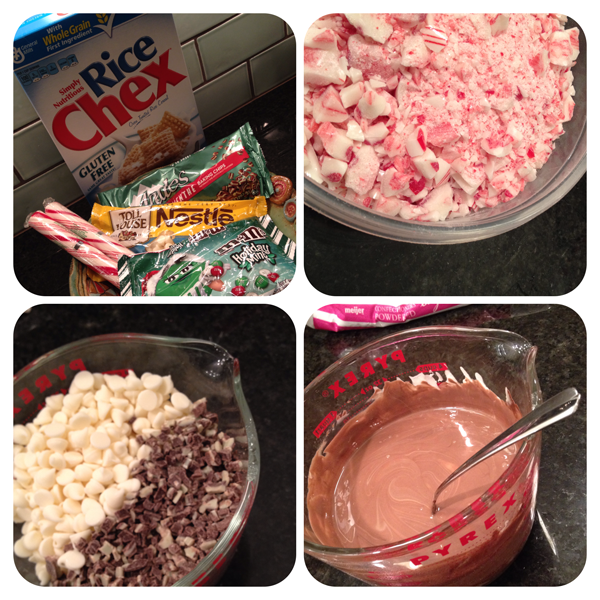 Here's what you need:
1 bag Andes mint chips
1 bag white baking chips
1 bag mint M&M's
1-2 cups crushed peppermint candy
2 cups powdered sugar
10 cups Rice Chex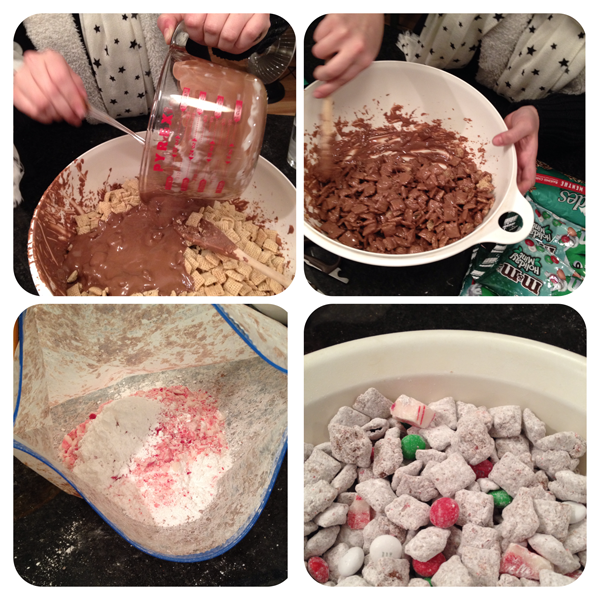 Melt the 2 bags of chips in the microwave, pour over the Rice Chex and stir until coated.  Place peppermint candy pieces and powdered sugar in large zip lock bag, then add the Rice Chex mixture, seal bag and shake.  Add mint M&M's to the mixture towards the end.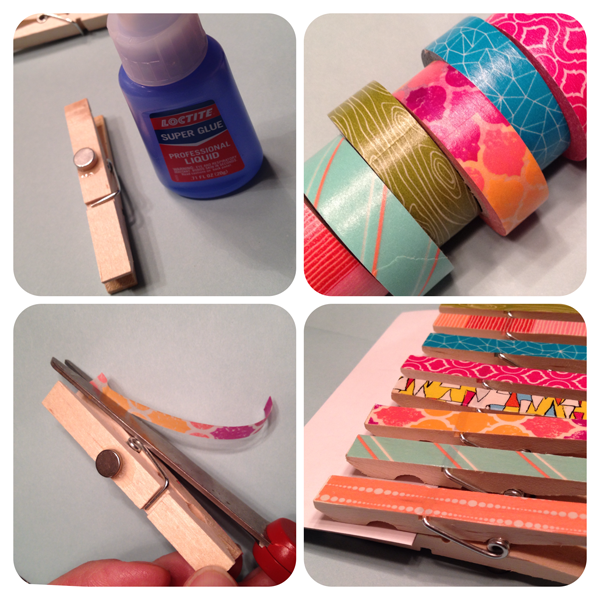 I divided the puppy chow and placed the mixture in zip lock bags, then in plain old lunch bags that I dressed up a bit with some snazzy scissor work and a simple magnetic clothespin covered in washi tape.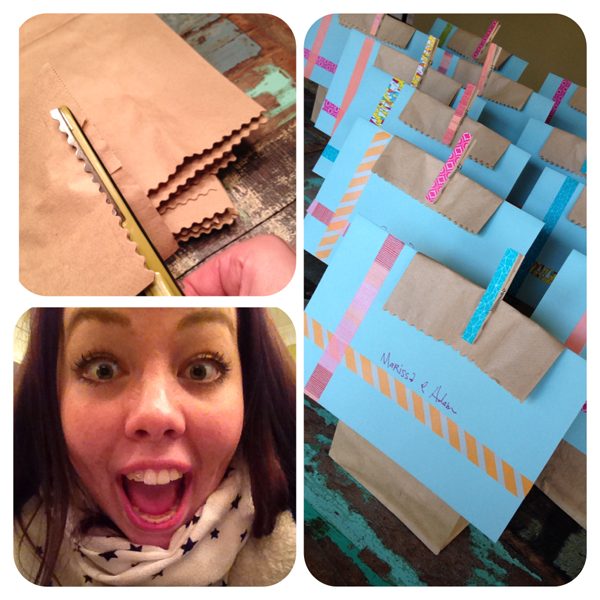 Iitu, our Finnish daughter helped me put everything together and we got these little happy packages delivered in the nick of time on Christmas Eve afternoon.
Like tasty recipes that are clever & cute?  We love finding & sharing fun treats. Don't miss out on our future finds… simply sign up to receive these blog posts in your email in box.