start your day with a sensational smoothie
Some of you may find this hard to believe…in just a little over 4 weeks it will be Spring (already dreaming of warm temps and sunny flavors). Here in Michigan we still have lots and lots of snow on the ground, but I have heard birds chirping outside my kitchen window in the last few days (and that's a good sign!).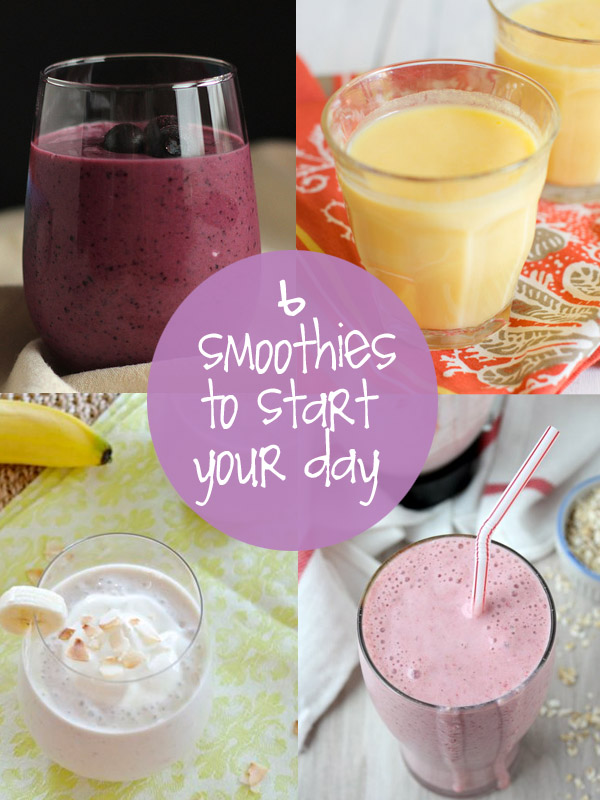 Are you ready to trade in your morning cup of joe for something refreshing and tasty? These might not cure a case of Spring Fever, but they'll get your day off to a nutritious start or hit the spot when you get that sudden afternoon craving…
This Blueberry Pomegranate Smoothie is packed with antioxidants and vitamins (it's also perfect for a post-workout snack). Head over to Eat Your Heart Out to get all the details.
For a creamy taste of the tropics, break out your blender and whip up this delicious Banana Coconut Cream Smoothie.  This one tastes rich and indulgent, but Marcie from Flavor the Moments promises that it's creamy and dreamy without the guilt!
Mix up a Sparkling Black Cherry Pie Smoothie instead of grabbing a sugary snack.  It's a great alternative and even packs a bit of fizz (thanks to the addition of sparkling cherry juice). Credit for this delightful creation goes to Rebecca of Living Better Together.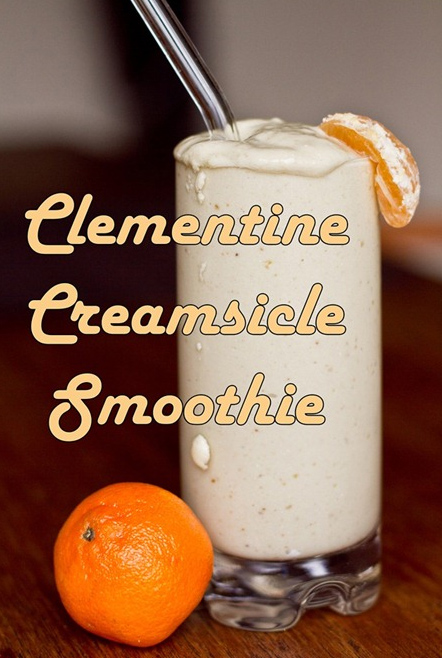 Treat your tastebuds to a little citrus with a Clementine Creamsicle Smoothie.  Angela at Oh She Glows came up with this immune-boosting concoction when her husband was fighting off a case of the flu.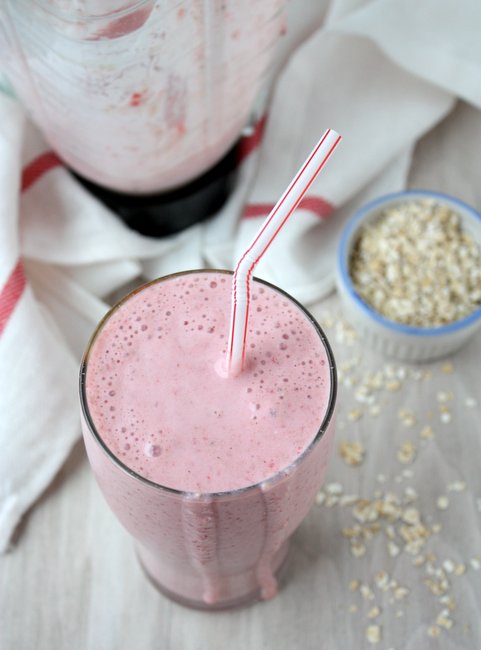 Instant oatmeal fans gather round…we present the Strawberries and Cream Oatmeal Smoothie (courtesy of Mary from The Kitchen Paper).  45 seconds…that's all the time it takes to make satisfying breakfast!
There's nothing quite like the flavor of peaches…the addition of a little lemon juice adds just the right amount of tartness to these Peach Smoothies. You'll find this scrumptious recipe over on A Girl Worth Saving.
Like simple recipes that taste terrific?  We love sharing our finds. Don't want miss out on our future features… simply sign up to receive these blog posts in your email in box.