mouthwatering one-pot meals
What's for dinner? To me–the perfect answer is something that's quick, delicious and easy to clean up. That's why these tasty one-pot meals are a no-brainer…more time to relax or hangout with family and friends.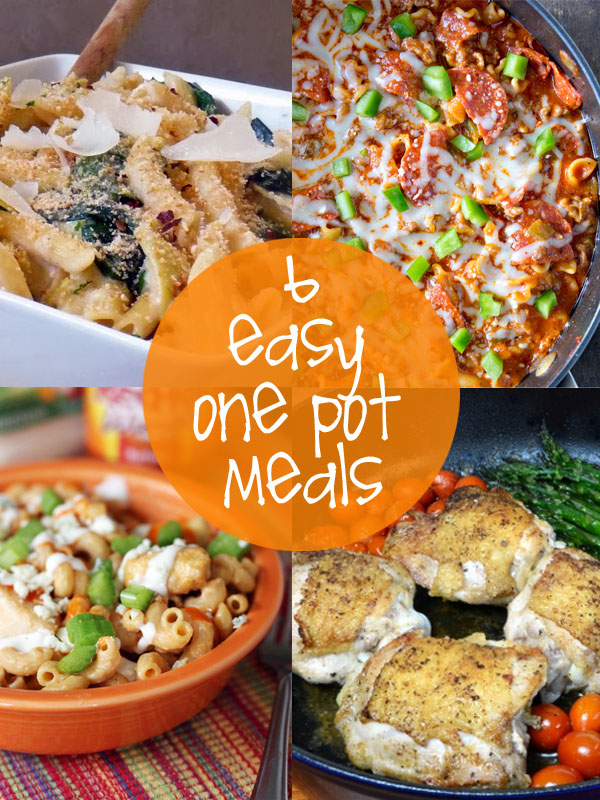 Whip up one of these wonderful meals tonight and enjoy the extra time you won't spend washing a sink full of dirty dishes…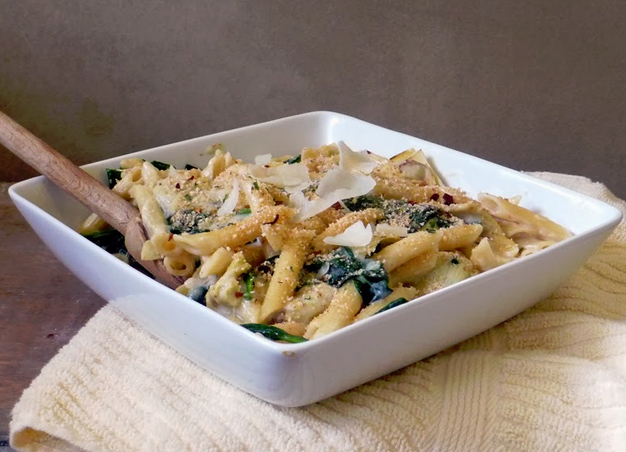 We found this appetizing Spinach Artichoke Pasta on Life Tastes Good. A dinnertime dish reminiscent of the popular spinach artichoke dip (it's a great  option for vegetarians).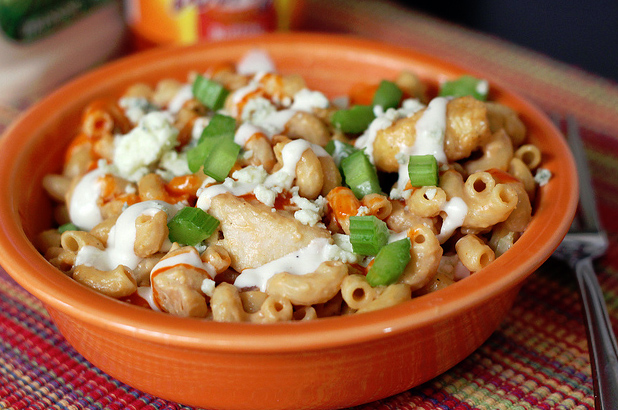 Some like it hot! If you do, try out this Easy One-Pot Buffalo Chicken Pasta recipe. Tested and approved by new mom Jessica from the Sunny Side Up Blog.
Head over to Five Heart Home to take a look at this recipe for Easy Fried Rice. The beauty of this one is that you can use up the all the leftovers in your fridge!
Spaghetti is a staple is many households, but this version of the recipe really does show you how to make the entire dish in one pot. Maya of Alaska from Scratch points out that cooking the noodles in the sauce eliminates the need for a strainer and the flavor of the sauce actually gets cooked in the pasta.
This flavorful meal of Roasted Chicken and Asparagus is prepared from start to finish using an oven-proof dutch oven.  Take a trip over to For The Love of Cooking where Pam shares all  the tasty details.
Can't decide between pizza and pasta? Now you don't have to…Kristin from Yellow Bliss Road has created the perfect one-pot pasta meal complete with all of your favorite pizza toppings.
Here's one last  scrumptious way to use up leftovers–you might want to bookmark this one for the Easter ham. You can find the recipe for this satisfying ooey-gooey Ham and Cheese Gnocchi on the the Kevin & Amanda Blog.
Like easy recipes to mix up the weekly menu?  We love sharing our finds. Don't want miss out on our future features… simply sign up to receive these blog posts in your email in box.