melt in your mouth chocolate chip cookie recipes
Chocolate chip cookies…I think it's safe to say, there's a real dividing line when it comes to these tasty treats. You have your fans that love them chewy and gooey while some prefer their cookies a little  more cake-like or crispy (and we can't forget the die hard chocolate chip cookie dough enthusiasts out there!).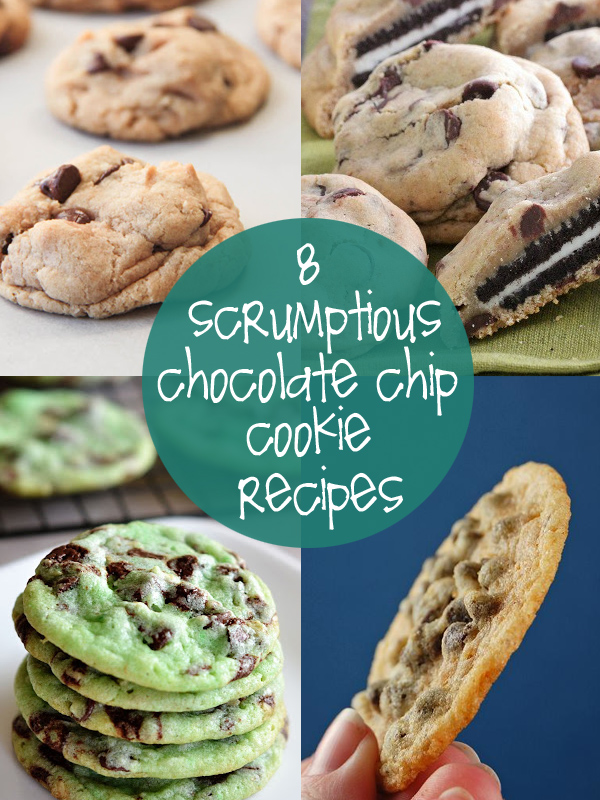 Whatever your preference, we've found a recipe that will suit your fancy. Some of these incorporate a few surprise ingredients into this classic –take a break and  find a new favorite amongst these scrumptious recipes.
Let's start with the basics…we found the recipe for The Perfect Chocolate Chip Cookie courtesy of Alicia on her blog, The Baker Upstairs. Her secret?–the way these cookies are shaped and placed on the cookie sheet.
Oh my goodness–if this doesn't get your mouth watering, I don't know what will. Check out the recipe for Chocolate Chip Cookie Dough Pizza over on Life, Love & Sugar. Don't worry about the raw cookie dough…this one is eggless and completely safe to eat.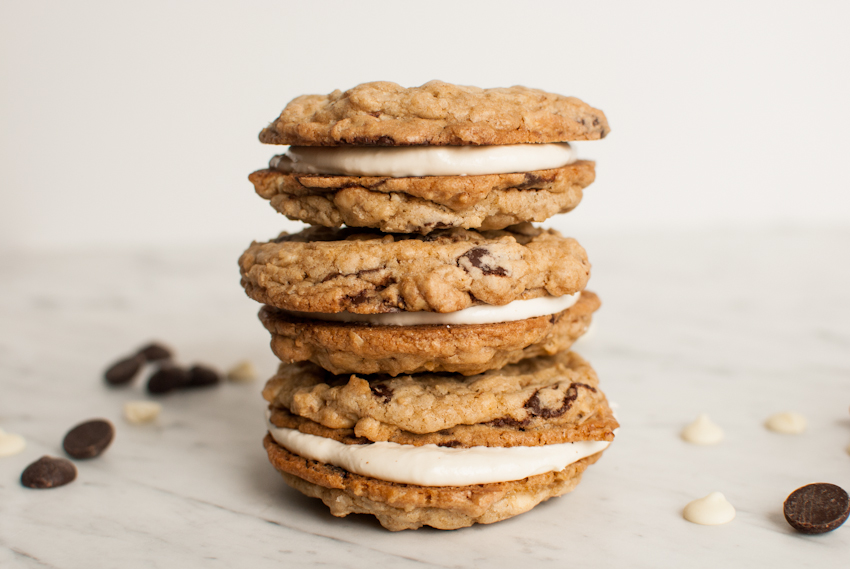 Create your own double delight when you turn these cookies into Chocolate Chip Cookie Sandwiches.  These are filled with marshmallow creme, but you can head over to the Thyme of Taste Blog to see read about another variation on this one.
Rebecca from Living Better Together recommends grabbing a gallon of milk to enjoy with her Double Chocolate Chip Pudding Cookies. These are slightly crispy on the outside and gooey on the inside. She describes them as being almost brownie-like.
This recipe for Carmelita Dream Bars definitely takes the basic cookie bar to the next level.  Renee from Two In The Kitchen shows you how to kick these up with the addition of caramels, oatmeal and a decadent drizzle on top.
Mint and chocolate–they're the perfect partners in the world of baking. So naturally, these Mint Chocolate Chip Cookies that we found on Life In The Lofthouse need to be on your list to try if you're a fan of this classic combination.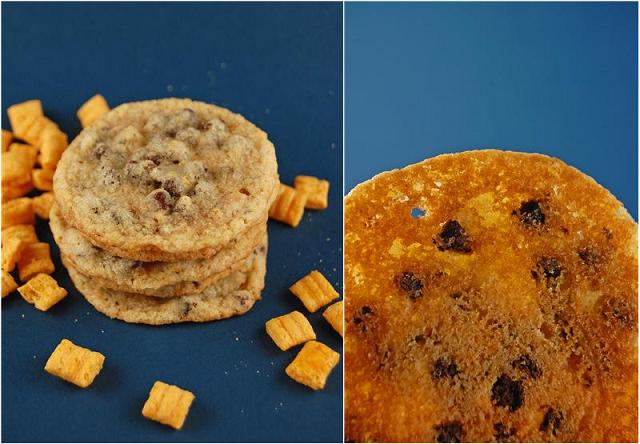 Peabody from Culinary Concoctions by Peabody spills her secret for her Crispy Chocolate Chip Cookies–pulverized Captain Crunch cereal! Her picture really shows just how light and airy the cookies turn out.
Can't decide between chocolate chip cookies and oreos? Now you don't have to…just head on over to the Picky Palate and learn how to make these Oreo Stuffed Chocolate Chip Cookies. Talk about the best of both worlds :)
Like sweet recipes that taste get wows?  We love sharing our finds. Don't want miss out on our future features… simply sign up to receive these blog posts in your email in box.