spooky sips that will send a chill up your spine
We continue to be amazed at the creative recipes that fellow bloggers come up with–and Halloween is no exception. You've come to the right place whether you're looking for the perfect Halloween Party punch or searching for a few tempting cocktails for the adults.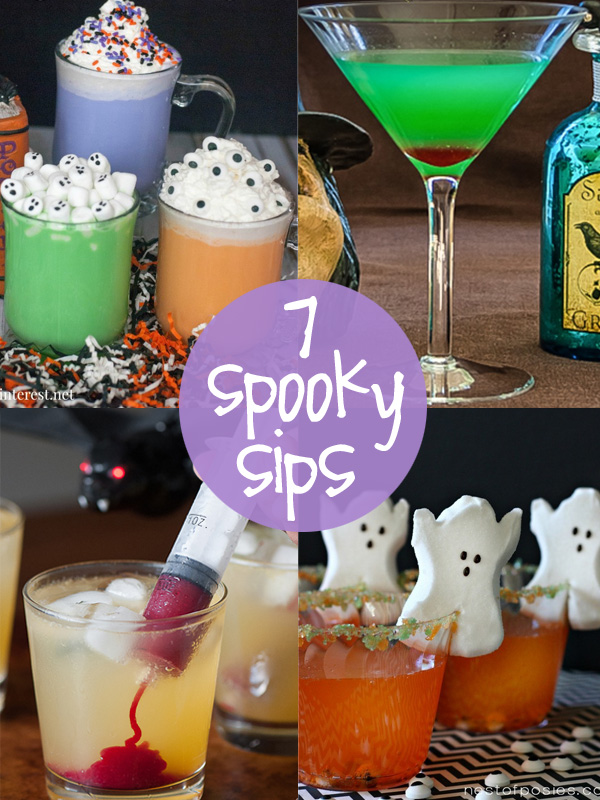 We've even included one liquid refreshment that will light up the night. Happy Haunting!
This drink may look gory, but it tastes amazing according to Krissy from Self Proclaimed Foodie. Her delicious Vampire Cocktail will surely get stir up some conversation at your Halloween get-together.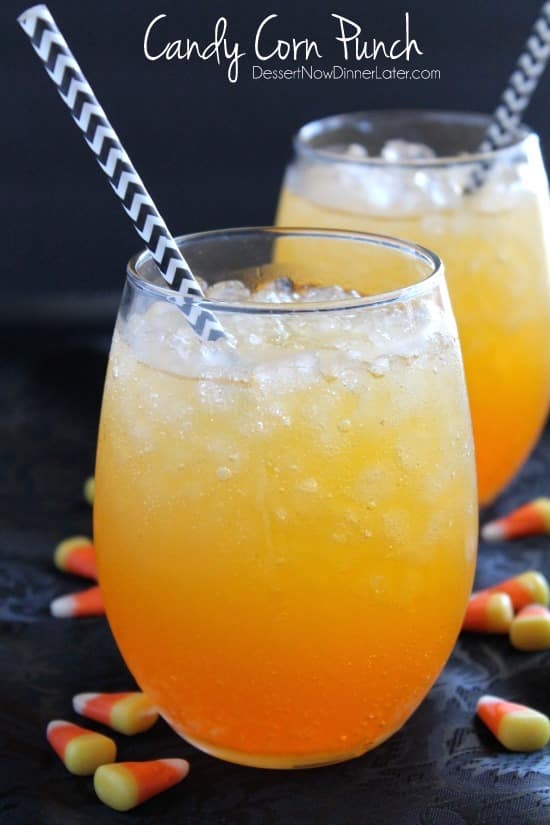 Amber from Dessert Now Dinner Later concocted this colorful Candy Corn Punch with the magic of "layering". Want to learn how?-head over to her blog to get all the details.
What would Halloween be without a little Black Magic? This creepy cocktail is ghoulishly dark and is brimming with the luscious flavors of citrus and black cherries. Sound intriguing?-Adventures in Cooking has the full recipe here.
Amy from A Healthy Life for Me scared up a few spirits and created her own flavorful drink for Halloween…the Witch's Brew Cocktail. Surprisingly, this thirst quencher has a twist of coconut and pineapple~a treat for the tastebuds!
Turn down the lights, break out a black light and wait for the excitement to begin! Head over to Girl Loves Glam to find out the secret ingredient that McKenzie uses to make this eerie version of a classic lemonade that she calls "liquid ghost drink".
Here's a yummy way to warm up your little trick-or-treaters after a long night of roaming the neighborhood…Halloween Hot Chocolate! Debbie of Made from Pinterest used a basic recipe of white hot chocolate, then explains how you can really get creative with your color and topping choices.
What little ghost or goblin wouldn't like a taste of this Spooky Shirley Temple? Now that marshmallow-y peeps are available for almost holiday, it's easy to conjure up a ghastly drink for the kiddos and that's exactly what Kellie from Nest of Posies did (and even added in some Pop Rocks for a little extra color and excitement).
Like festive drinks to celebrate the season? We love sharing our finds. Don't want miss out on our future features… simply sign up to receive these blog post in your inbox.