6 superb turkey sandwich recipes
There's a lot of buildup  leading up to the big Thanksgiving meal, but I must admit…my favorite part of the whole holiday are the leftovers. In the days that follow, being able to open the fridge and graze through the delicious dishes that aren't normally there  is a real treat!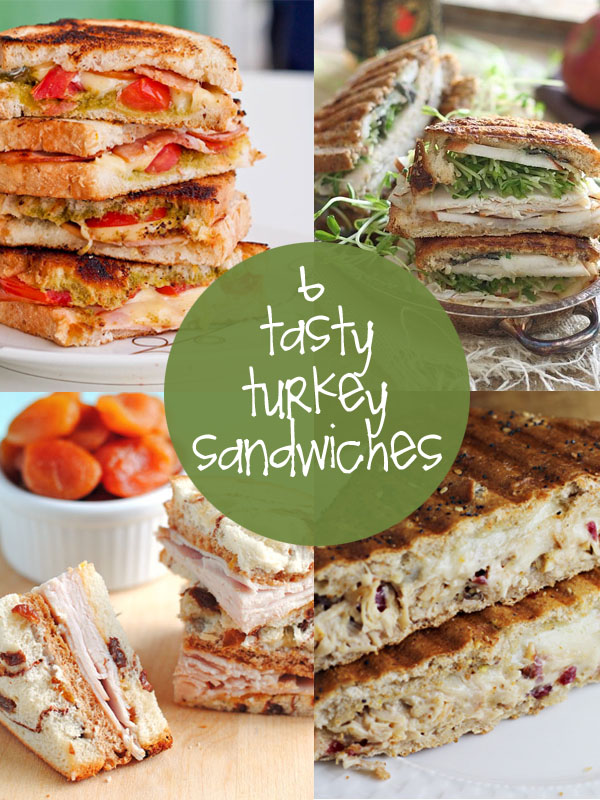 Here are a few scrumptious ways to turn that leftover turkey into a great lunch or dinner…
"Fall in a bite"…that's how Gina from Running to the Kitchen describes her Turkey Cheddar Apple Butter Panini. The super melty cheese is a delicious contrast to the crispy crunch of the apples and bread.
Check out Leah's creative use of ingredients in her Double Decker Apricot Turkey Sandwich. She incorporates cream cheese which keeps this amazing sandwich in the low calorie range. You'll find the full recipe on her blog, So How's it Taste?
Turn that leftover turkey into a warm sandwich with an Italian flavor! Click here to get the tempting recipe for a Turkey Pesto Panini–courtesy of Vicky from the Avocado Pesto Blog,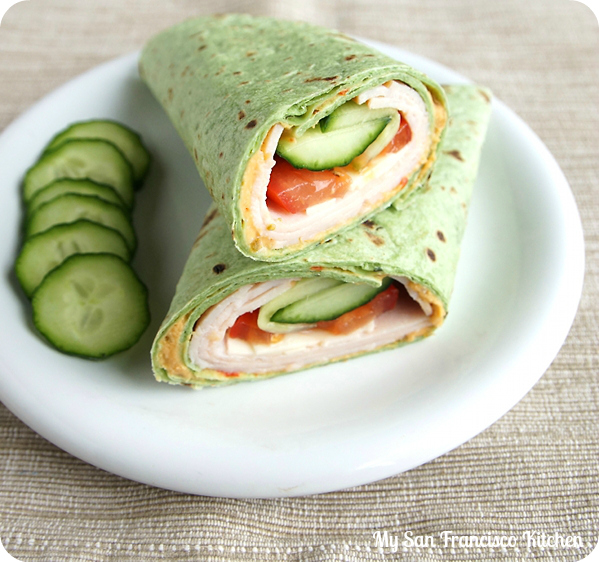 If you prefer wraps over sandwiches, then this Turkey Hummus Spinach wrap is right up your alley. The spicy red pepper hummus gives this satisfying meal an extra kick of flavor. Head over to My San Francisco Kitchen to get the full recipe.
Here's another great sandwich that has an amazing explosion of flavors. Brandie from Home Cooking Memories created her Cranberry and Pecan Turkey Panini with Bacon Spread starting with a base of turkey salad–then added cranberries and pecans to complement the flavors.
Only 250 calories? We know it's hard to believe but that's the calorie count on this mouthwatering Turkey and Tomato Panini that Rachael shares on her blog, Spache the Spatula. Fresh basil and parmigiano reggiano make this a sandwich you won't soon forget!
Like to give your leftovers a new life?  We love finding & sharing fun treats. Don't miss out on our future finds… simply sign up to receive these blog posts in your email in box.