7 snazzy ways to showoff your snapshots
It always warms my heart to have photos of loved ones on display near me. They are a reminder of what's really important in my life. With the evolution of the photography, it's really easy these day to turn your pictures into a something very cool.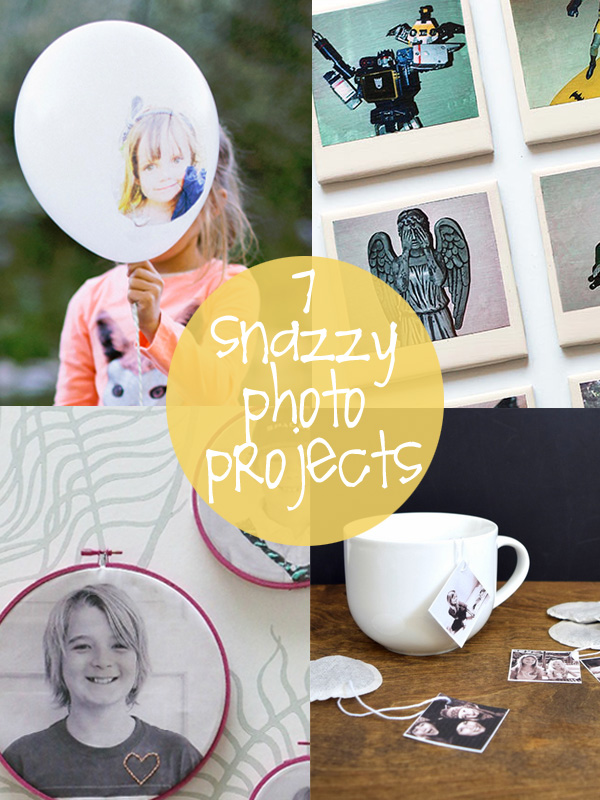 Once again we are amazed at the endless inspirational projects of fellow bloggers…
With the help of a free photo editor, Alex took her favorite pics and created custom photo tea bags. You'll find her complete instructions over on Northstory.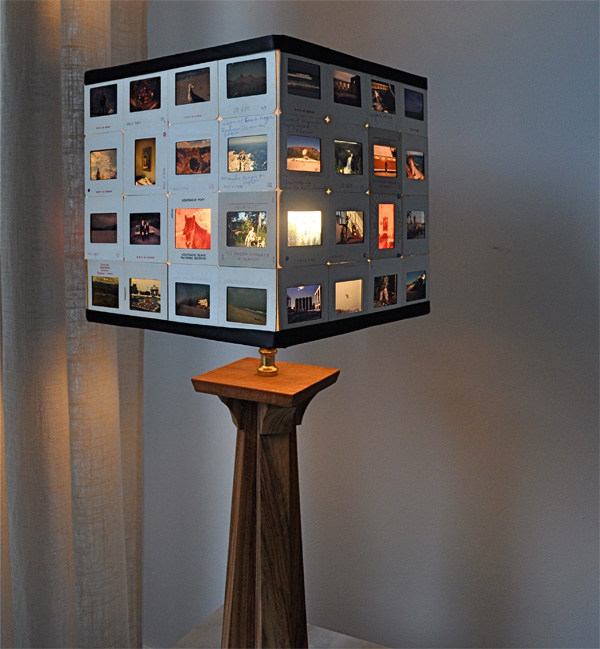 This one requires a little more time and effort, but the end product is well worth it. Those vintage slides stored away in a box deserve to be on display…and this Slide Lampshade is just the ticket. Red House West will explain how to create your very own trip down memory lane.
Kat & Cam share their easy instructions for DIY Polaroid Coasters over on Our Nerd Home. These nifty coasters are also functional for protecting your tabletop.
You've no doubt heard the expression "wear your heart on your sleeve", now you can wear your heart around your neck. Pick your favorite photos of loved ones then click here–where you'll find out how to create your own Photo Pendants.
We love the vintage feel of these Embroidered Family Portrait Photos from the Glamrous Housewife. They have the look of a hand colored picture with an extra added dimension.
These Family Photo Go Fish Playing Cards will be a big hit on game night. They also double as a great way for young kids to memorize the names and face of relatives that they don't get to see very often.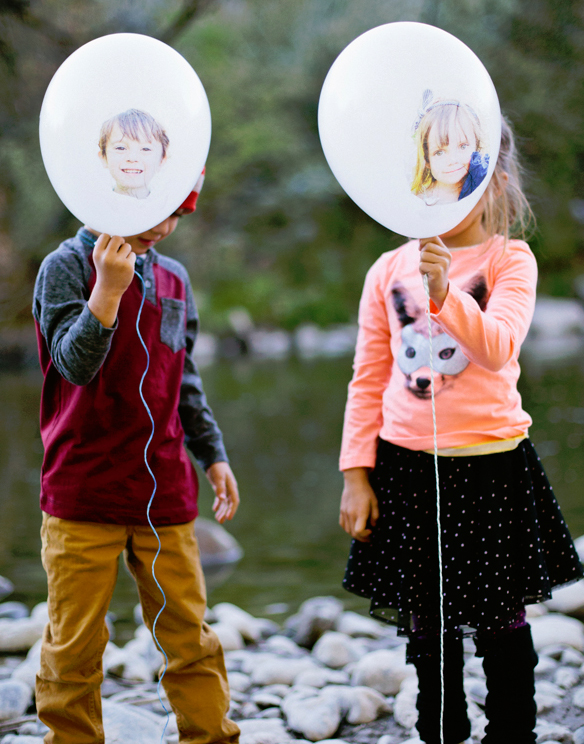 At your next get-together surprise your guests with their very own personalized balloon! Victoria from A Subtle Revery crafted these unique party favors with the help of an inkjet printer and a little mod podge.
Like to get a little crafty now and then?   We love sharing our festive finds. Don't want miss out on our future features… simply sign up to receive these blog post in your inbox.