7 summer drinks that deserve a little umbrella
There's nothing more refreshing than an icy, slushy drink to help cool you off on a hot summer day–but these tasty quenchers are reserved for the adult crowd.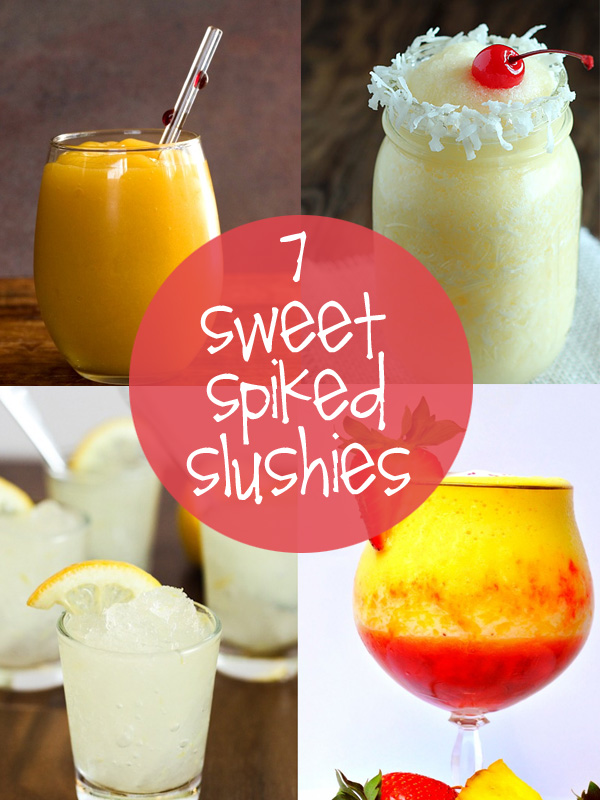 We've rounded up a few favorite summer cocktails for you to try (and do insist that you add that little umbrella!)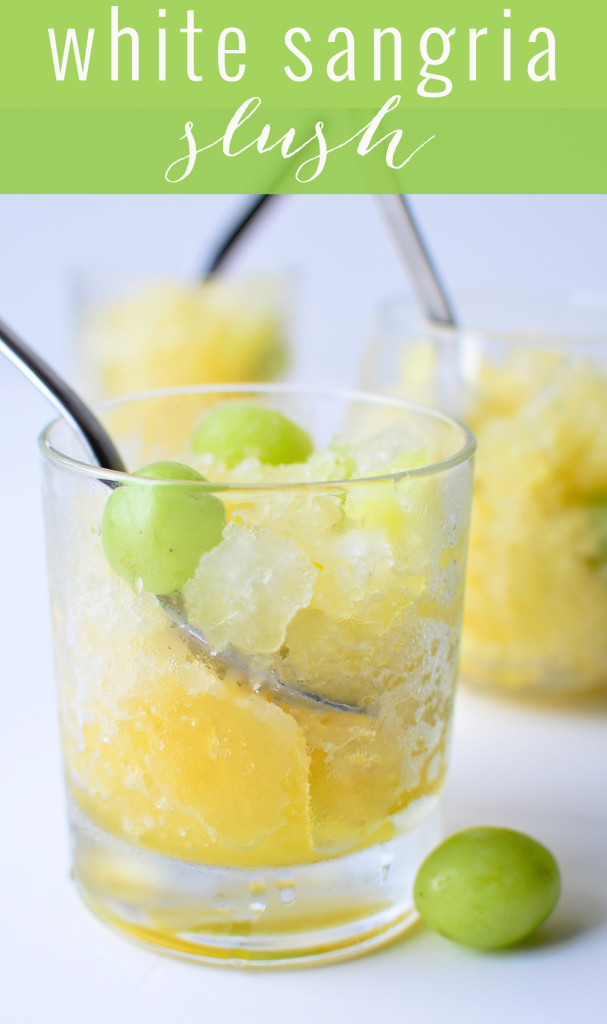 Add a shot of brandy, white wine, or vodka to Alex's White Sangria Slush for the adult version of a sno-cone. She discovered this delightful treat while vacationing in Italy.
Nicole jazzed up a summertime favorite and created a Vodka Lemonade Slush. This  can easily be made ahead of time  and stored in the freezer. Click here to see how.
The ratio and balance of ingredients are the secret to Christina's Vodka Tonic Slush. Don't like vodka?–it's equally delicious if you substitute gin.
Even if you can't make it to a tropical isle this year, you can still enjoy one of Amber's Pineapple Upside Down Cake Daiquiris while soaking up a little sunshine in your own backyard : )
Amy's Coconut Orange Daiquiri was actually the result of a happy accident. She improvised with the ingredients that she had on hand and came up with a real winner.
No summertime drink post would be complete with mention of margaritas and we can't wait to try Anna's version–a Mango Margarita Slush.  Her no-added-sugar rendition uses vanilla extract for a touch of sweetness.
Last year Milisa named this her official cocktail of summer…try serving her Frozen Peach Margarita with chips and guacamole. Doesn't get any better than that!
Like making new drinks to please your party guests?   We love finding & sharing really good recipes. Don't miss out on our future finds… simply sign up to receive these blog posts in your email in box