shake up your routine menu with a foil pack recipe
Food in foil…it's just plain fun. The kids will love it and the even bigger bonus (in my opinion) is that fact that cleanup is so easy! No scrubbing pots and pans–just take the food out, then the foil goes into the garbage.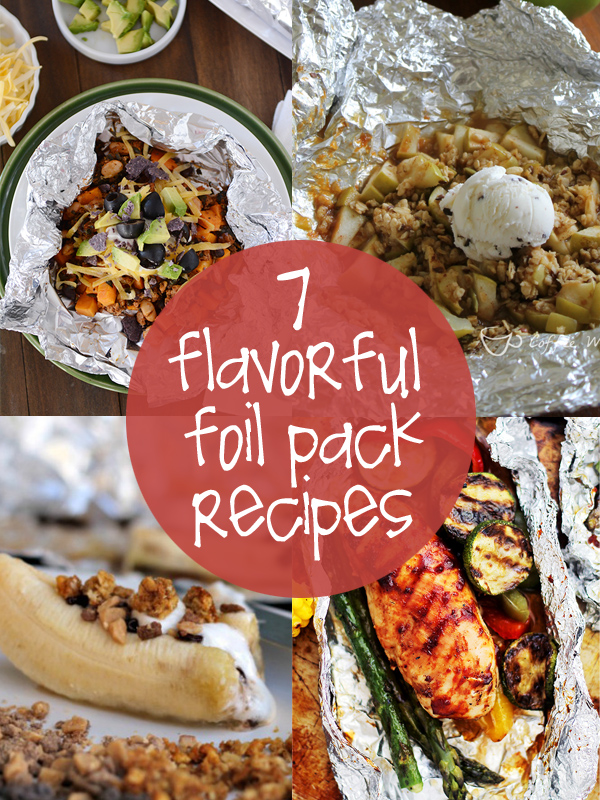 These recipes can be made on the grill, over a campfire, or in the oven and we've got everything covered–from the main course to snacks and desserts.
Wake up your tastebuds tonight with a delicious dinner of Grilled Barbecue Chicken and Vegetables. This tasty recipe is courtesy of Katerina from Diethood.
Now's just the right time to enjoy Jaclyn's Salmon and Summer Veggies in Foil recipe. Be sure to load up on your favorite vegetables of the season. This meal is full of nutrition, not to mention very tasty.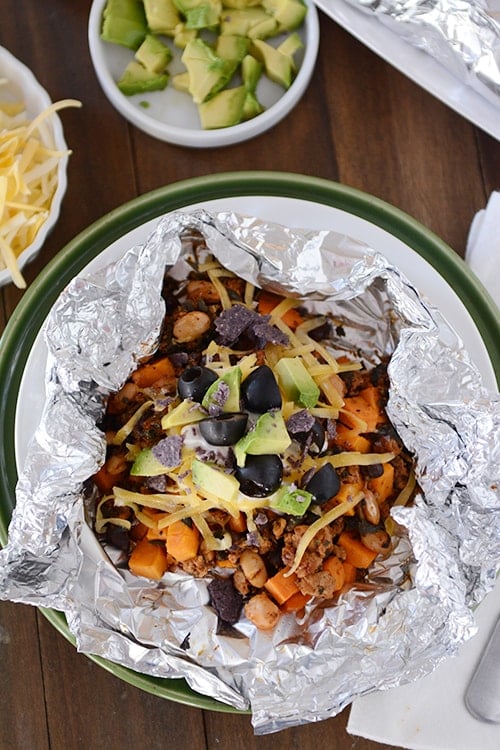 Try these Foil Packet Sweet Potato Tacos for a new twist on a Mexican meal. And don't forget to add your favorite toppings…cheese, sour cream, salsa or whatever you can imagine.
These Grilled Banana S'mores will certainly satisfy your sweet tooth! For the ultimate experience, Nicole notes to make sure that you get both the banana and toppings in each bite. We found this yummy dessert on 365ish Pins.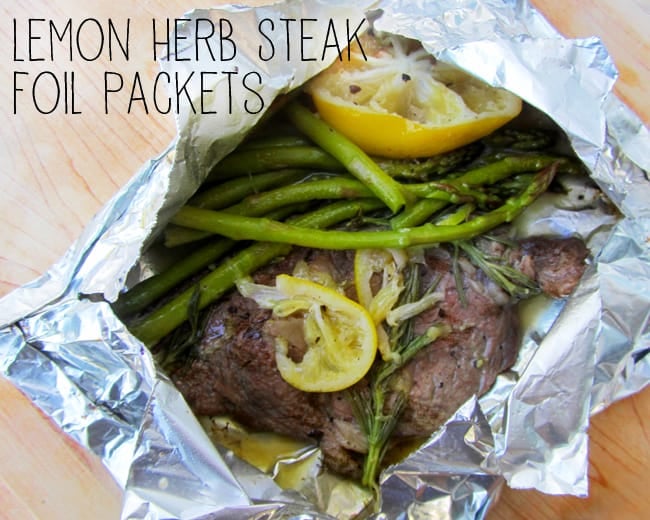 Ever tried grilling steak in foil? Jill's Lemon Herb Steak Foil Packet recipe looks like a great way to try it out. The fresh, lemony flavor is especially perfect for this time of the year.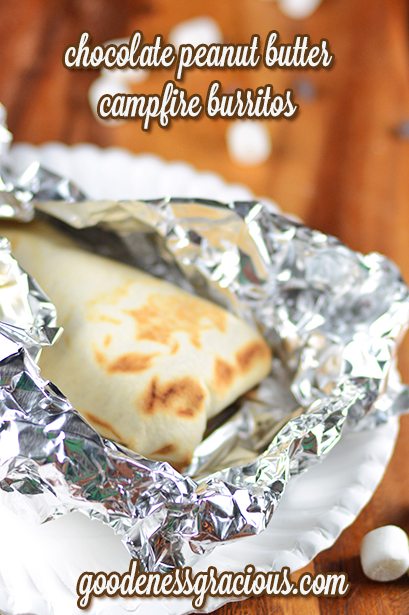 Burritos for dessert? Of course, when it's a Chocolate Peanut Butter Campfire Burrito. I must admit…this one had me at "peanut butter"! Make these up ahead of time then throw into the oven or on the grill or campfire for smiles all around.
Click here to find out how to make this scrumptious Grilled Caramel Apple Crunch. Don't forget to top it off with your favorite flavor of ice cream.
Like trying new dinners with little or no clean up?   We love finding & sharing really good recipes. Don't miss out on our future finds… simply sign up to receive these blog posts in your email in box