7 scrumptious raspberry recipes
The sweet raspberries of the summer season are ready for the picking and ready for a recipe! You can relish your raspberries in a dessert, breakfast food, or a salad–all equally enjoyable.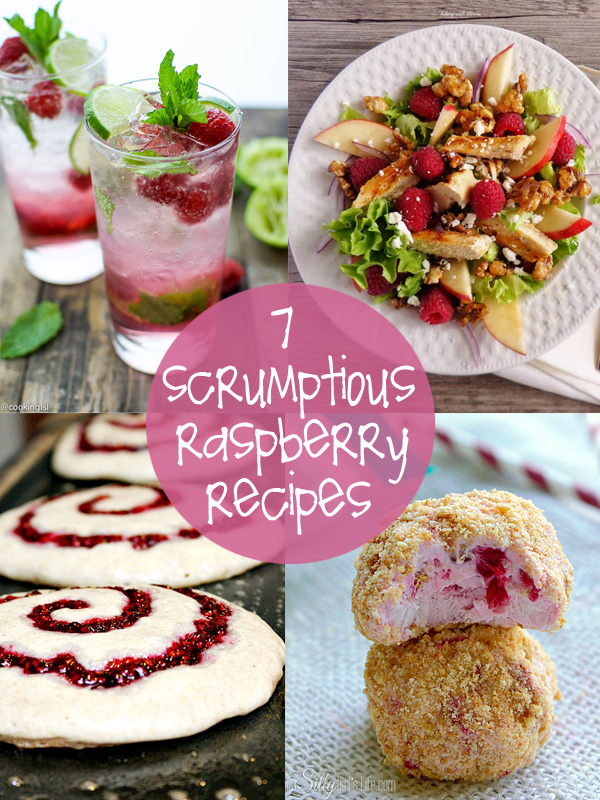 Scroll down to check out the 7 new tasty ways we found to savor the delightful raspberry…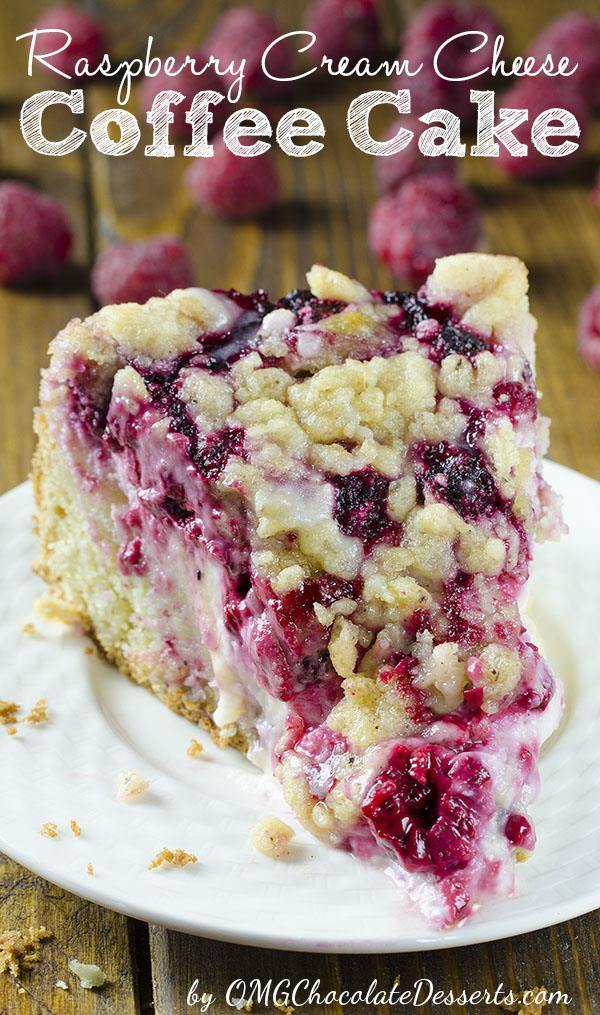 Each and every bite of Vera's Raspberry Cream Cheese Coffee Cake is moist, buttery and filled with raspberries and a crunchy streusel topping–it's so good, you'll be able to skip a trip to the local bakery.
Here's a breakfast to brag about…Raspberry Swirl Buttermilk Pancakes. Head over to French Press and Heather describes how she used her homemade raspberry sauce to take ordinary pancakes to new heights.
Sue describes her Fresh Raspberry Coconut Bars as "macaroon meets tart raspberry with a brown sugar crust, and a gooey coco-nutty almond filling". Try serving these with a cup of coffee for smiles all around.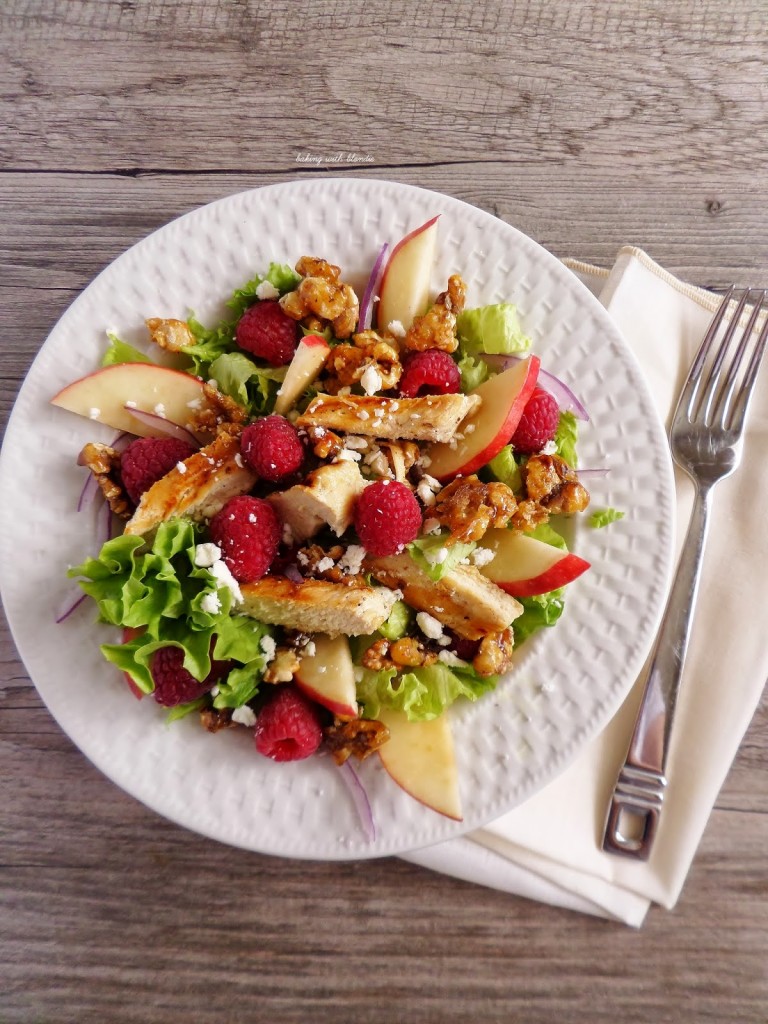 Not only is this salad filled with tasty raspberries, it's also drizzled generously with a raspberry vinaigrette. Click here to find this mouthwatering recipe on Baking with Blondie.
These seem perfect for dessert tonight (or any other night!)…we found these light and airy angel food cupcakes on Sweet Peas & Saffron and they are topped off with amazing homemade raspberry buttercream frosting.
No time to bake? No problem! Make these No-Bake Raspberry Cheesecake Bites, then put them in the freezer to chill (the waiting is the hardest part). Thanks for Dana of This Silly Girl's Life for this yummy treat.
Kick back and enjoy a thirst quenching Raspberry Mojito tonight. As summer winds down, it's a great way to celebrate an end to the work week or serve these at an upcoming brunch or BBQ. You'll find this 5 minute cocktail on Cooking LSL.
Like sweet treats for the summer?   We love finding & sharing really good recipes. Don't miss out on our future finds… simply sign up to receive these blog posts in your email in box