dress up your digs with a gorgeous gallery wall
I don't know about you…but in my home, I love being surrounded by things that make me happy. I'm guessing that you feel the same. For me this includes photos of loved ones and objects that rekindle a sweet memory. Gallery walls are a great way to put these favorite items on display.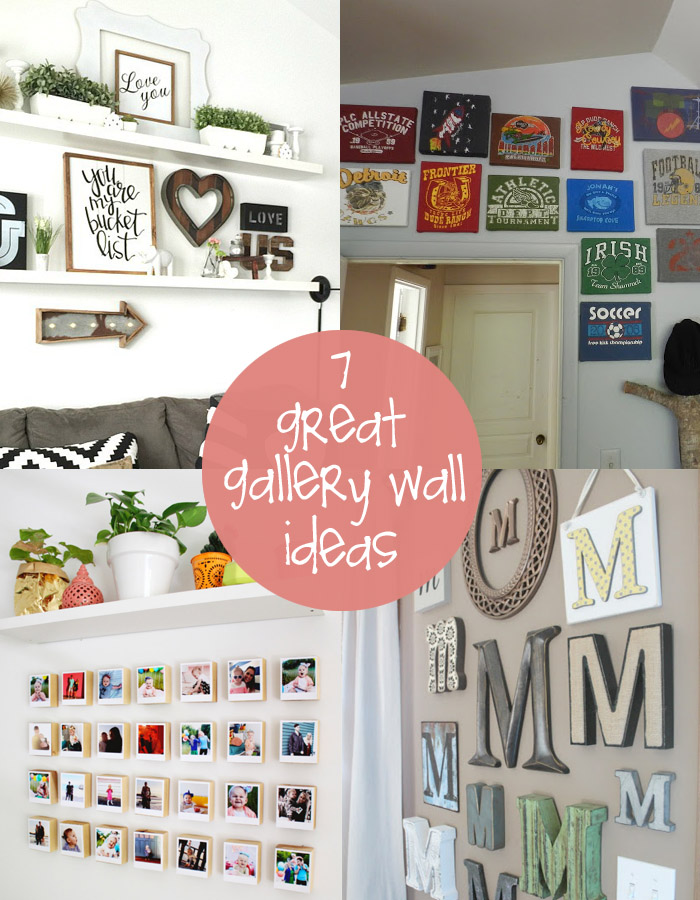 They make a bold statement and tell part of the story of the person or family living there. We've gathered a few tips and tricks for you below–along with few suggestions for unique themes.
If you're not sure where to start, we suggest heading over to Tatertots & Jello where Jen shares her secrets on layering, scale, and choosing a color pallet.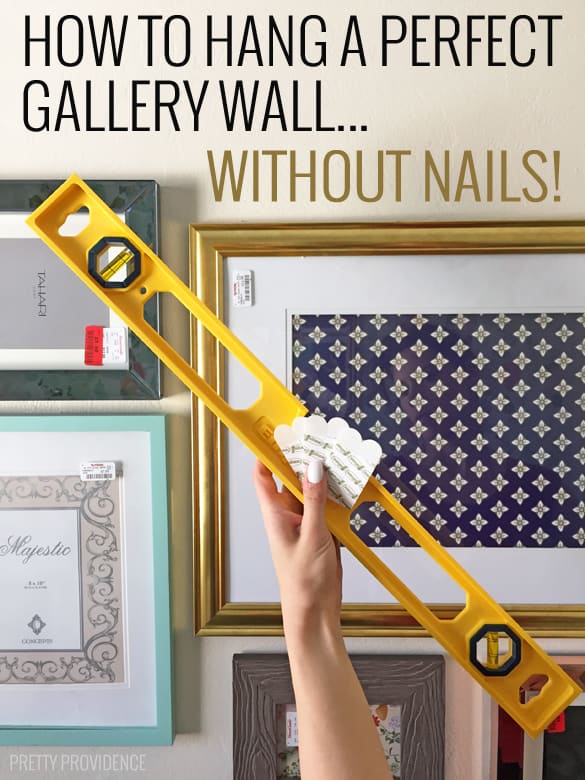 Are you apprehensive about tackling this project because you don't want to mess up your walls with lots of nail holes? No worries–click here to learn how complete your gallery wall without using even one nail.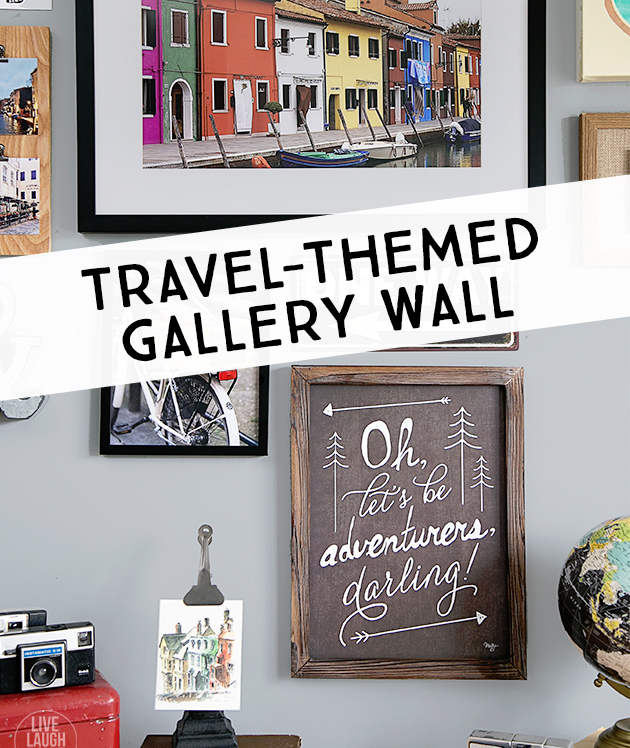 Gather up all your goodies from your last vacation and take a trip over to Live Laugh Rowe where Kelly will walk you through the process of creating a cool Travel Theme Gallery Wall.
This idea is wonderful for a kid's room. Round up all those t-shirts that have been outgrown but were well loved…you know–the ones that were worn almost continuously because they had special meaning. You could call this collection a fashionable flashback gallery wall. Check out the full directions on The Not So Blank Canvas.
We'll call this one "make mine monogrammed"–Melanie from Making It In The Mitten took her collection of "M"s and translated them into a stylish gallery wall in her living room. The eclectic mix of styles and colors really punches up the interest in her entryway.
Don't let those photos just sit in your phone. They deserved to be showcased in a special way and we love this Instagram Polaroid Block Gallery Wall that we found on A Joyful Riot. This design has a nice, clean look that allows LOTS of pictures to be displayed at once.
Pick a mix of your favorite puzzles and get busy putting them together. Then you can create a brilliant display on any wall (think playrooms, basements, man caves). If you're short on puzzles at your house check out your local thrift stores. Haeley from Design Improvised hands out advice for completing this project here.
Like to freshen up your nest now and then? Stay in the loop by signing up to receive our gems we found on the web in your email inbox!