celebrating gus
This handsome hound joined our family in the summer of 2008.  We adopted him from a nearby Basset Hound rescue and fell in love with his quirky personality right away.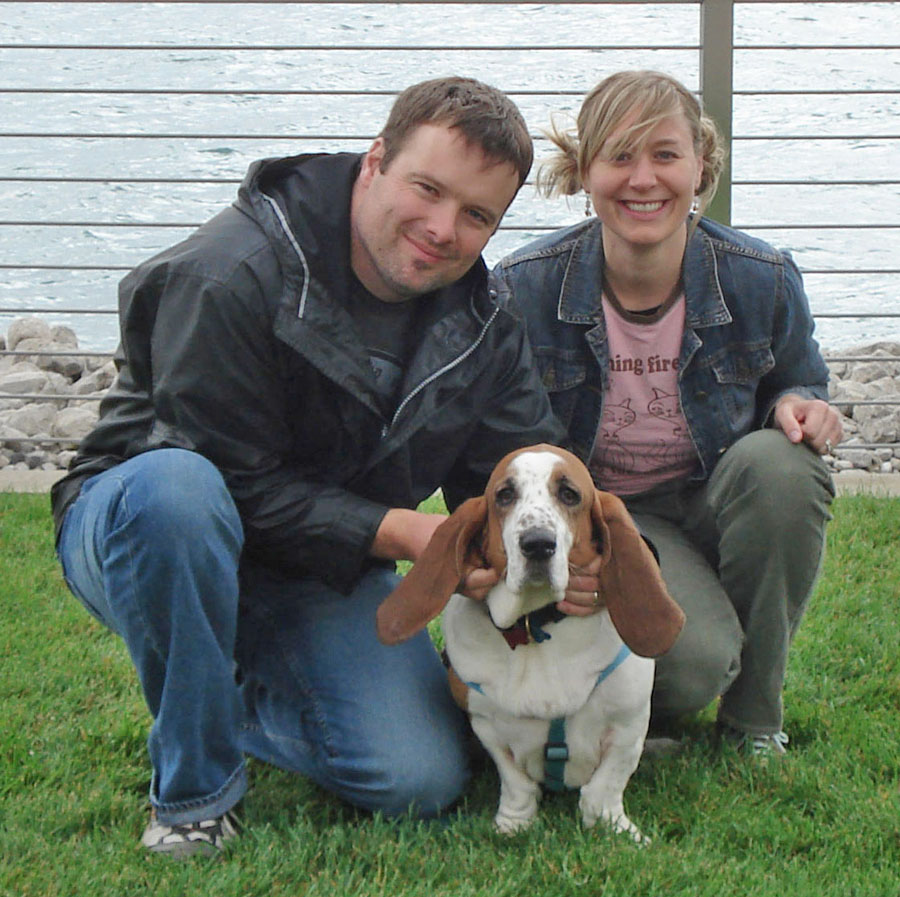 He came home with us after that first visit and has been making us smile ever since.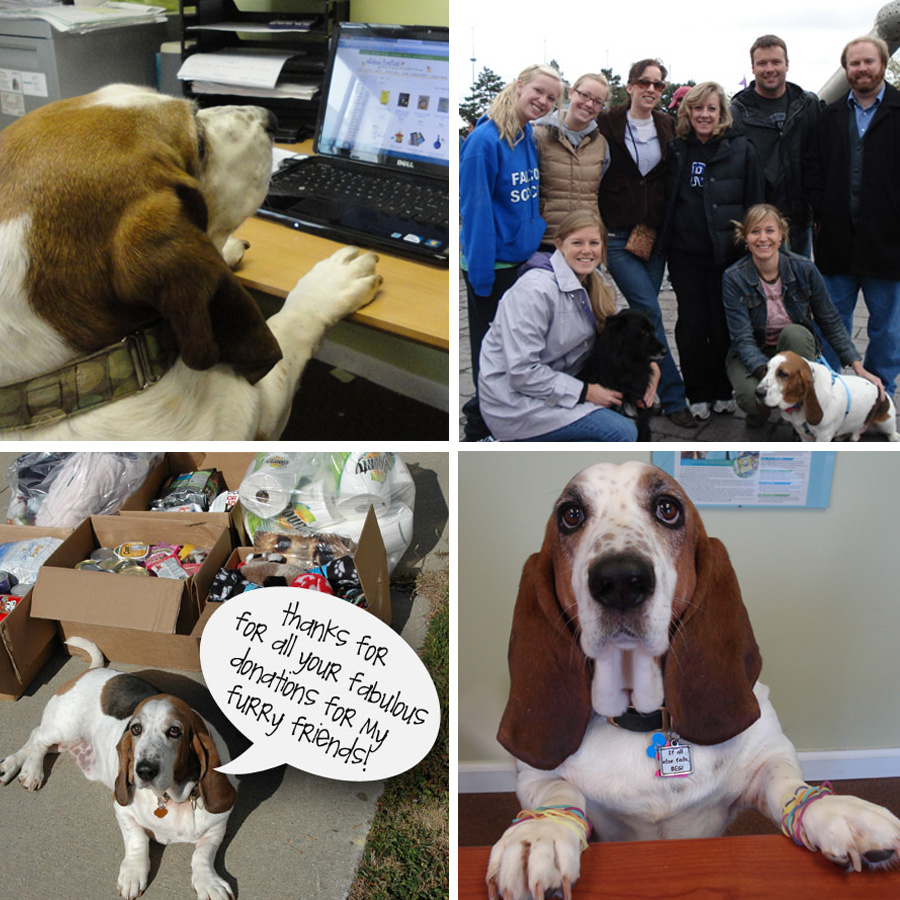 It wasn't long before he became a brand ambassador for catching fireflies. He spent his days at our studio office promoting fundraisers, modeling merchandise (remember the silly band craze?) and walking in the Michigan Human Society Mega March.  With his help we raised over $4000 for animals in need.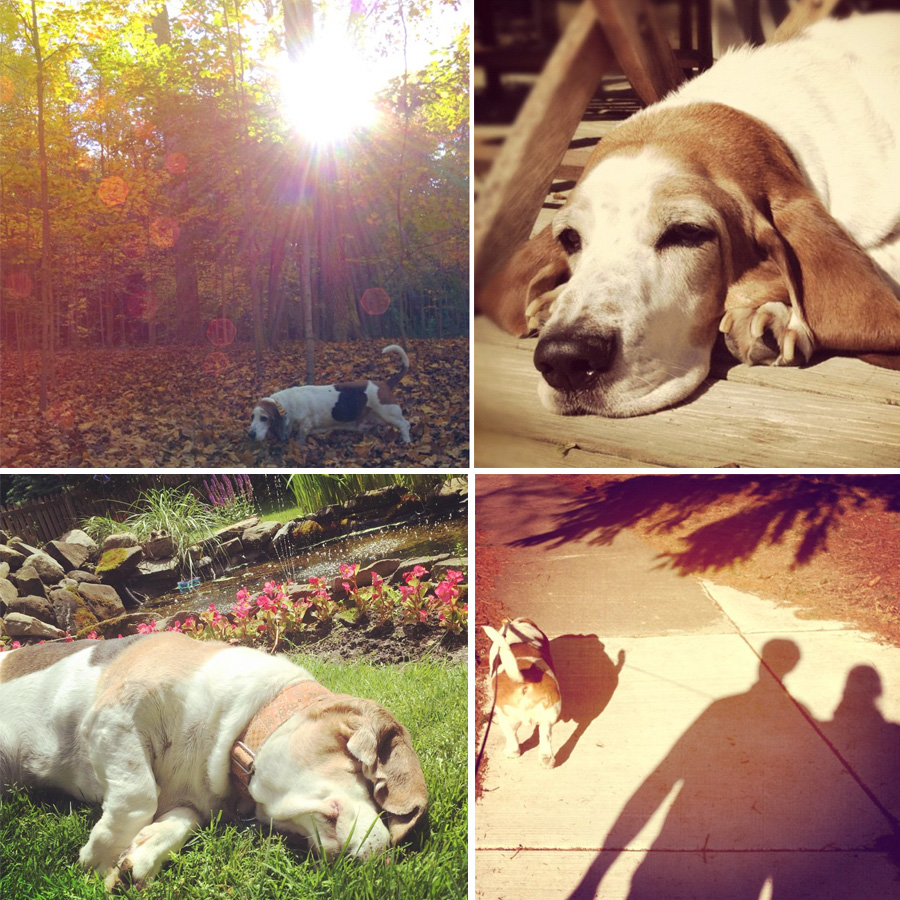 While he wasn't punching the clock some of his favorite pastimes included exploring new scents on neighborhood walks and sunbathing in any warm spot he could find.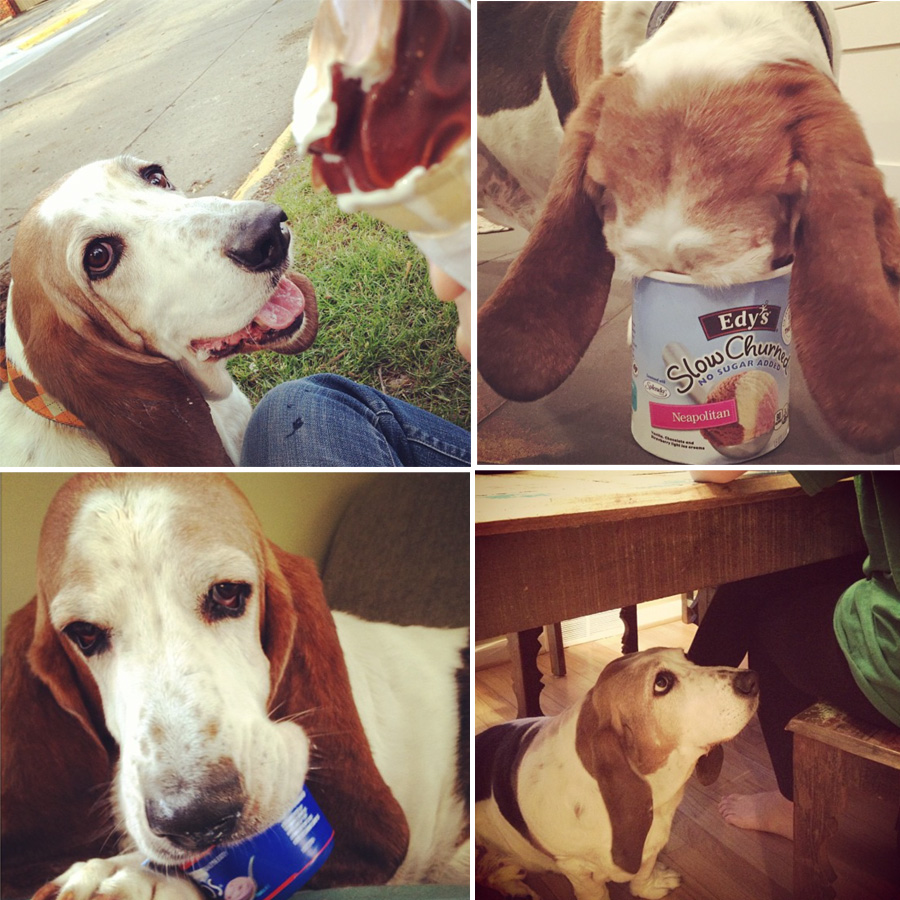 He was also very talented at cleaning all our containers before they hit the recycling bin and would always volunteer to take care of any crumbs left on our plates.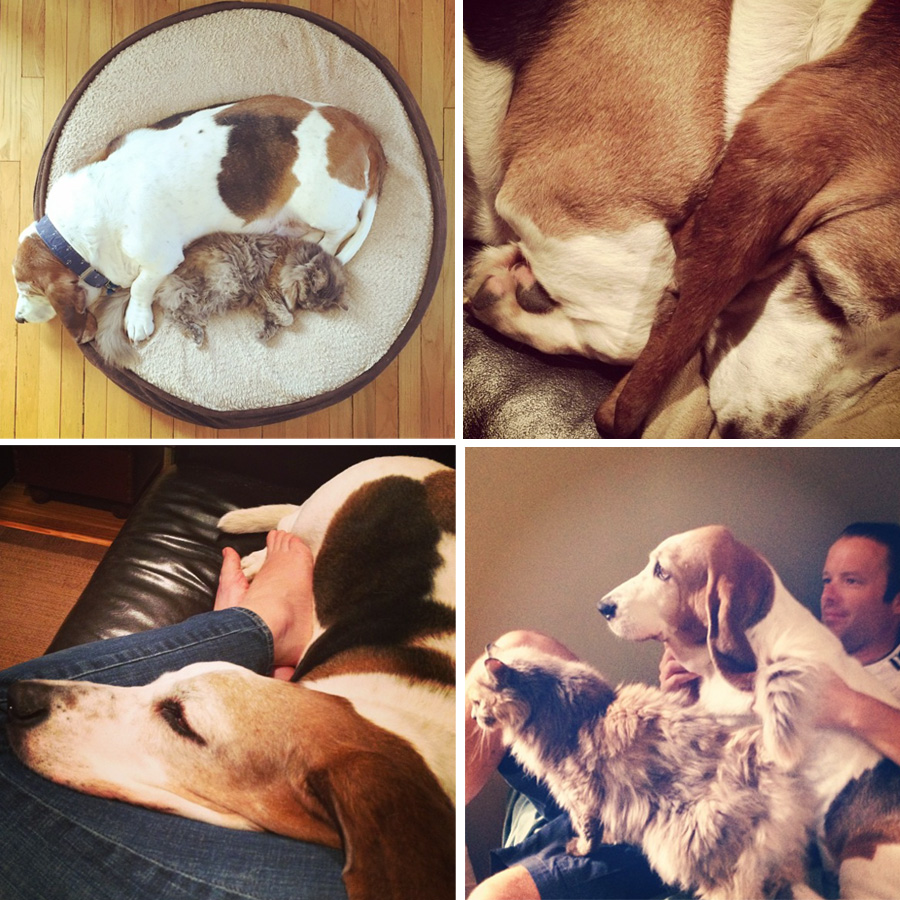 Even though he was a sturdy seventy pounds, he considered himself a lap dog and would seek out any opportunity to cuddle.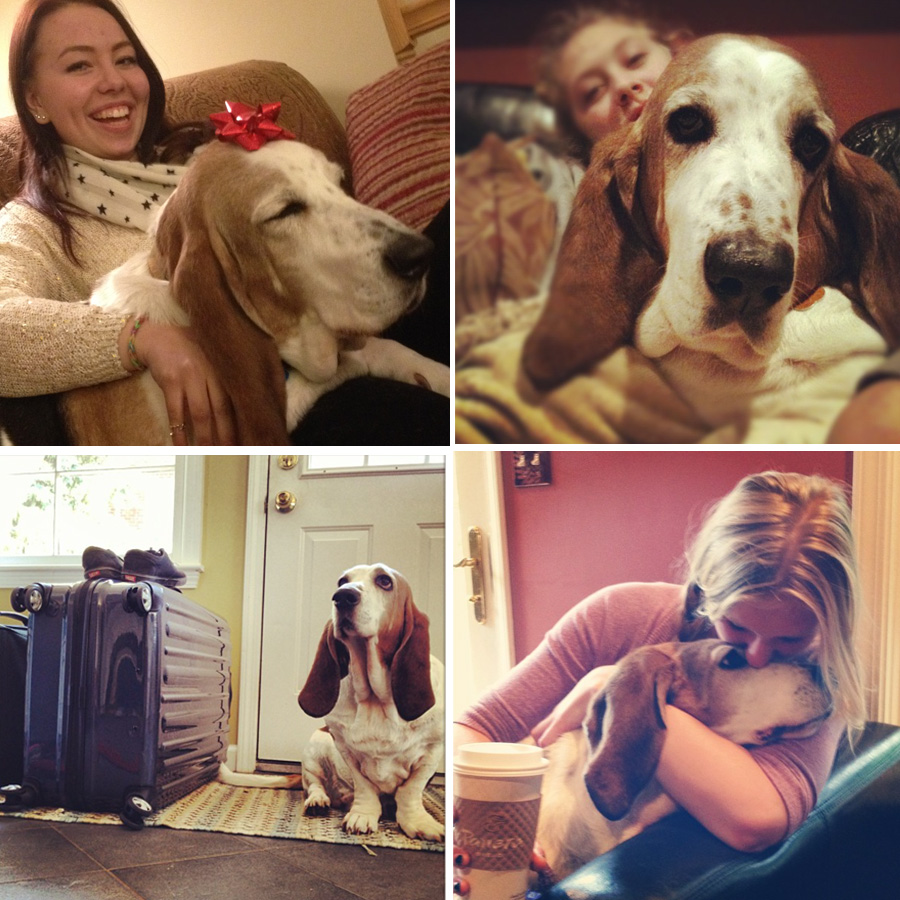 He made fast friends with all his international sisters who took him on walks and indulged him with lots of pets.  It was always a sad day when they had to leave although he did his best to block the door.  Gus did make sure they all made their way back with some souvenier dog hair on their clothes.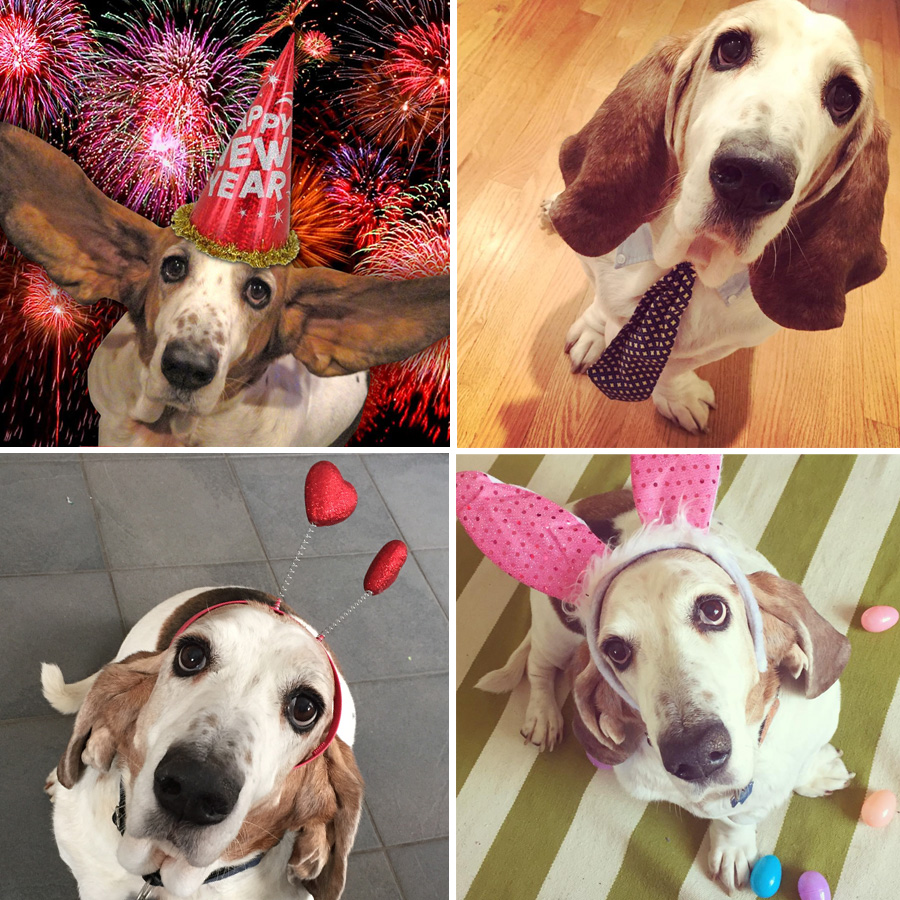 Since Gus had such an easy going personality and could be bribed with any kind of food I couldn't' resist having a little fun with him during the holidays.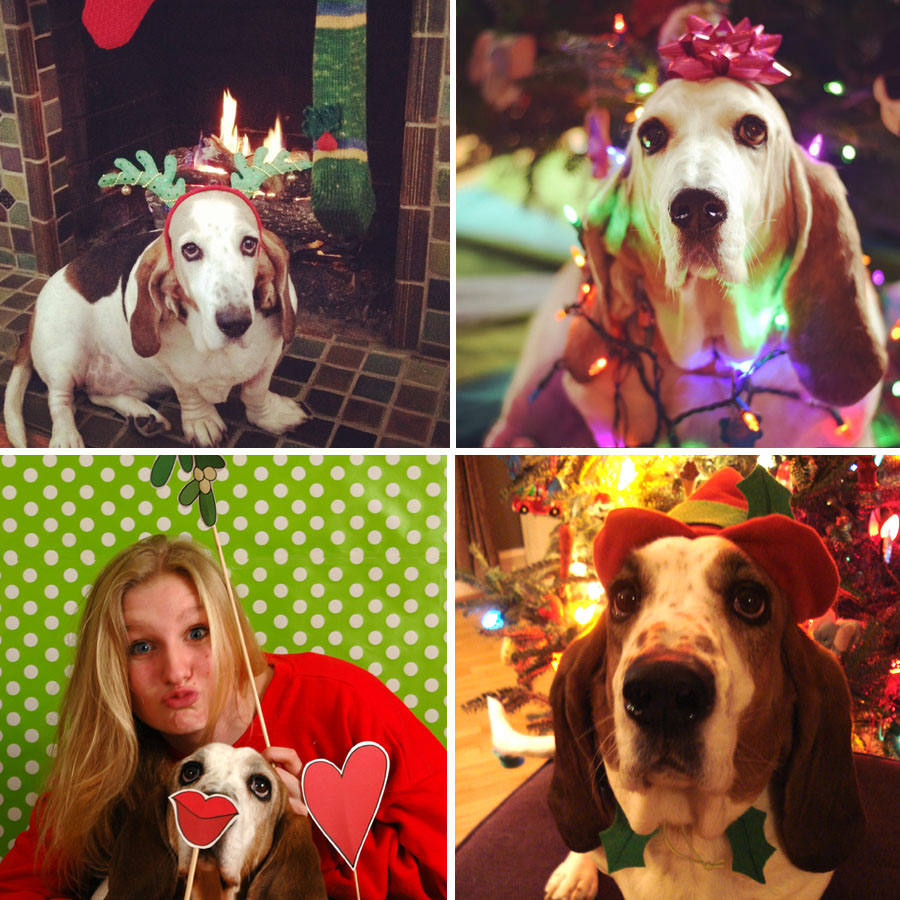 … especially when it came to Christmas.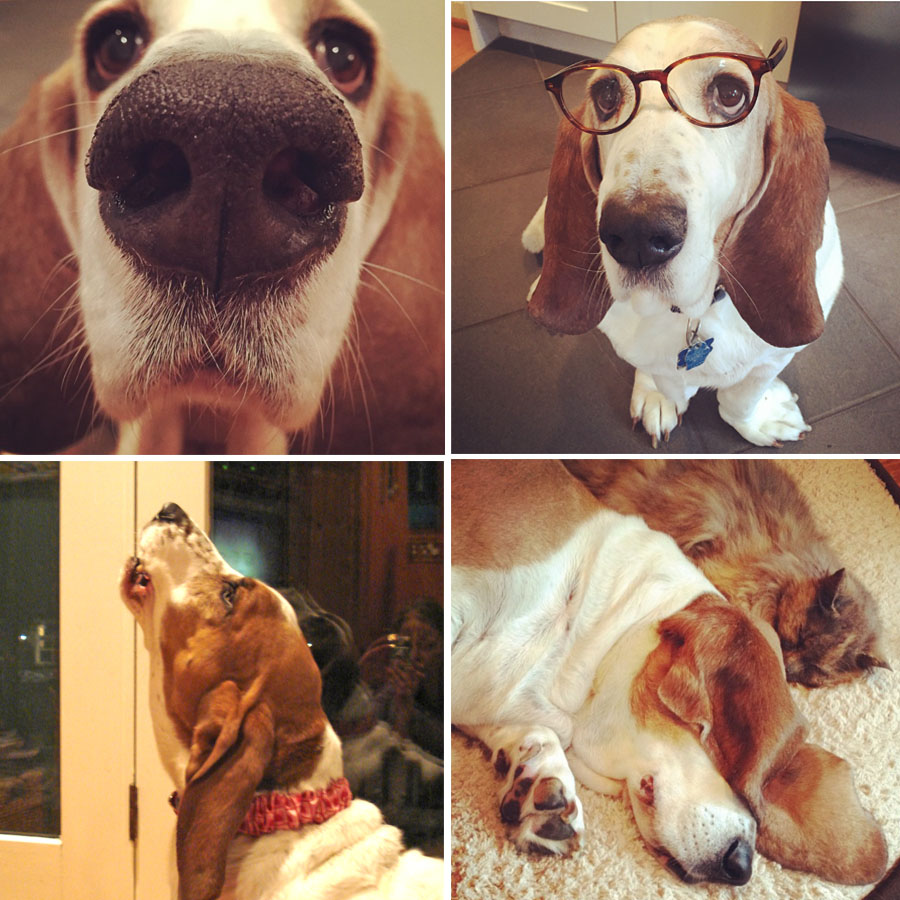 There were so many little things we will always remember… how his super smeller and appetite for everything got him into trouble more than a few times… how he would howl whenever he heard the horns on the CBS Sunday Morning theme song…  how his velvety floppy ears doubled as a sleep mask… how his giant left paw always turned out when he sat down.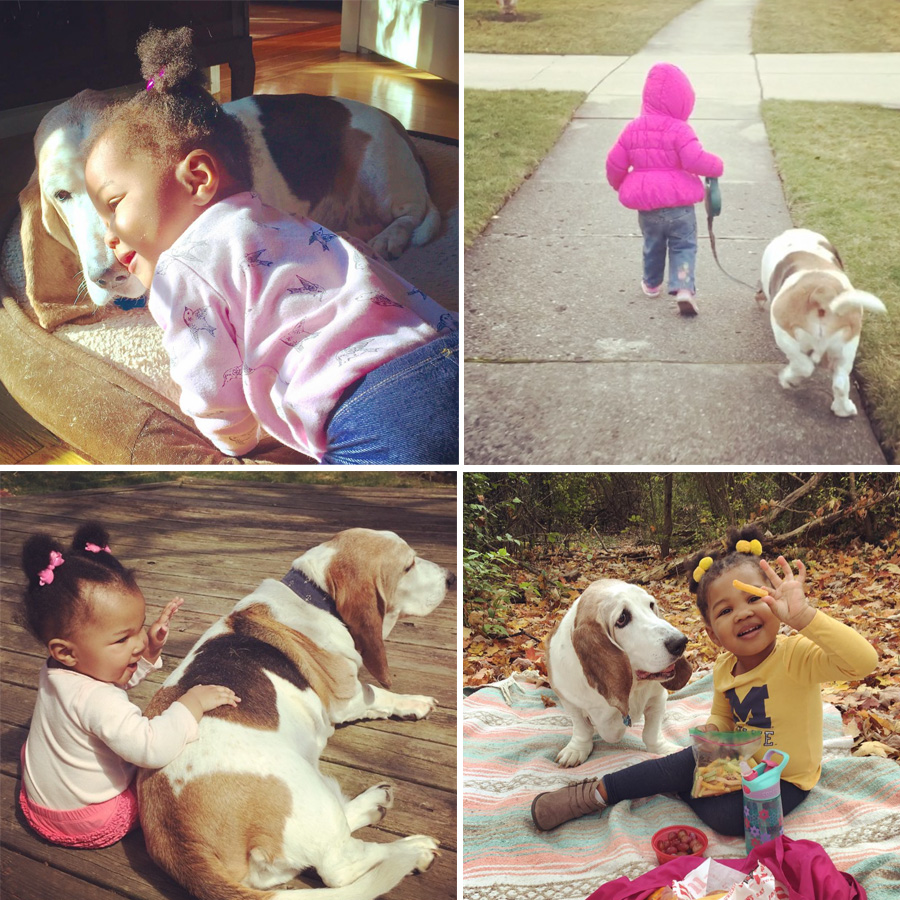 Marlo grew up with Gus always nearby.  It wasn't long before they became best buddies… especially when Cheerios started hitting the floor during snack time.  Her first word was Gus and as her vocabulary developed she took charge of bossing him around whenever she could. Gus didn't seem to mind and was happy to share his senior years with this little dynamo.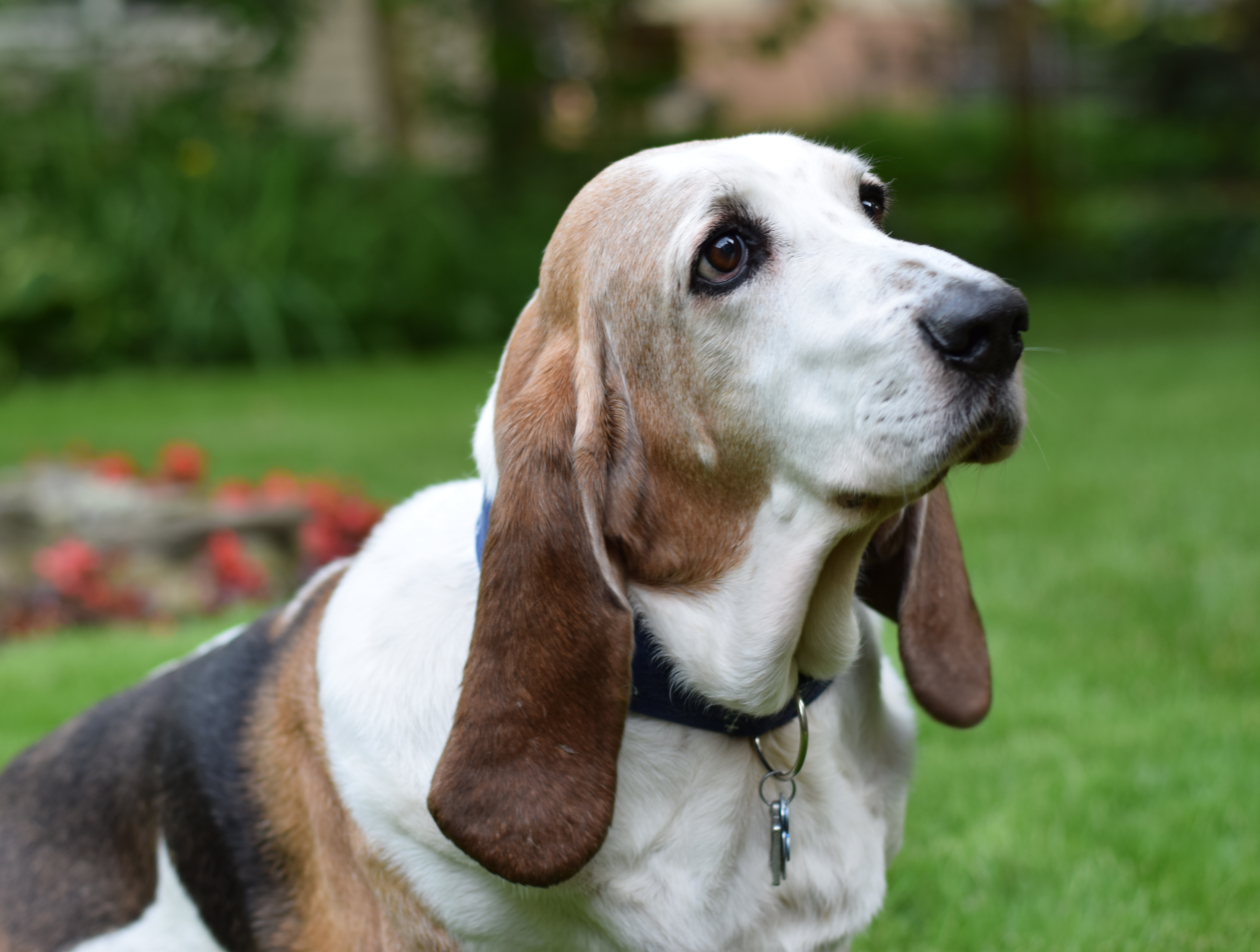 I'm grateful we were able to spend almost nine years with our goofy Gus.  His jolly trot, happy tail wags, longing looks, loyal friendship, kind demeanor and constant companionship will be missed dearly.