happy happy gift guide
We love finds that bring happiness to our lives so we put together a bright collection of treasures that bring BIG smiles.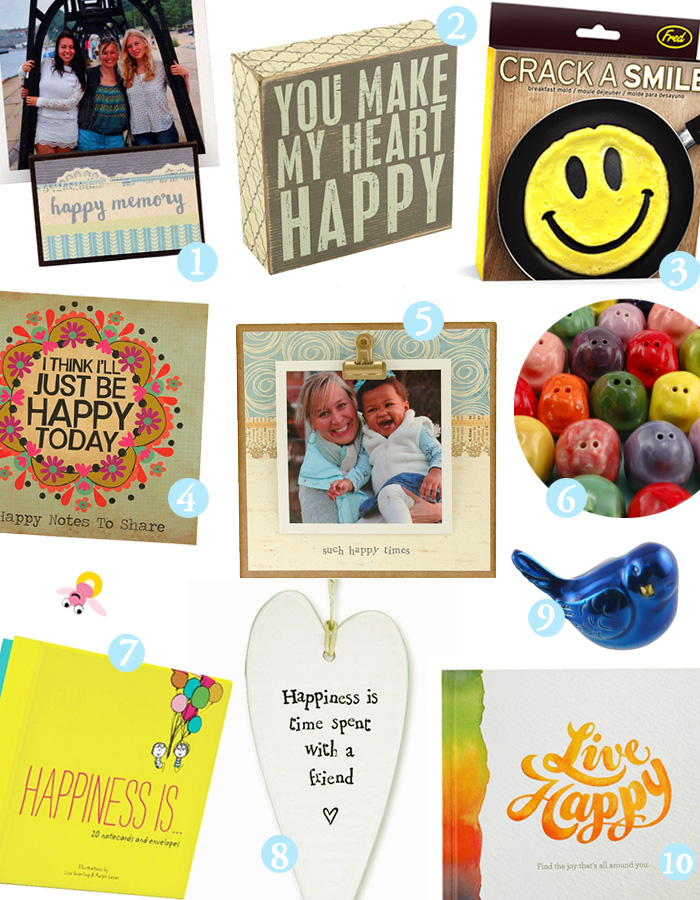 1.  Keep your favorite place or people in plain view with this handmade happy memory photo block $12.95

2.  Who makes your heart happy?  Make sure they know with this sweet sign $12.95

3.  We can't think of a more happy way to start your day $10.95

4.  Spread a little sunshine by leaving lovely notes for people to find $11.95

5.  We believe happy times should be celebrated every day $14.95

6.  Those who plant kindness gather love $2

7.  When is the last time you sent a cute card just to brighten someone's day? $14.95

8.  We couldn't agree more $7.95

9.  This sweet little bluebird spreads a little happiness where it goes $3.25 

10.  Isn't it really about finding the joy that is already around you? $15.95 

Shop for more happy HERE

Do you like unique finds that bring big smiles?  Simply sign up to receive these blog posts in your email and you'll be in the loop & get our latest scoop.