our favorite baby picks
With all the chicks, bunnies and lambs this Easter season brings it has us thinking about babies.  Here are a few cute and cuddly finds we can't get enough of.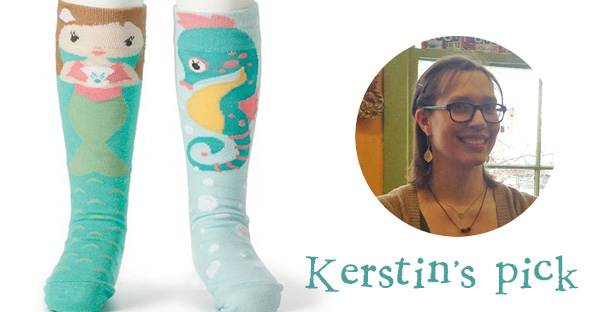 I loooove these socks, not just because my daughter is positive she is a mermaid but because they do not match on purpose. At my house we have a "sock bin" that everyone grabs from and they almost never match. A few of these styles would be great to add to our collection.  $8.95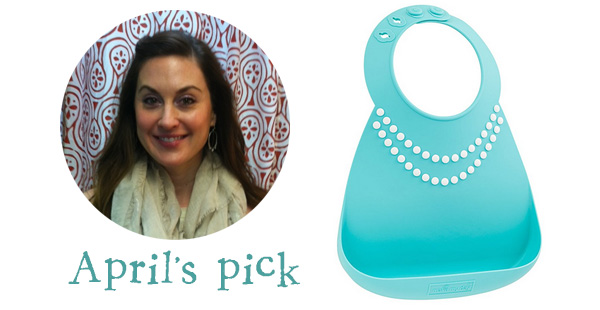 This bib is so cute, and does the job at the same time. Messes fall to the bottom, and it's super easy to clean.  Audrey would approve.  $15.95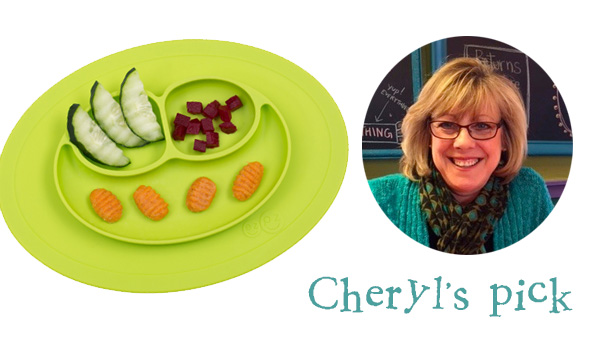 This placemat & plate in one is terrific for home and for us grandparents when the little one is over for a visit. It comes in a variety of fun colors and since it suctions to the table or high chair it's less messy! And, it's dishwasher & microwave safe! $19.95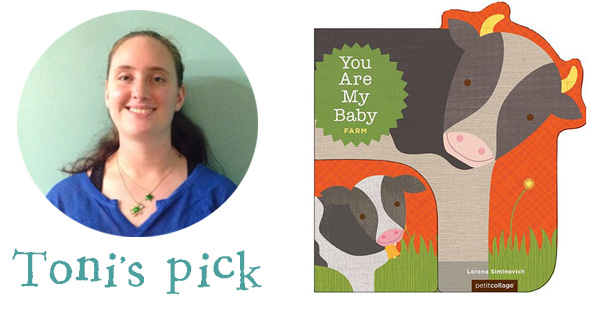 This book is great for little ones because who doesn't like farm animals, especially baby farm animals! $8.99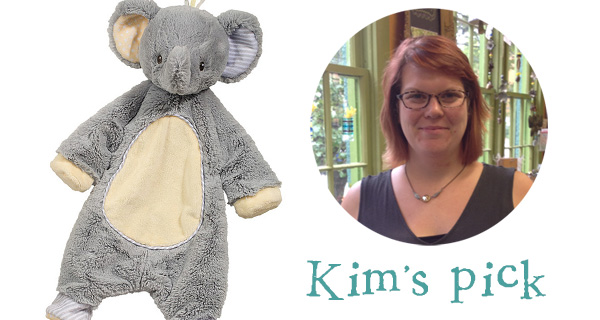 I am in love with these sshlumpies! They are so cute, and so, so soft! Perfect for your baby to snuggle with on long car trips or at nap time! $21.95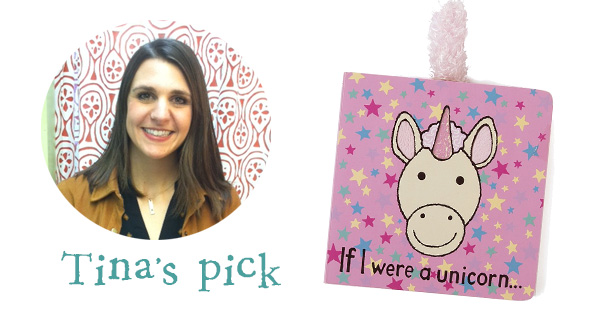 This is a quick read with lots of texture on the pages! I gave this as a gift and my friends daughter immediately opened it! $11.95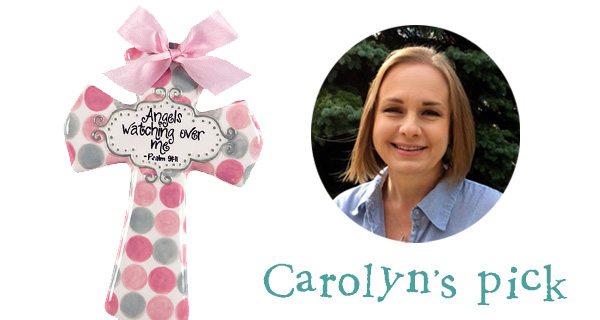 This cross is just the sweetest gift. I loved giving it to my niece and she loved receiving it. $26.50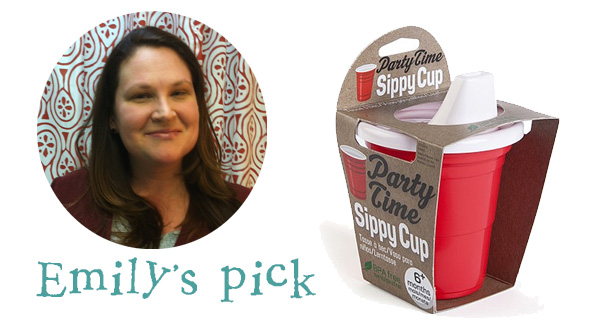 Put a smile on your face when your little guy or gal is feeling thirsty with this clever sippy cup! This BPA free cup makes a great gift for any new parent who needs a chuckle. $6.95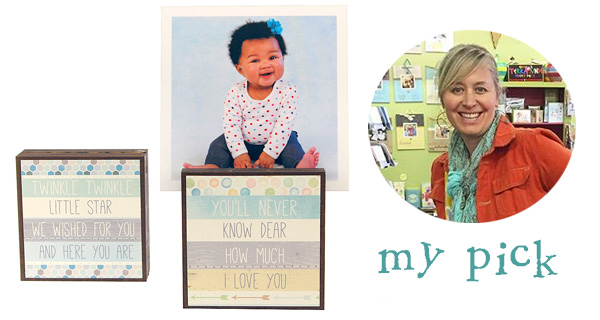 It's hard to believe that my little Lolo is going to be 3 in a couple of months!  I am so thankful we live the age where I can capture her cuteness in photos at any moment.  I love looking back and this cute photo holder lets me do just that since it holds up 5 different photos you can rotate as you please. $13.95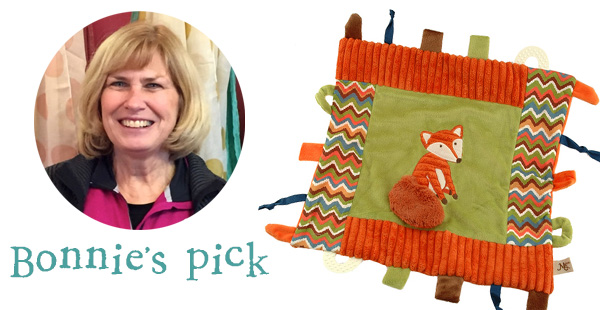 Perfect little blankie for little hands – lots of different fabrics for babies to touch and feel. Nice size for little ones to carry around and not trip over. $23.95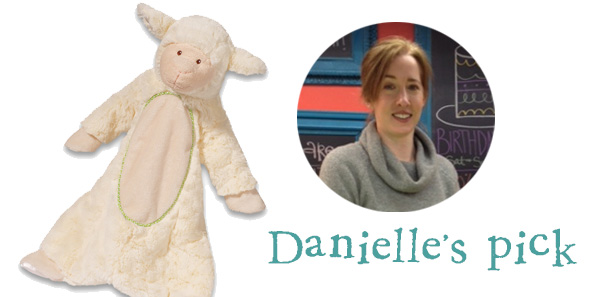 How cute is this lamb shlumpie blanket? This is my go to baby gift because of how soft and adorable it is. I just love this baby item and wouldn't mind one for myself! $21.95

Do you like unique finds that bring big smiles?  Simply sign up to receive these blog posts in your email and you'll be in the loop & get our latest scoop.