Whimsical Ways To Decorate Your Easter Eggs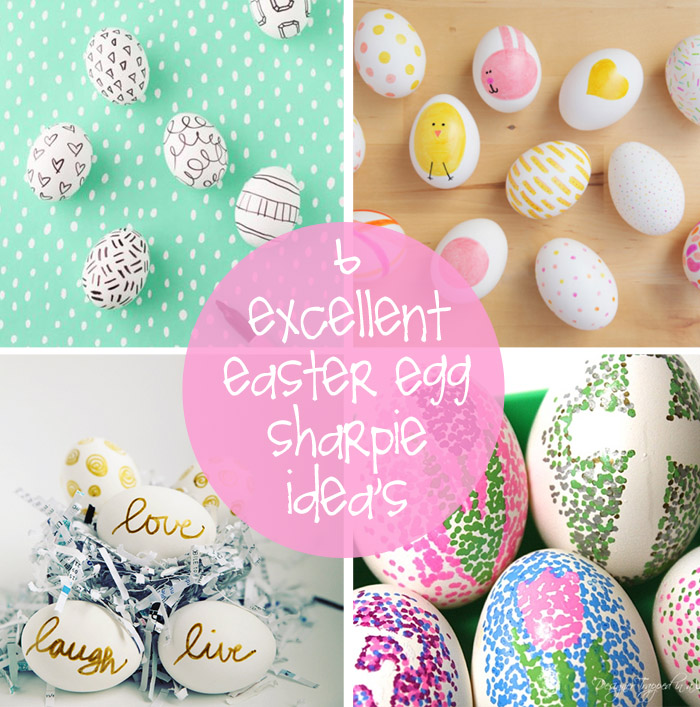 What a fun way to decorate Easter eggs – with a Sharpie marker! There are bold, to thin tips in Sharpies nowadays and you can easily use the variety of colors as well. Check out some fun, yet easy ways to decorate your eggs this year…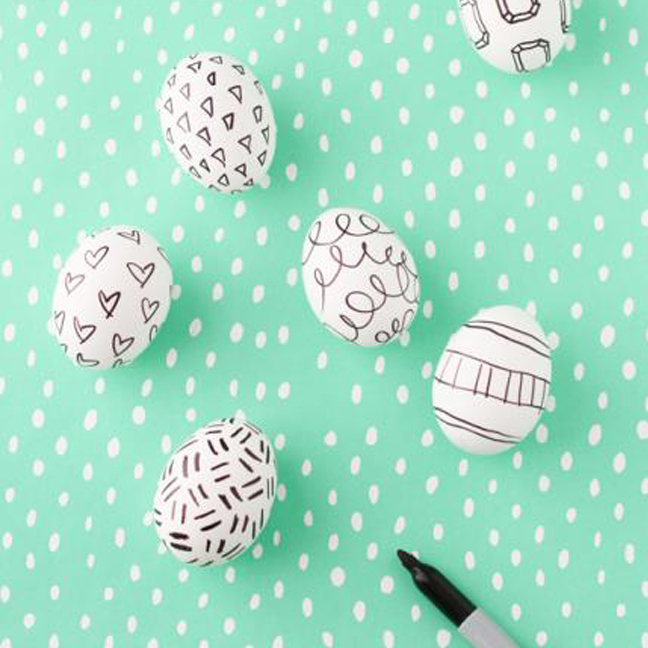 Create random designs and little doodles – gems, triangles, hash marks, lines, and curly q's.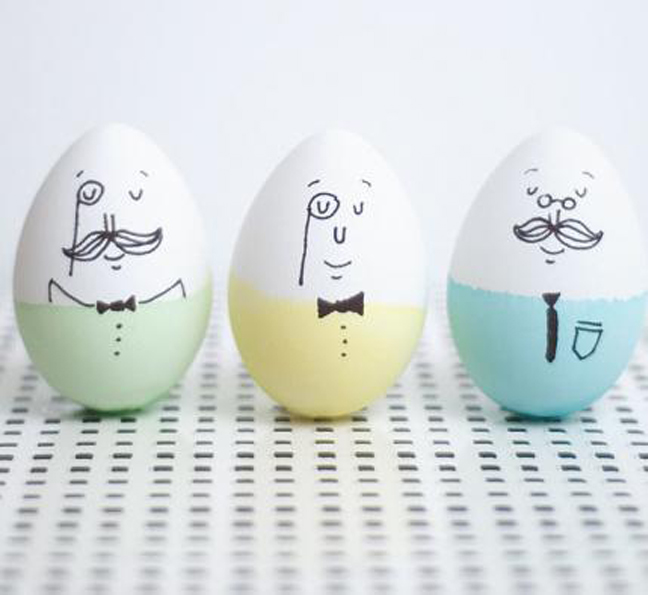 Make your own retro style Easter eggs featuring everyone's nursery rhyme favorite.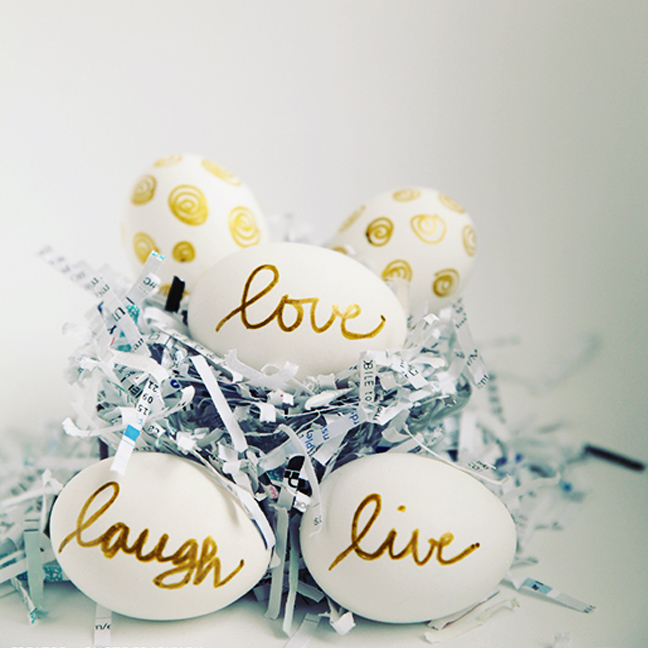 Try these simple designs with some of your favorite words and this super cute way to display them in a bird's nest made from random shredded papers.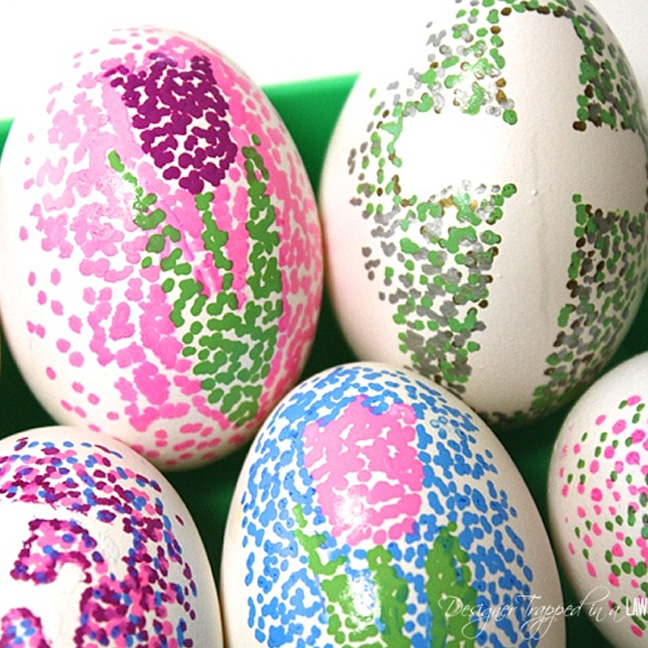 Anyone can create these cute dotted Easter eggs by using craft stickers to create designs around.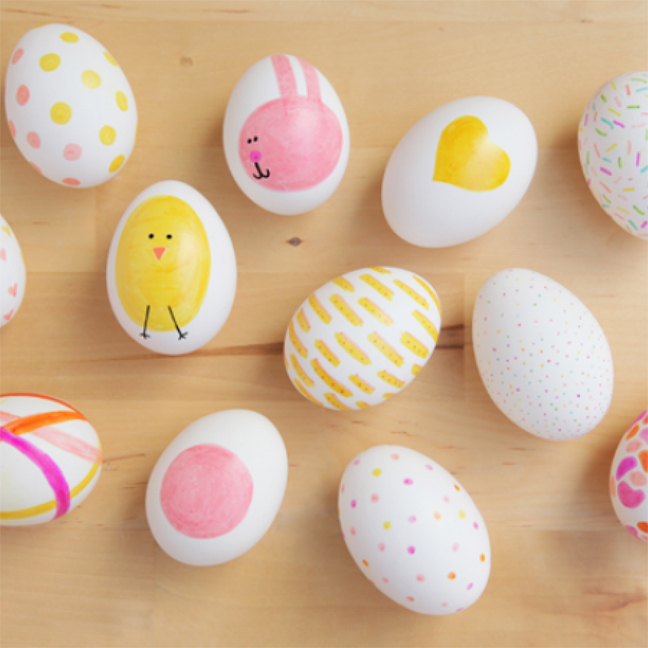 Choose all different colors and marker sizes and let your imagination go wild! Simple enough for the little one's too!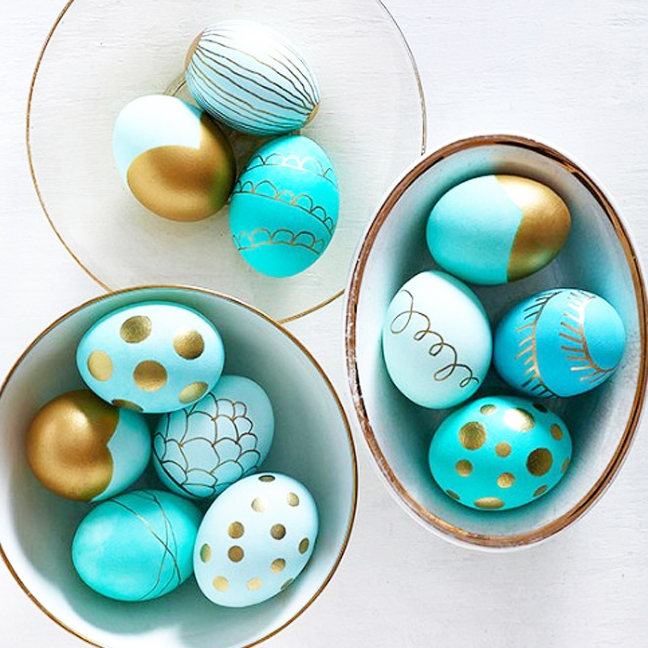 For fancier designs, dye the eggs first and then decorate with a gold or silver Sharpie.

Don't miss out on our future seasonal fun… simply sign up to receive these blog posts in your email in box.