ultra-cool upcycled plastic bottles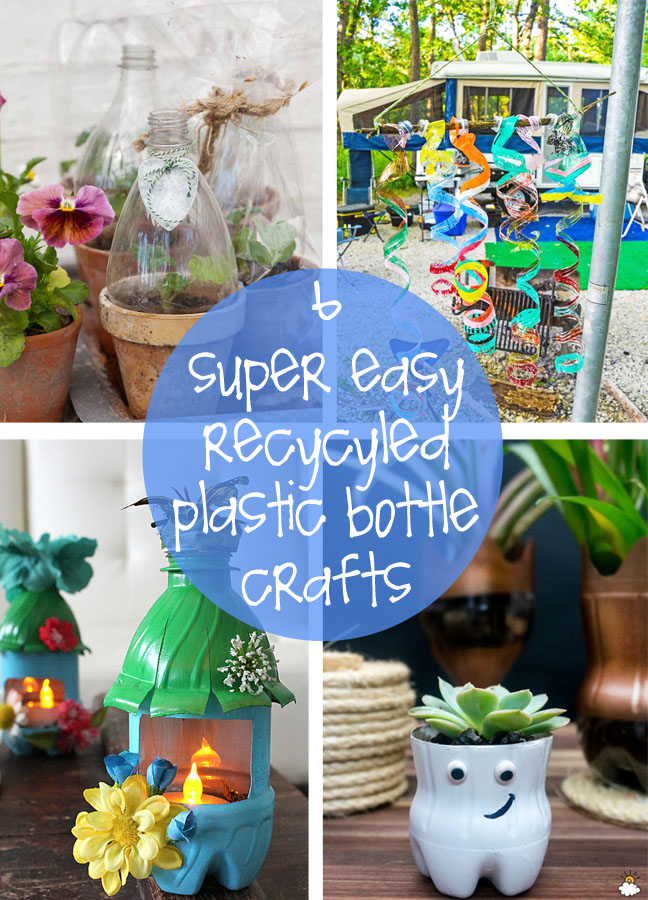 DIY recycling projects are always cool, especially when you can turn your trash into something new and useful. Check out these 6 cute crafts, so cute it's hard to believe that they're made out of an empty plastic water bottles.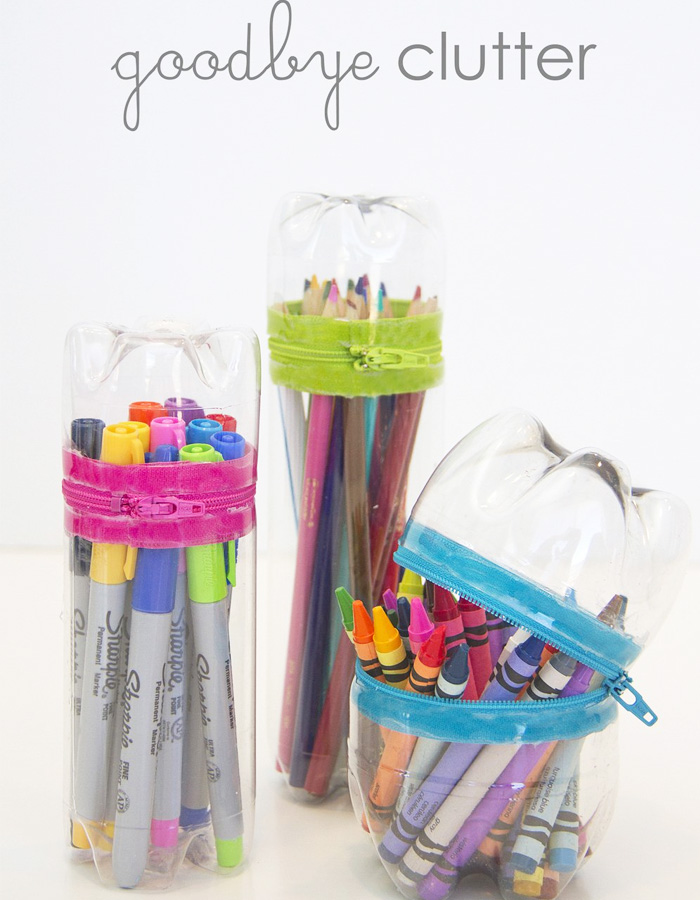 Organize your kids art table by making these cute zipper containers to store art supplies.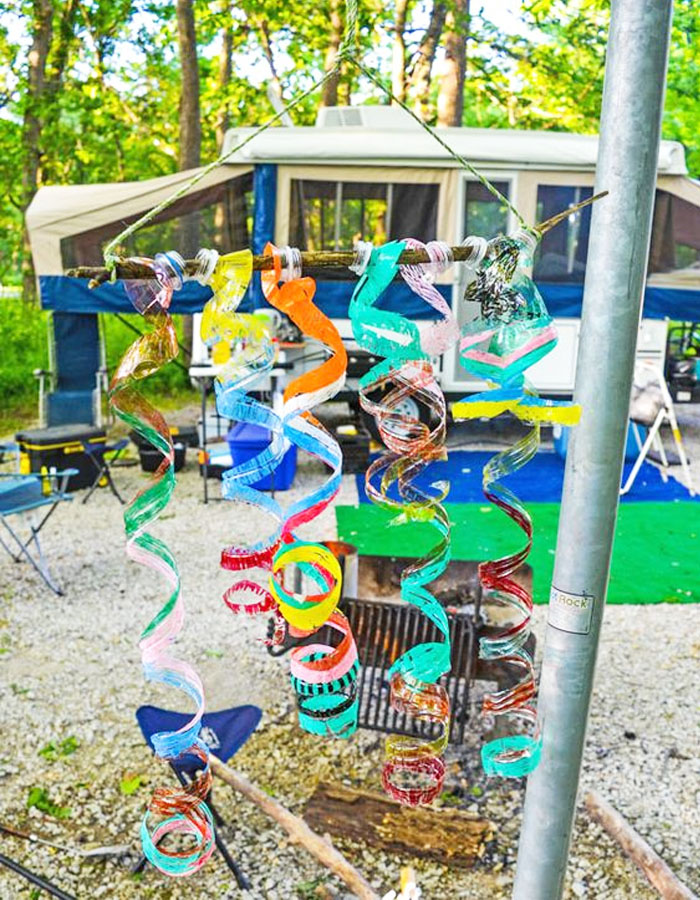 Decorate your campsite by hanging these colorful wind spirals made from water bottles.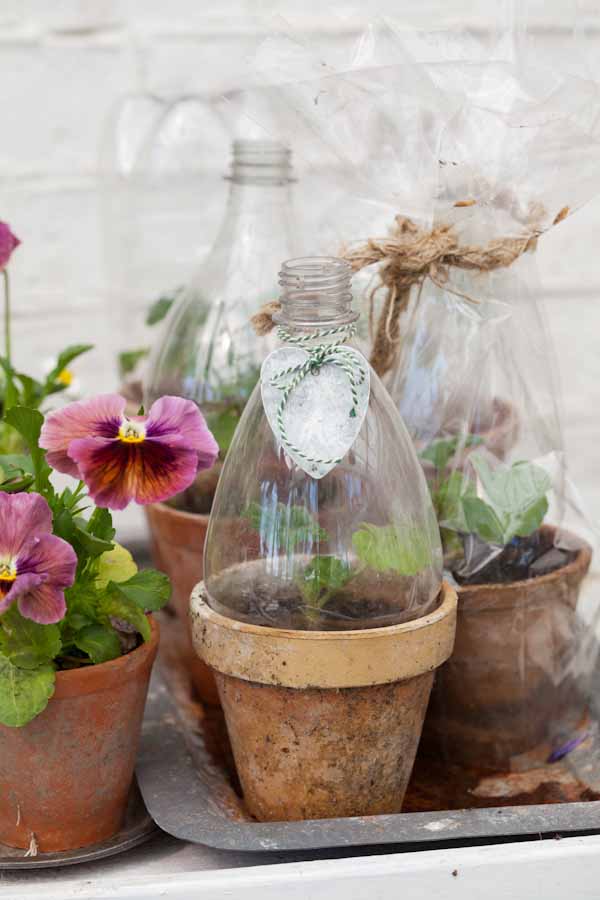 Keep it pretty – cut off the tops of empty bottles and make small greenhouses for your seedlings or cuttings.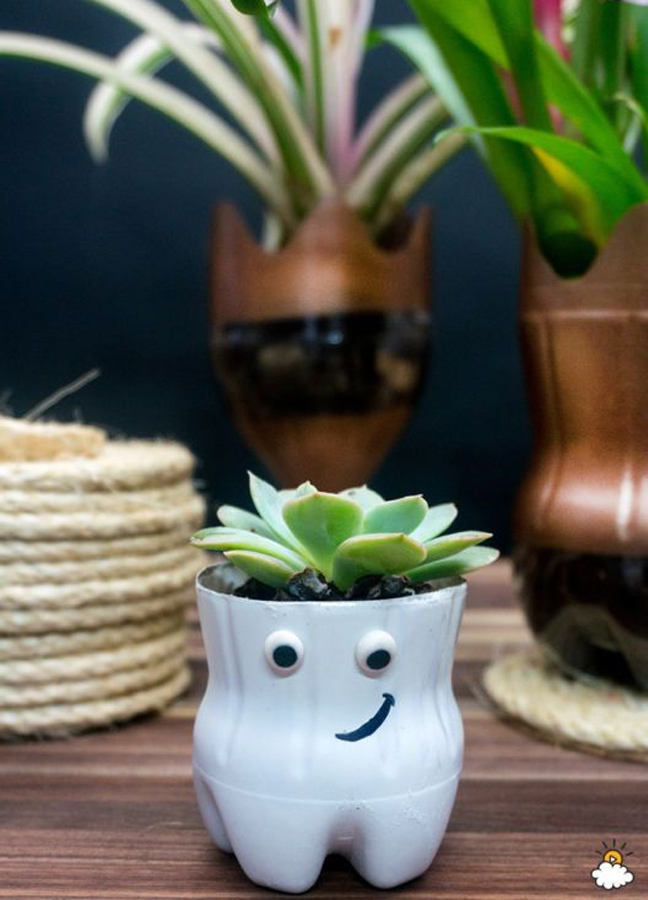 Upcycle old coke bottles and turn them into cute flower pots.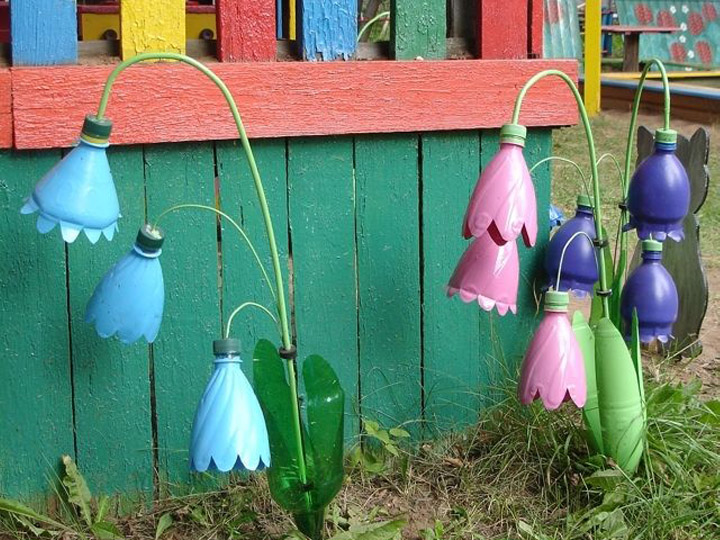 One of our favorites has to be these big, beautiful, colorful flowers made from 2-liter pop bottles.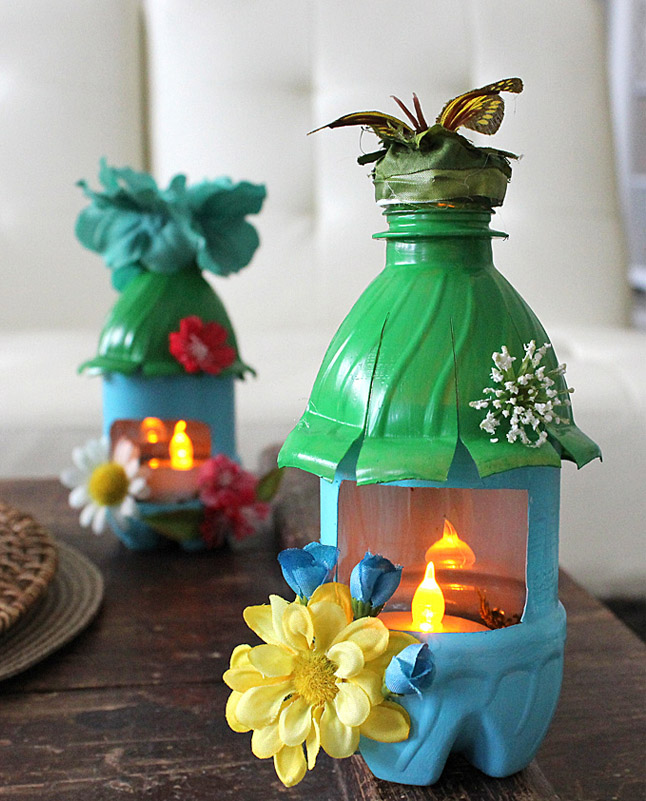 Make these sweet fairy house night lights that you can use anywhere in your home, including a child's room or a nursery.

Don't miss out on our future crafty projects… simply sign up to receive these blog posts in your email in box.