best mom ever!
We believe it's important to celebrate the women in our lives who make this world a brighter place so we asked our firefly fans to let us know why they have the BEST MOM EVER.
We loved hearing these stories about moms who shine bright for their daughters everyday.  We hope they enjoy a little shopping spree on us so they feel extra special this Mother's Day!
Thanks for sharing your stories with us daughters…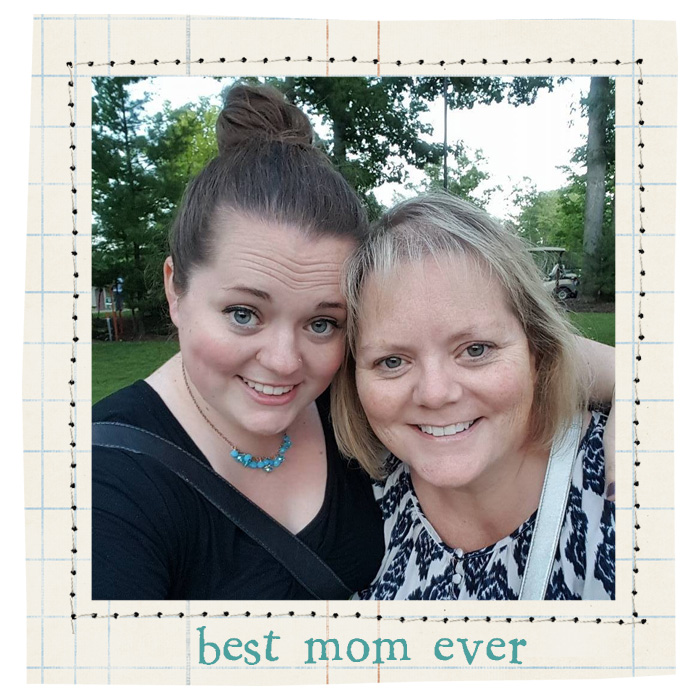 Anyone can say they have the best mom ever because everyone thinks they do. And there are lots of great moms out there. However, I'm confident there is no one who rocks quite like my mom, Teresa Campbell. A fearless single mom who raised me by herself, she taught me I can do anything I set my mind to.
Currently, I am a grad student in Women's and Gender Studies, and I continue to learn about the social and economic struggles that single women face. It blows my mind that my mom was able to raise me with such grace, considering the system that she had to work within. Her selflessness is what continues to allow me to succeed in grad school – financially and emotionally. I can't think of anyone else I would want to win a shopping spree for – I couldn't even tell you the last thing she did for herself. She loves Catching Fireflies and always makes sure to stop during a weekend in Ann Arbor. Thanks for both teaching me I can change the world, and crazy enough to believe I can actually do that, Mom. I love you.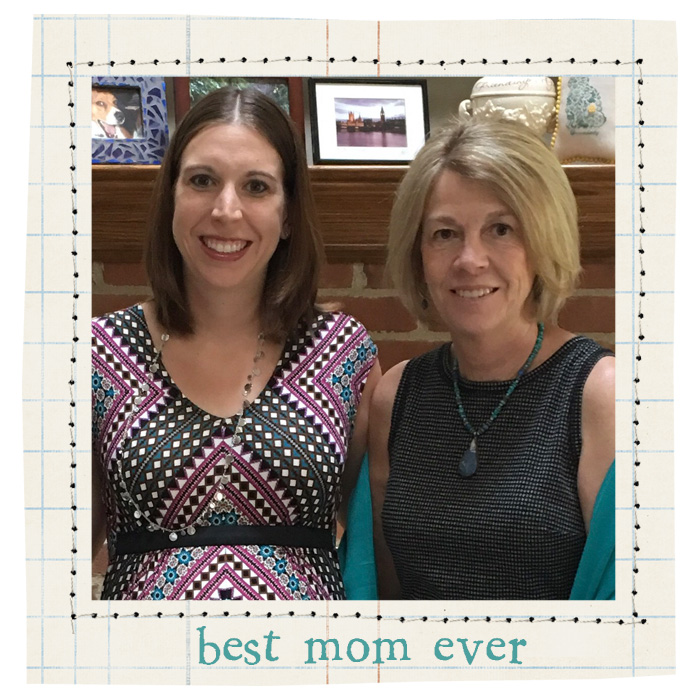 My mom, and new grandma as of November 17, 2016, is a fabulous mom and one of my best friends. She is and has always been there for me, through all of life's changes and transitions. From moving away to college, then resettling in Chicago, and eventually settling in to a life in Michigan, my mom has traveled to every place I've lived to visit and support me. Many people say I'm turning into her, and I couldn't be more honored.
In the summer of 2015, my husband, Mom, and Dad took our first international trip together, to Prague, Vienna, and Salzburg. The picture attached is from the Sound of Music tour, which my mom and I spent an afternooon doing together. It is one of our favorite movies, and to share this experience with her was a highlight of the trip, which happened to be the same year that I turned 30 and she turned 60.
In October of that same year, I found out I was pregnant, with her first grandchild. The weekend we were planning to travel to Ohio to visit my family and share the news, I had a miscarriage. I had to call my mom and tell her why we weren't coming home, and without even asking, she drove up to Michigan to be with me. A few months later, I became pregnant again, and in November 2016, I gave birth to my daughter and her first granddaughter, Lucy. When I called her at 8:30 pm on a Wednesday to tell her we were heading to the hospital, she made the drive up to Michigan, arriving early the next morning, just a few short hours before giving birth. To have her here meant the world to me.
I love watching the love she has for Lucy, and this has caused me to reflect on our amazing mother/daughter relationship. This relationship of love, trust, laughter, and wonderful times spent together is what I strive for in a relationship with my daughter. My mother exemplifies the type of mother I want to be, and to have that as an example, I am forever grateful.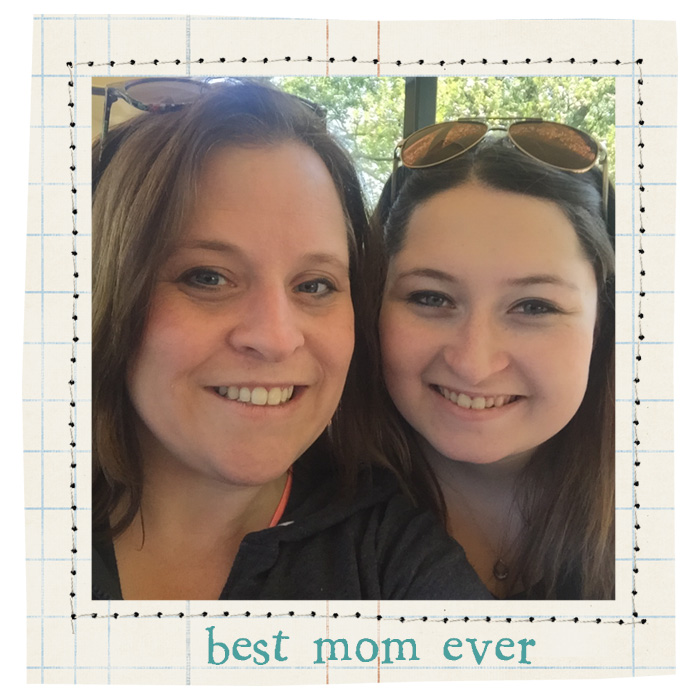 My mom is seriously THE best.  When she found out she was having me she had to give up all of her incredible dreams just to take care of me and I will always love her for that.  Even though she had to change everything for me she's sure that there is nothing she would rather be than just being my mom.  I love her so much she's so caring, funny, and totes adorbs.  She always pushes me to be my best self and show kindness through my actions everyday, I love her for that.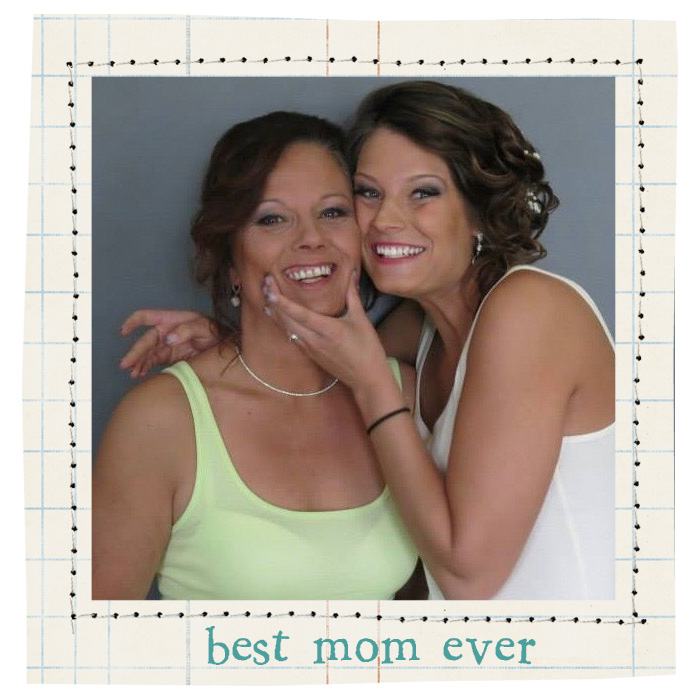 Growing up, my mom made a lot of sacrifices to take care of us. She went without our whole childhood, so that we had the things we needed. She didn't buy herself things, or get her hair done, etc. Now that I am grown, my mom has become my best friend. She lives in Florida now but we talk all of the time, and when we get to see each other it's like no time has passed. She is the only one who can still give me the giggles. She now takes care of my grandpa and has once again put herself on the back burner to ensure he's safe and has company, etc. She is an extremely hard worker, and she cares about others more than herself. I miss her everyday and love her more than she'll know!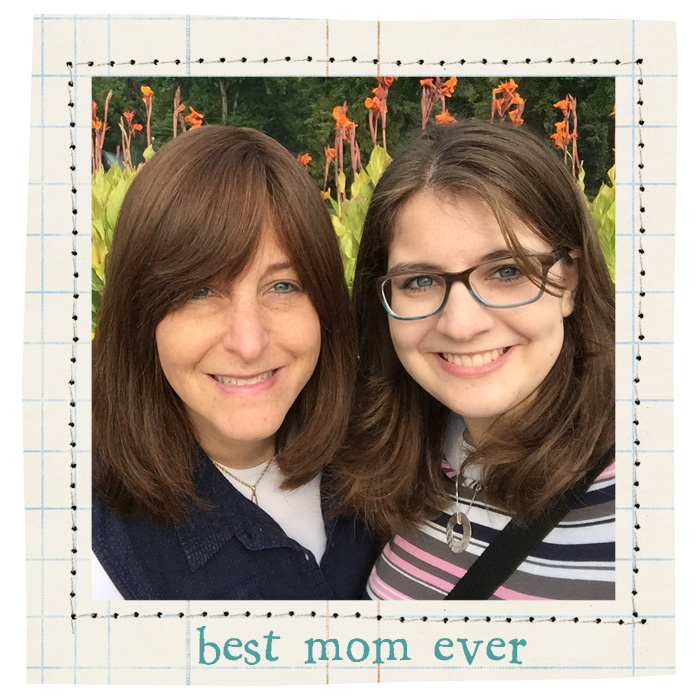 My mom is literally the best mom ever, my whole family attests to it! She helps out each one of us with each of our stuff. One of my brothers has preemie twins, and besides being a great grandma who was really there for them from pregnancy, NICU, and more, when they had to go back to the hospital this week, my mom volunteered to go, even though it meant sleeping on a hard chair and getting dressed in the bathroom for work.
Personally though, when I had my miscarriage late last year and was waiting for my D and C, I started having contractions. Even though it was 2 AM in Michigan and my mom had to get up early for work the next morning, she stayed on the phone with me and taught me the Lamaze breathing and helped me get through that rough patch. I am so grateful to my mom and I know she's been through a lot the past few months. I know this gift card would just make her day, month, and year.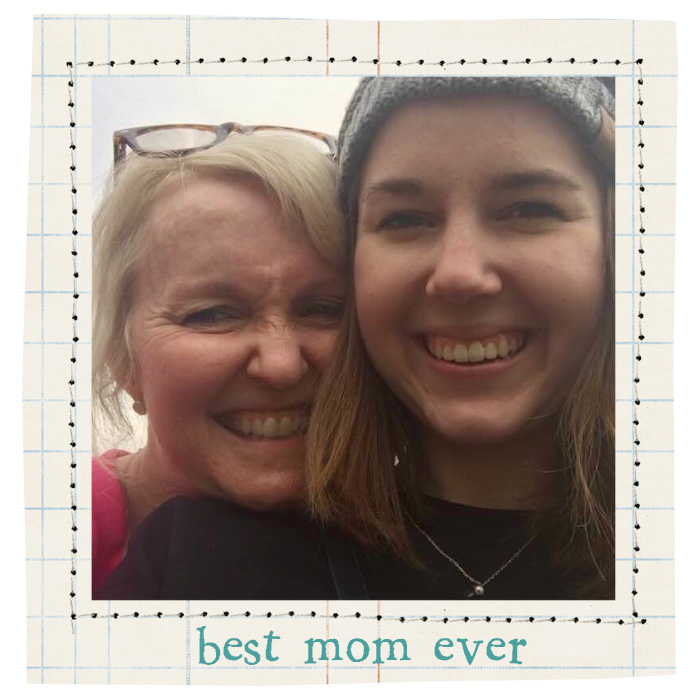 I am a PhD student at the University of Michigan, which is sometimes really hard.  Every day when I walk home from my lab, I call my mom.  She listens to everything I did that day and is always willing to meet me in my success, anxiety, frustration, or any other emotion.  She does this after spending the whole day teaching middle school students.  She does all that while enduring the long-term effects of an extremely severe concussion from the fall of 2013.
Besides answering phone calls, there are a million tiny reasons why my mom is the best mom ever.  She has probably sent me every cat card that has ever been printed.  She likes every photo I'm tagged in.  She literally wears pink every single Wednesday and always humors my own quirkiness.  She gave me a love of libraries and kitchens.  She taught me the privilege of obtaining an education and the value of deepening my faith.  My mom is my favorite person, and I think she's the best mom ever.