caramel apple flower
I sampled this tasty fall treat at a friend's birthday party this weekend & was immediately hooked.  Plus I love that it only has 5 ingredients, is simple to make & looks lovely on a party table.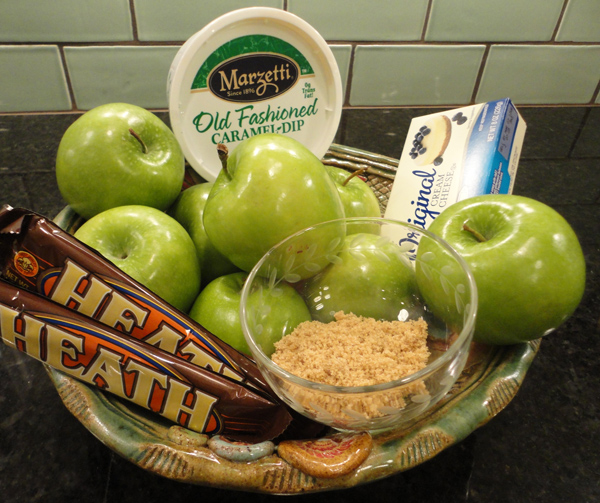 Here's what you'll need…
a tub of apple caramel dip (you won't use it all)
8oz block of cream cheese
2 tablespoons of brown sugar
2-3 Heath bars
4-5 granny smith apples (the tartness pairs well with the dip mix)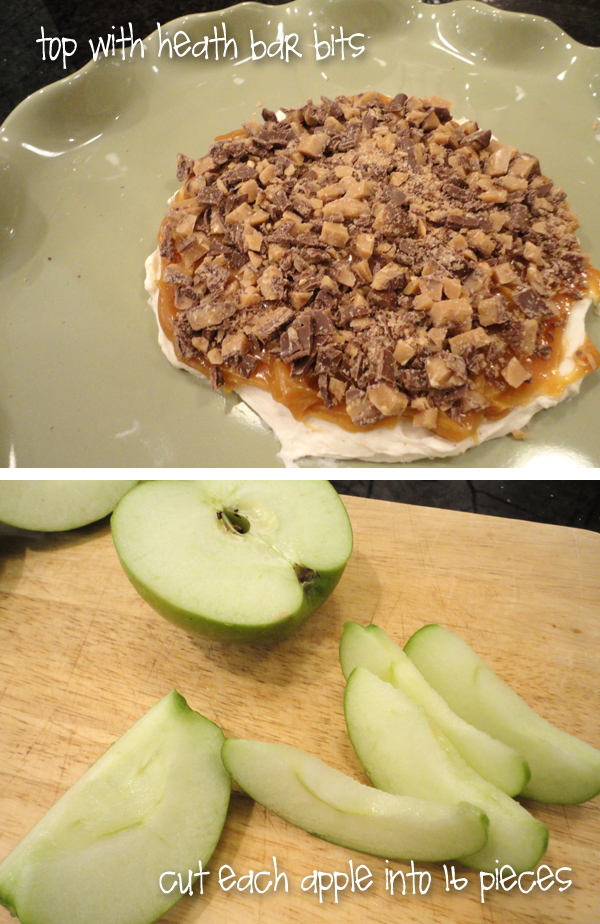 Mix the cream cheese & brown sugar together until fluffy.  Spread in a circle in the middle of a serving plate.  Top with a layer of caramel dip.  Then cover with chopped bits of the Heath candy bars.  Cut the apples into thin slices & place them around the dip.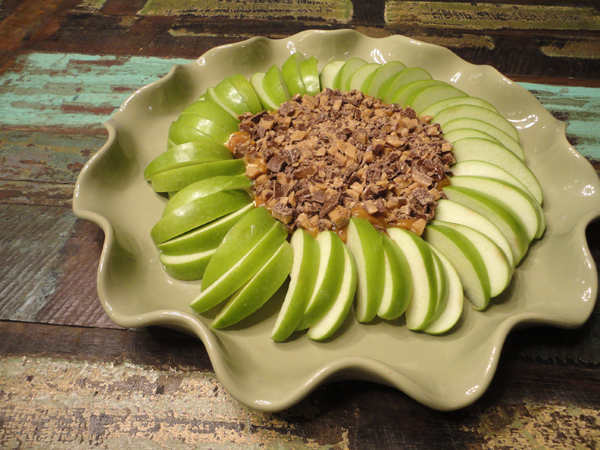 Ta-dah!  A sunflower-esque presentation that looks quite stunning & is super delicious to snack on.
Like simple recipes that look fancy?  We love finding & sharing fun treats. Don't miss out on our future finds… simply sign up to receive these blog posts in your email in box.