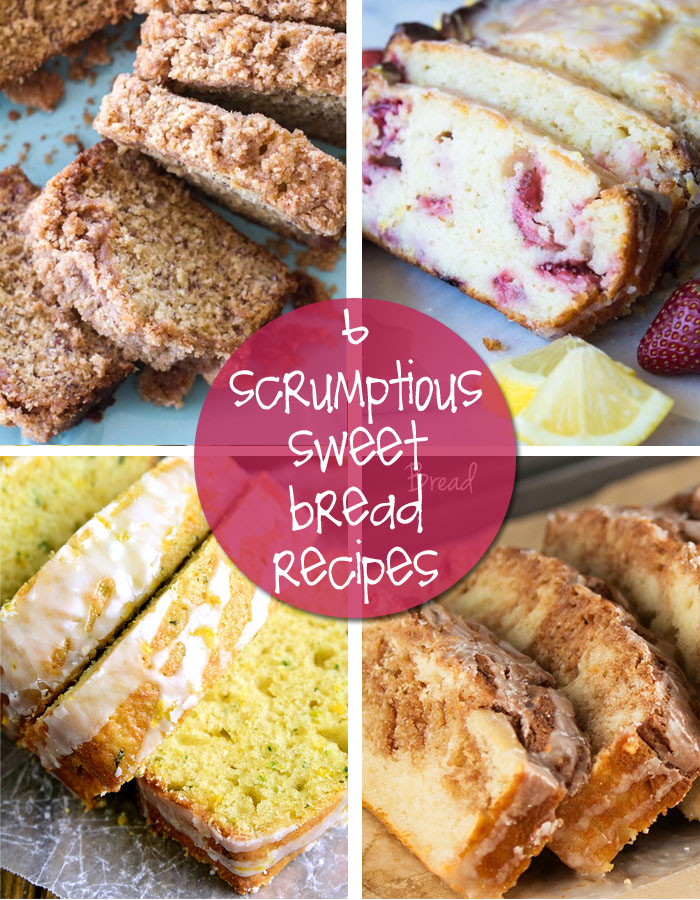 Quick sweet bread loaves are easy to make, easy to freeze and easy to serve with just about any meal. Try our favorite recipes with a twist that you'll want to make over and over!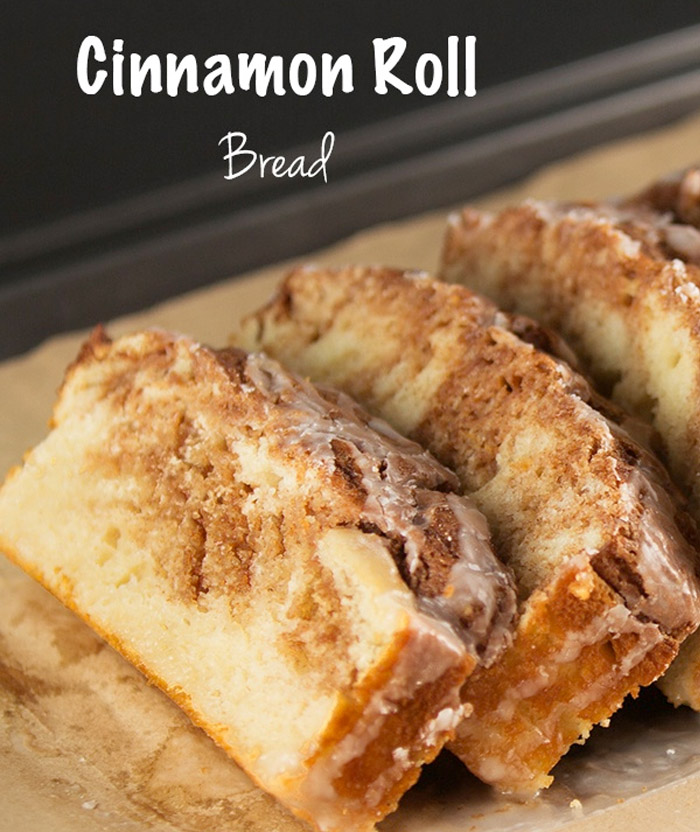 These fast and easy cinnamon rolls that require no yeast. They are quick and easy compared to traditional cinnamon rolls that require a lot of patience while waiting for the dough to rise.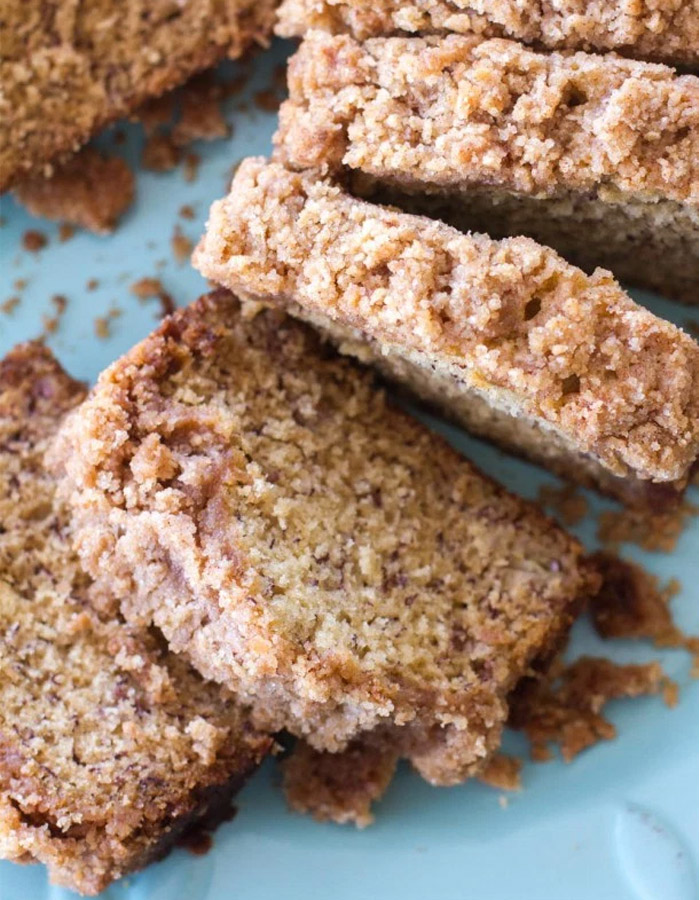 This classic banana bread recipe is topped with a sweet crumb topping making it a cross between a quick bread and coffee cake!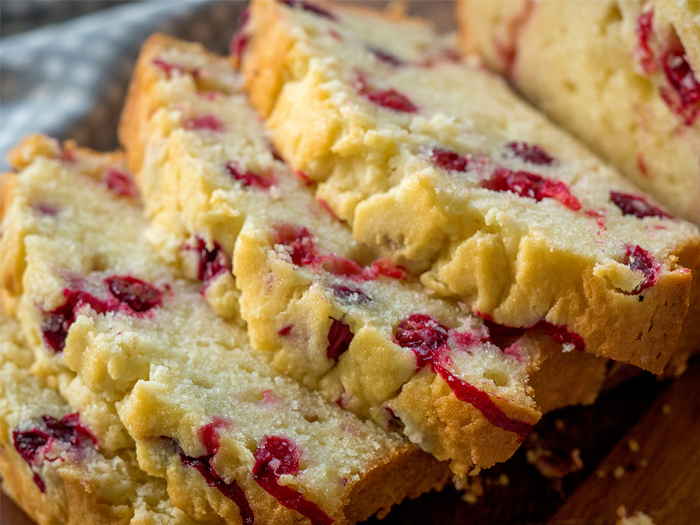 This loaf is perfectly moist, sweet and tart, and is the perfect thing to make when you've got friends or family coming over, or for when you just need a little pick-me-up to start or end your day.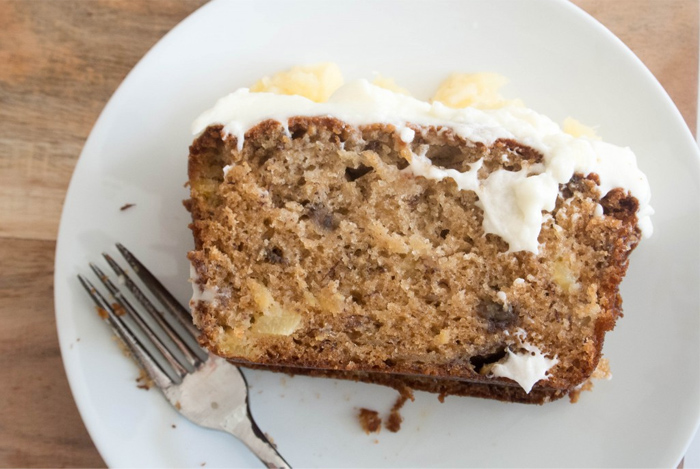 A twist on a Southern classic. How does soft and moist banana bread with a half-cup of crushed pineapple sound? Thought so.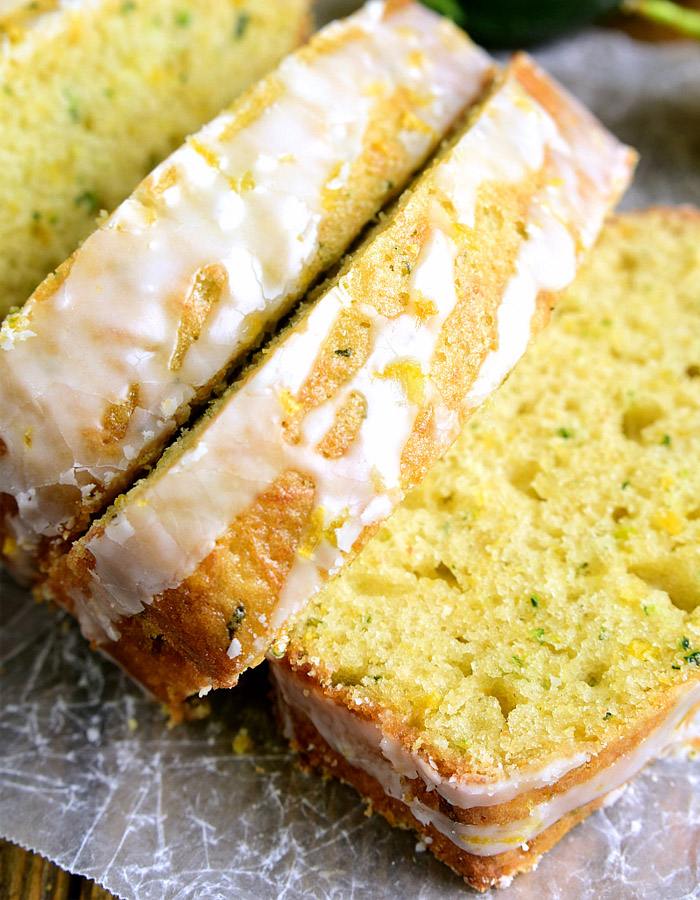 Topped with a sweet lemony glaze, this sweet bread is a great way to sneak in extra veggies and the BEST way to wake up!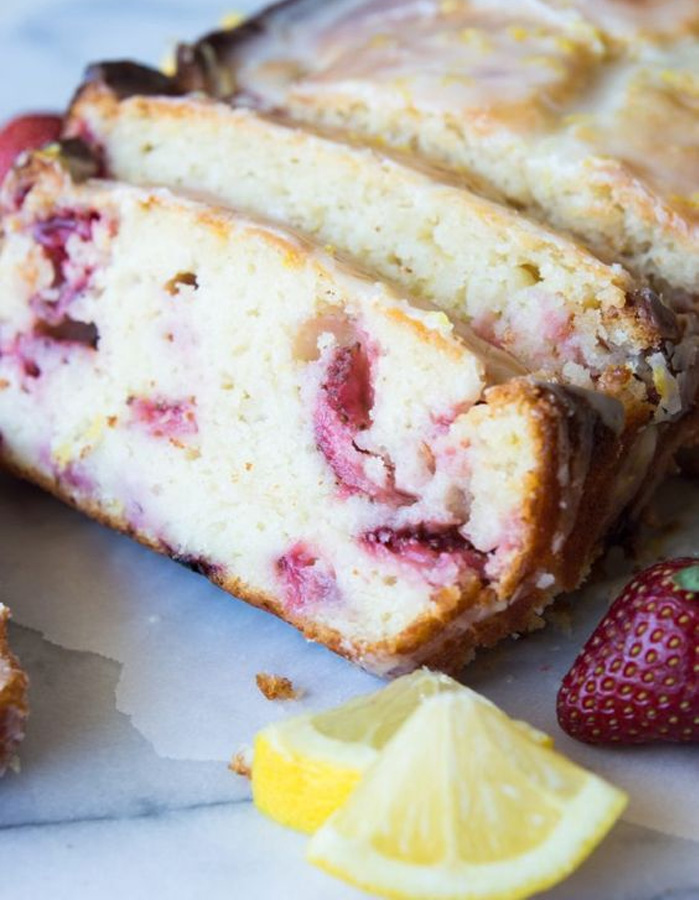 This easy to make loaf cake is loaded with lemon flavor thanks to fresh juice and zest. It will be the highlight of your day!
Don't miss out on our future recipe finds… simply sign up to receive these blog posts in your email in box.
Are flowery shower invites or letterpress wedding announcements starting to fill up your mailbox?  'Tis the season for "I do's" and we've got you covered when it comes to giving a sentimental gift that will stand out from the blenders, pillow cases and stemware.  Shop all wedding HERE.

Your Girlfriend Just Got Engaged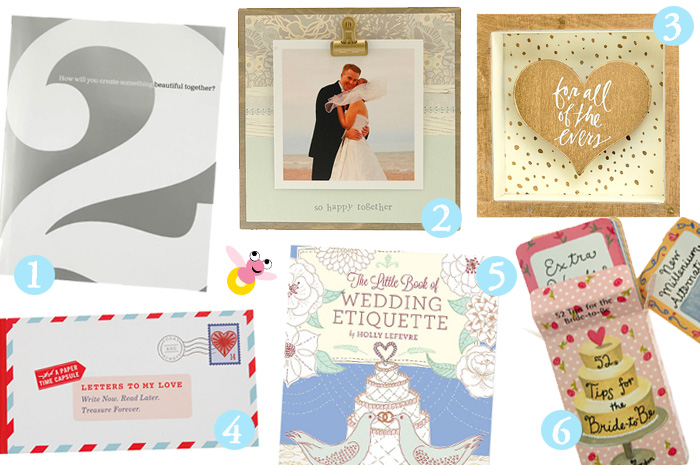 1.  This book is filled with stories, questions, ideas and insights that will bring couple-hood to the next level $15.95

2.  Clip a favorite photo of the happy couple in this handmade frame $14.95

3. Add this sweet shadow box to a gallery wall or bedside table $14.95

4.  Keep the romance alive by sealing love letters to be read at future anniversaries 14.95

5.  Brush up on your wedding etiquette $9.95

6.  Get the bride off to a great start with 52 fabulous tips $6.95

Fun and Festive Wedding Shower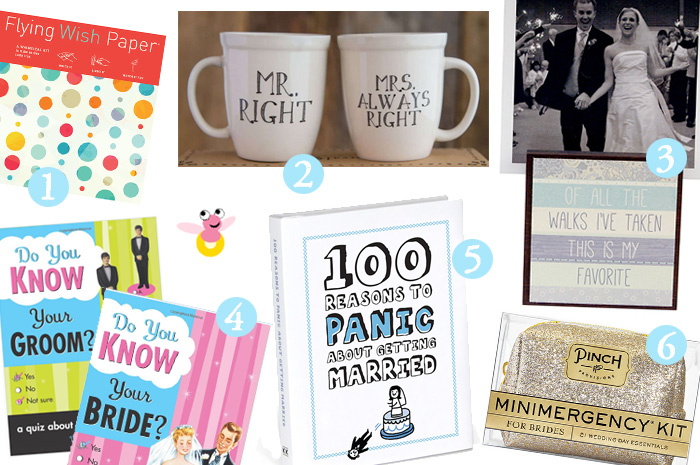 1.  Create a magical moment to remember at the wedding shower with flying wish paper $11.95

2.  Might as well let the new Mr. know this is usually how it goes with these funny mugs $27.95

3. Capture a cute photo of the couple and showcase it in this handmade photo block $13.95

4.  Put the couple to the test with these entertaining quiz books $5.95 each

5. You'll laugh and sigh when you ready this humorous & heartfelt book $10.95

6.  Take some stress away from the day with this handy little emergency kit for the brides $16.95

Gifts They Will Remember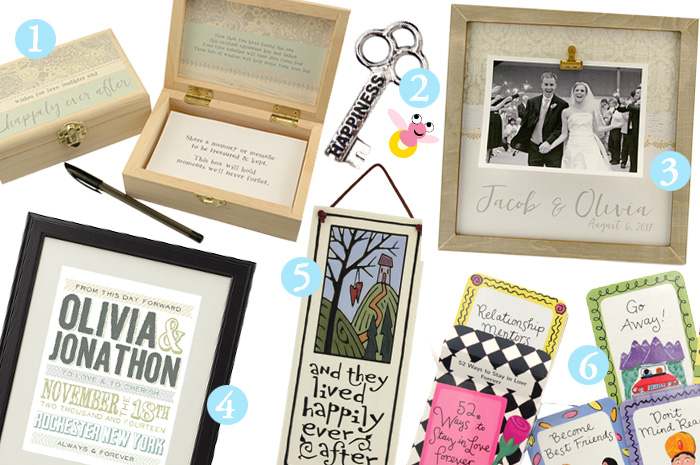 1.  Once filled with wisdom and wishes, this beautiful box will become a family treasure $29.95

2.  Include this key in a card and share a few of your tips on creating a happy marriage $2.50

3.  A stylish personalized handmade frame that is waiting to showcase a moment from their special day $38.50

4.  Commemorate one of your most special days with a modern typography print $24.95

5.  A happy sentiment to hang in their new home $27.95

5.  Include this key in a card and share a few of your tips on creating a happy marriage $2.50

6. Crack open this deck to find 52 terrific tips on keeping relationships alive and well  $6.95

Surprise Your Soon-to-be-Spouse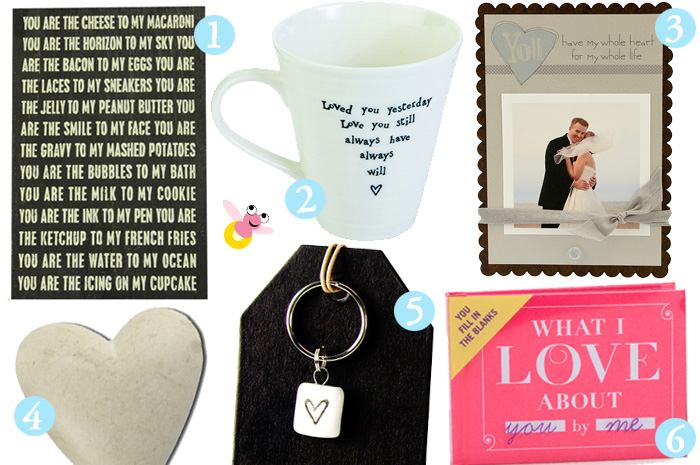 1.  Write a sweet note on the back of this wooden postcard to be given right before the big day $4.95

2.  A most wonderful saying to wake up to every morning before and after the wedding $18.95

3.  Surprise your spouse by framing one of your favorite photos in this handmade heartfelt frame $15.95

4.  Give your mate this hand carved heart with a note saying, "It's all your yours" $6.95

5.  Attach a special key to this porcelain heart ring with a note saying "Only you have the key" $5.95

6. This small book packs a BIG punch when filled with sweet and funny comments from you $10.95

Do you like unique finds that bring big smiles?  Simply sign up to receive these blog posts in your email and you'll be in the loop & get our latest scoop.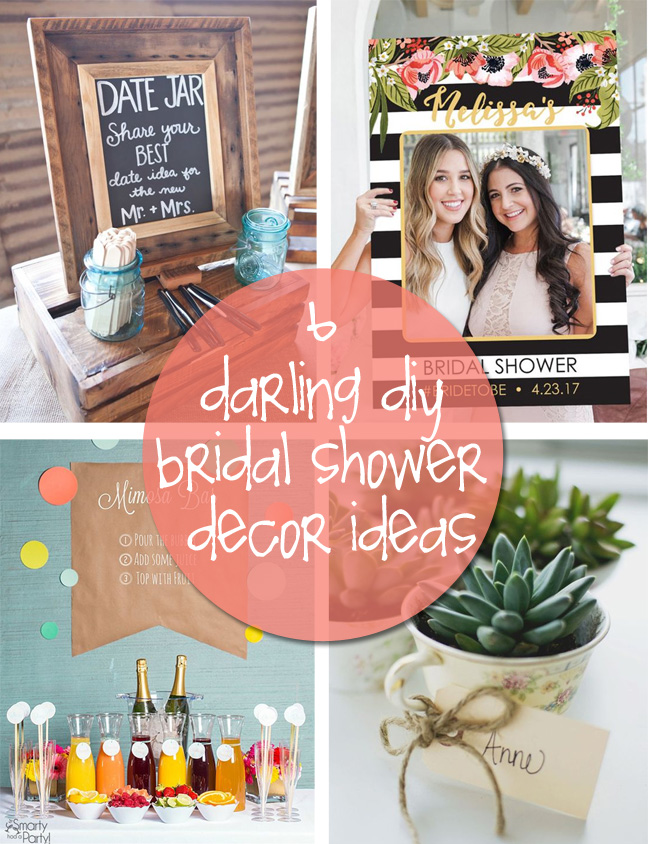 A wedding shower can and should be fun — after all, it's an excuse to gather with friends, throw a party, and celebrate the soon-to-be newlyweds. If you're hosting a wedding shower and need some creative and personalized ideas, read on for our top picks.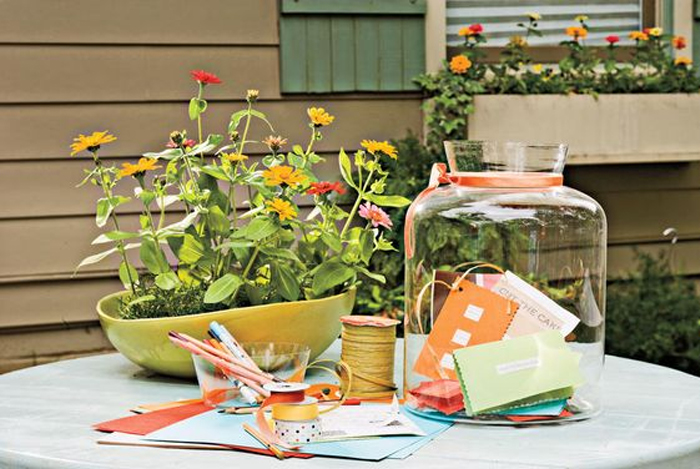 Let party-goer's fill a memory jar instead of signing a guest book to leave special notes for the bride and groom.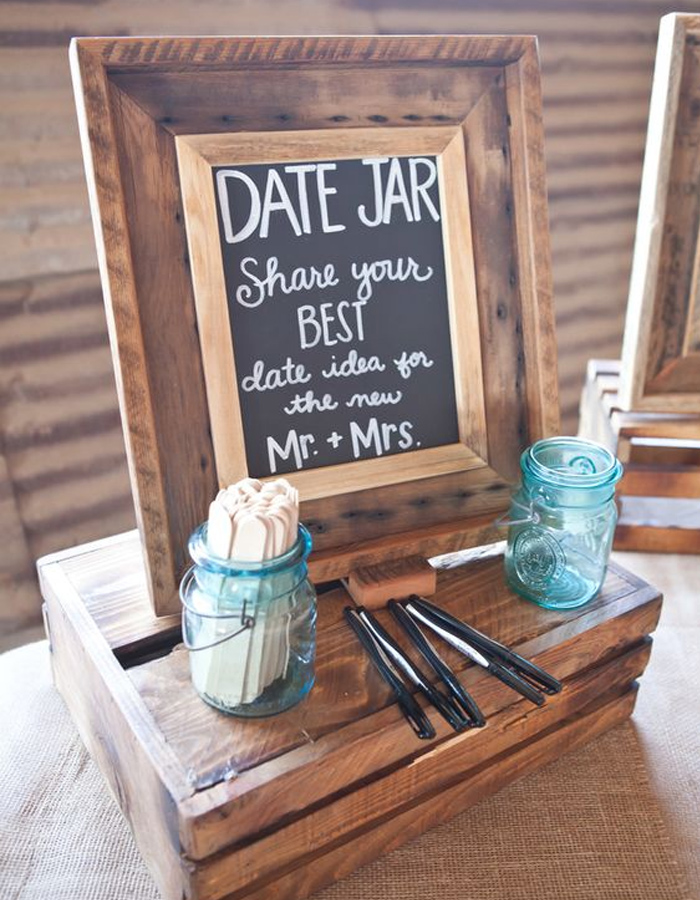 Give the bride- and groom-to-be some newlywed date night ideas. Simply fill a Mason jar with popsicle sticks, display a sign, and let guests do the rest!
These little DIY tea cup planter succulents are the perfect party favor.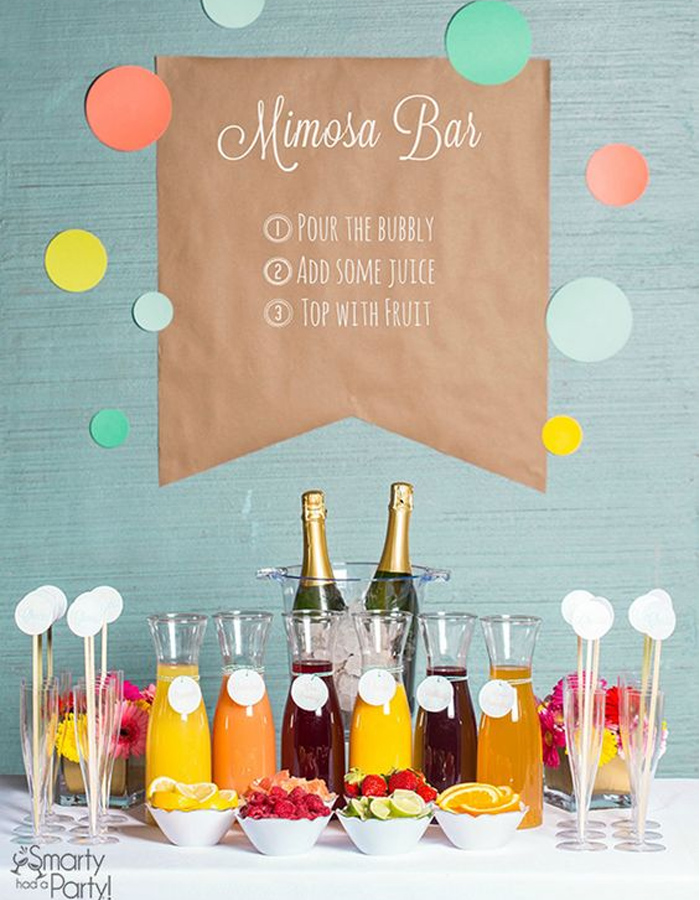 If you're hosting a wedding shower, a mimosa bar that is overflowing with sweetness and color will make a great refreshment station!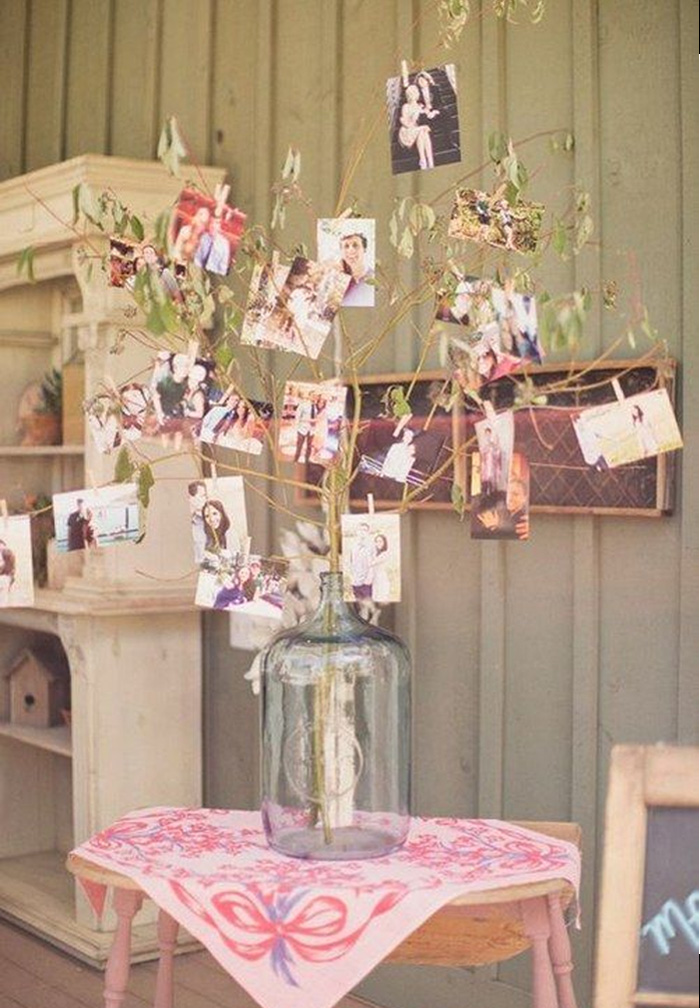 For a more rustic, romantic theme, display photos of the couple-to-be…low in cost, easy, and pretty!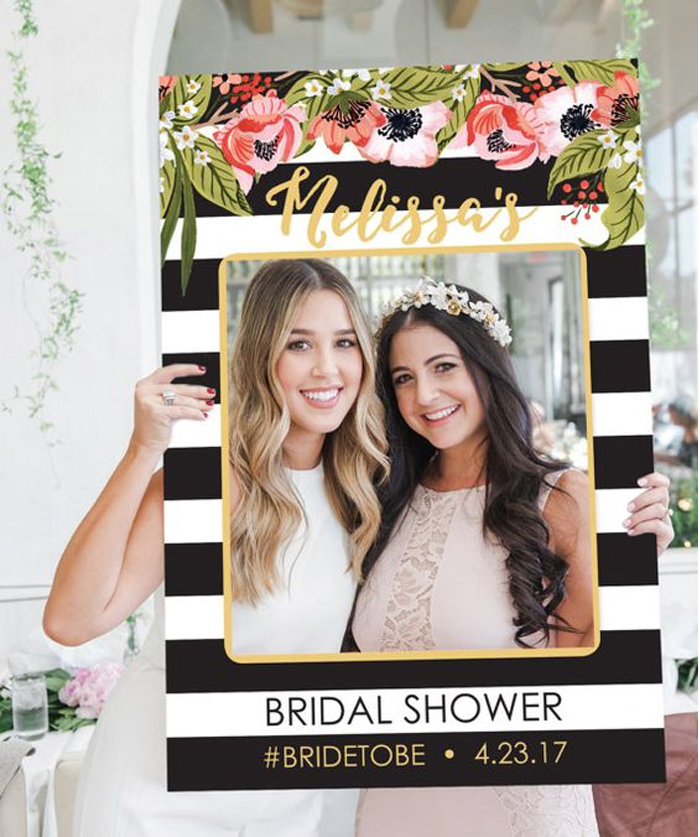 Great addition to any bridal shower, so cute and fun! Everyone will enjoy taking pictures with the cutest frame!
Like to make days brighter for your friends and family?   …sign up to receive these blog posts in your email in box.
Make everyday Earth Day with some of these finds that are kind to our pretty planet.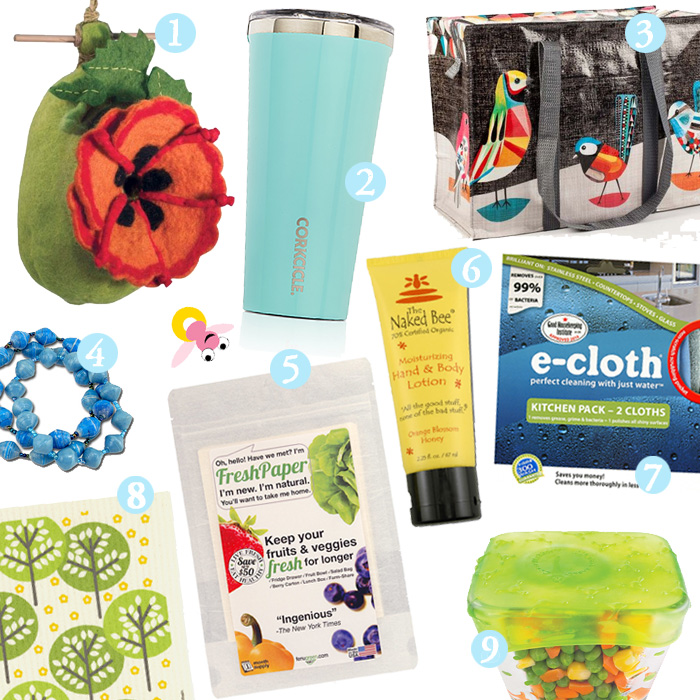 1.  The birds will flock to this fabulous felted wool birdhouse which is naturally water repellant.  Each one is handmade with sustainable harvested materials in a fair trade environment $29.95

2.  Reduce waste by toting your favorite hot or cold beverage around in this gorgeous glossy tumbler $24.95

3.  Tote your goods around in this cute zippered birdy bag created from 95% post consumer recycled material (also fits perfectly under an airplane seat!) $16.95

4.  Fashion that is fair trade and up-cycled is always in style in our books $5.95

5.  Reduce wasted produce with this magical all natural fresh paper $9.95

6.  Your skin and nose will thank you for using this amazing smelling organic lotion $10.95

7.  This magical cloth designed in Europe removes 99% of bacteria just using water! $21.95

8.  Reduce your use of paper towel with this super absorbant all natural swedish dish cloth $6.95

9.  Skip the pesky plastic wrap on top of your leftovers with these clever cover blubbers $3.95+  

Shop all Earth Friendly Finds HERE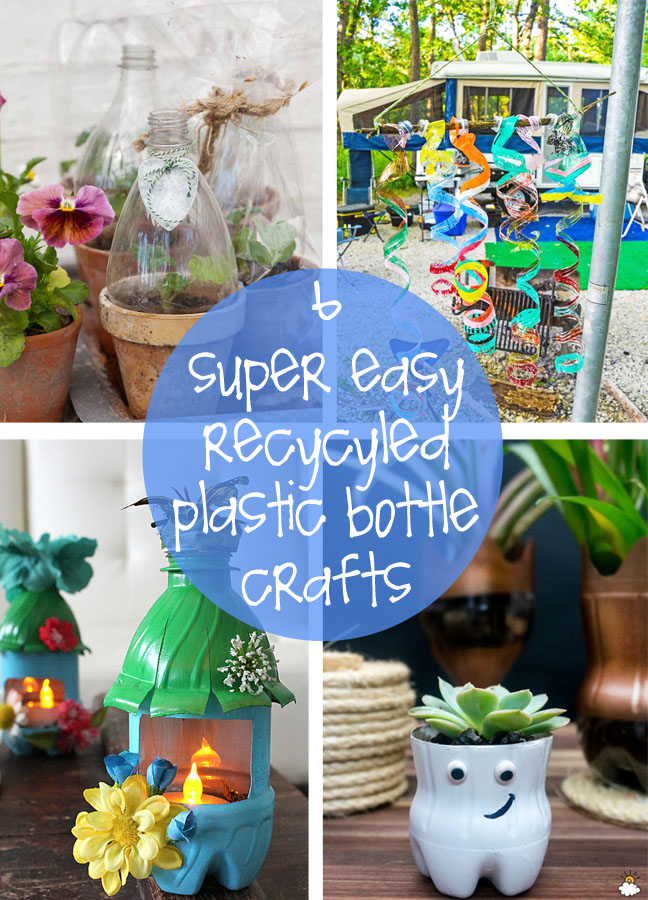 DIY recycling projects are always cool, especially when you can turn your trash into something new and useful. Check out these 6 cute crafts, so cute it's hard to believe that they're made out of an empty plastic water bottles.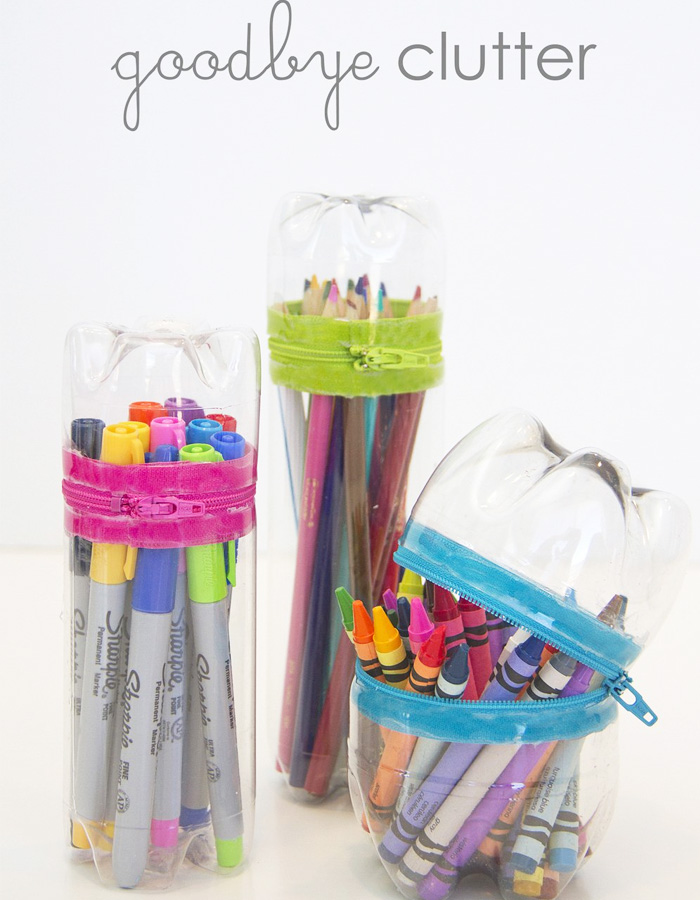 Organize your kids art table by making these cute zipper containers to store art supplies.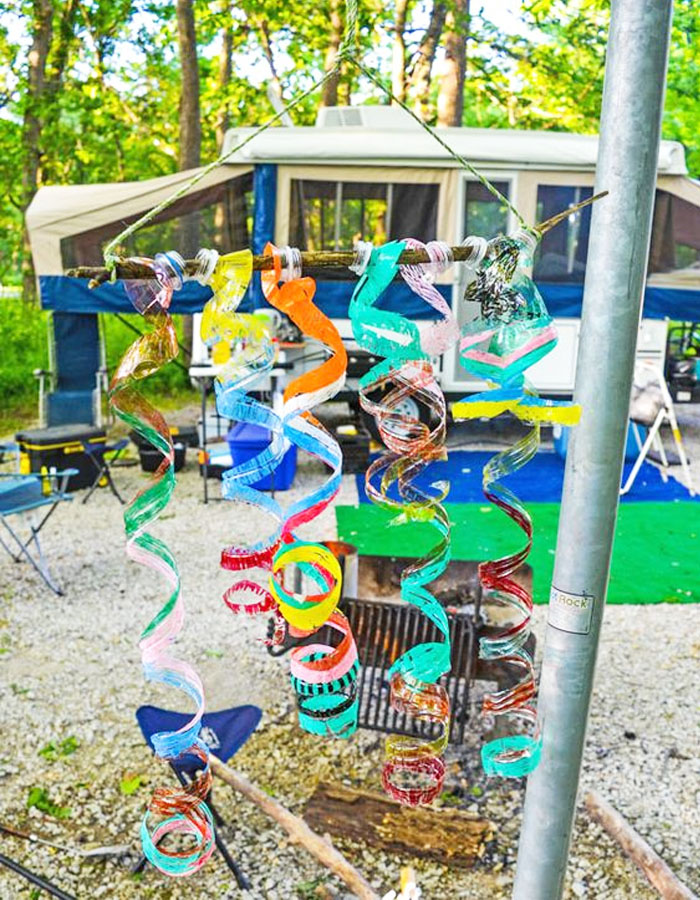 Decorate your campsite by hanging these colorful wind spirals made from water bottles.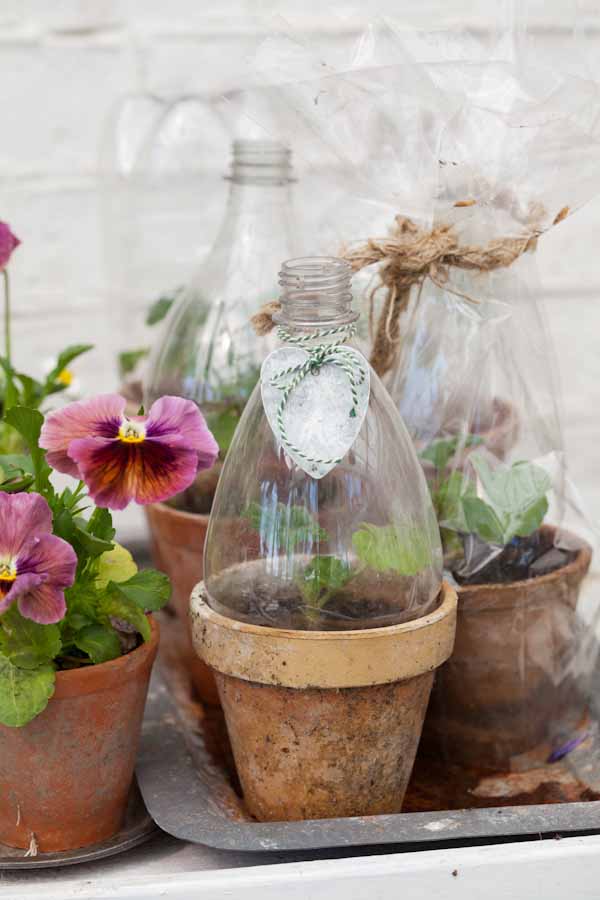 Keep it pretty – cut off the tops of empty bottles and make small greenhouses for your seedlings or cuttings.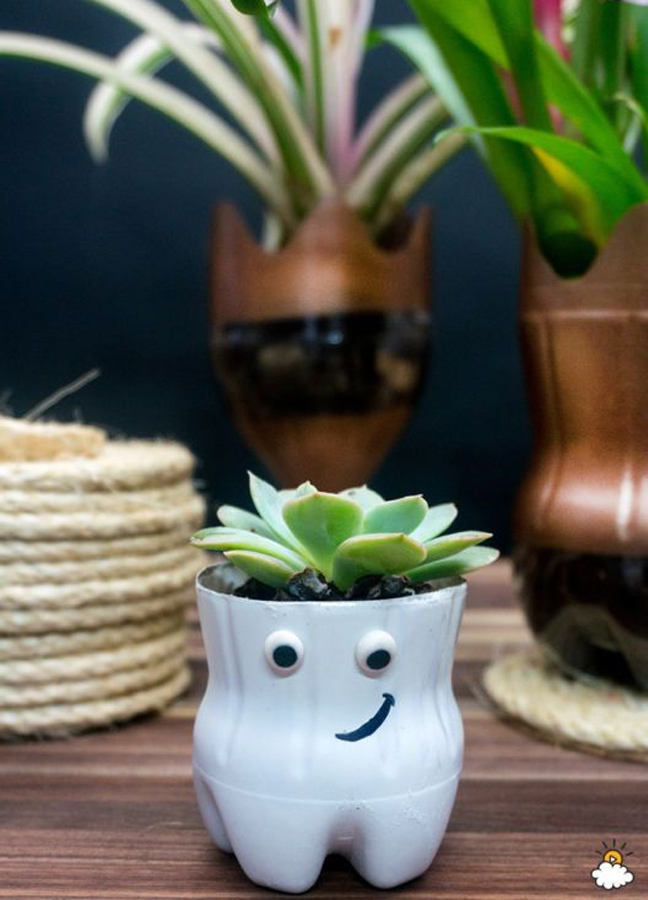 Upcycle old coke bottles and turn them into cute flower pots.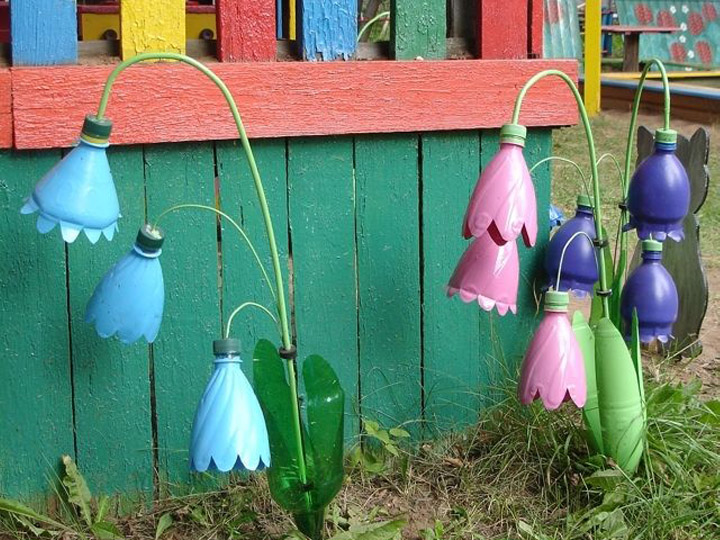 One of our favorites has to be these big, beautiful, colorful flowers made from 2-liter pop bottles.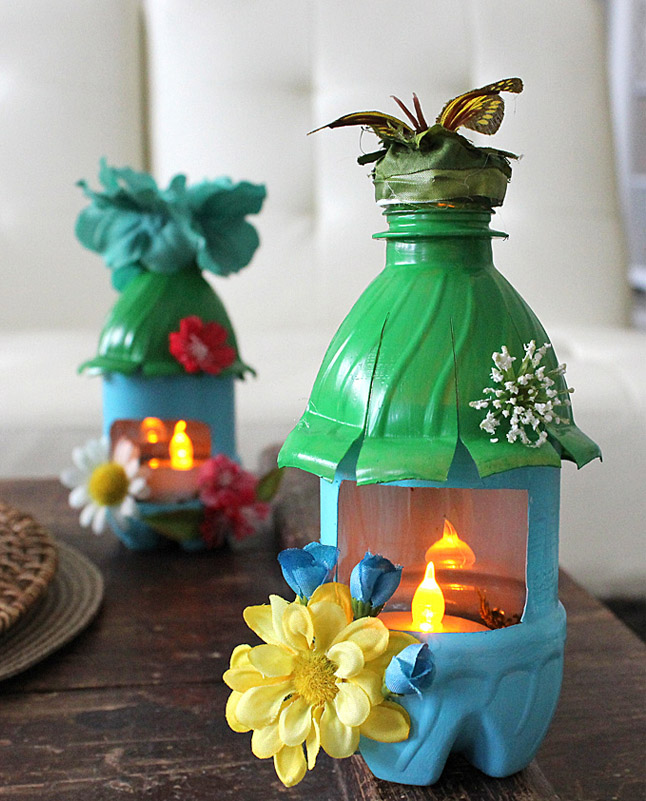 Make these sweet fairy house night lights that you can use anywhere in your home, including a child's room or a nursery.

Don't miss out on our future crafty projects… simply sign up to receive these blog posts in your email in box.
Make your Easter Basket eggstra special with one of these fabulous finds…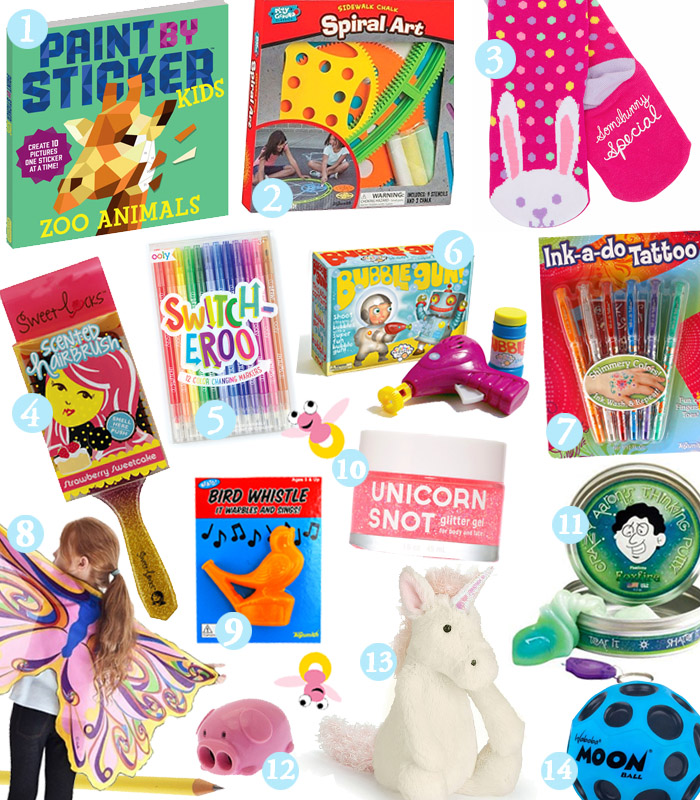 1.  What happens when you mix paint by numbers and mosaics?  Paint by sticker! $9.95

2.  Take your sidewalk art to the next level with this super cool giant spirograph kit $13.95

3.  Let your loved ones know they are somebunny special with these cute socks $6.95

4.  Brushing your hair has never been so fun with this sweet scented hair brush $12.95

5.  Pair these magical markers with a coloring book for a fun Easter activity $8.95

6.  Bursts of bubbles always bring big smiles  $7.95

7.  Get in the spring spirit by doodling flower tattoos $5.95

8.  Fly away to fairyland with these wonderful wings $18.95

9.  Join nature's song with this classic bird warbler $1.25 

10.  A little extra sparkle is always a good idea $9.95

11.  This too cool putty is way cooler than the traditional kind you find in eggs $15.95

12.  This silly pig specializes in making pencils sharp $5.95

13.  Did you get the memo?  Unicorns are the new bunnies $21.95

14.  Include this cool ball for an out-of-this-world Easter basket $9.95

Shop all Easter Finds HERE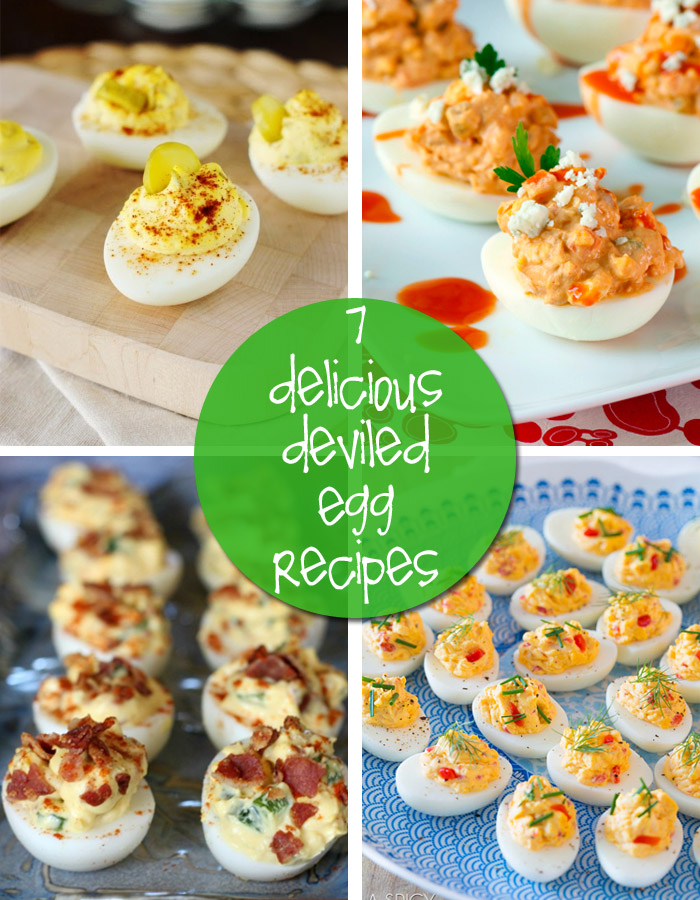 Deviled egg recipes are a staple for any Spring or Easter get-together. Update this classic with these new flavor ideas for you to "crack" in to!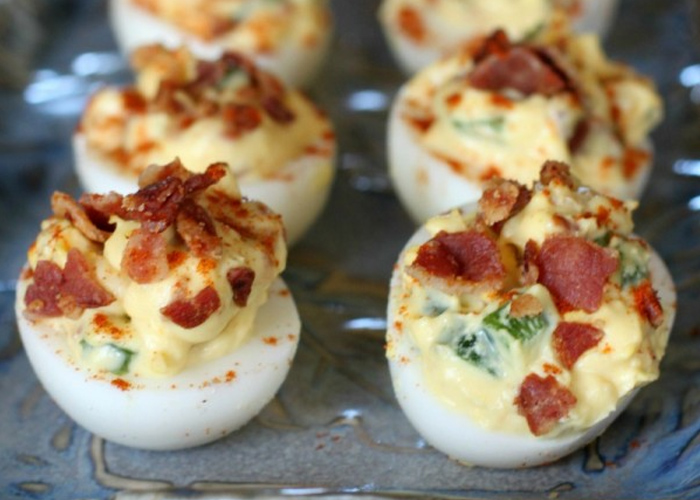 Bacon Jalapeno Deviled Eggs are delicious and add a kick to your meal!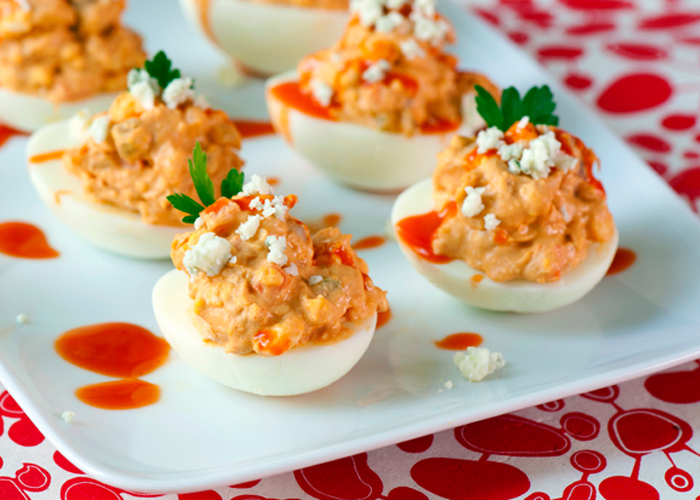 Try this super easy, yummy Buffalo Wing-style twist on everyone's favorite appetizer.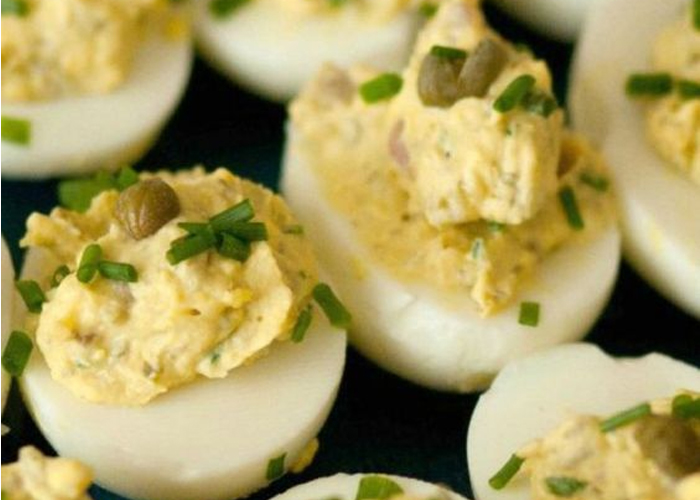 Caper Lemon Deviled Eggs are a tasty appetizer that will WOW your guests!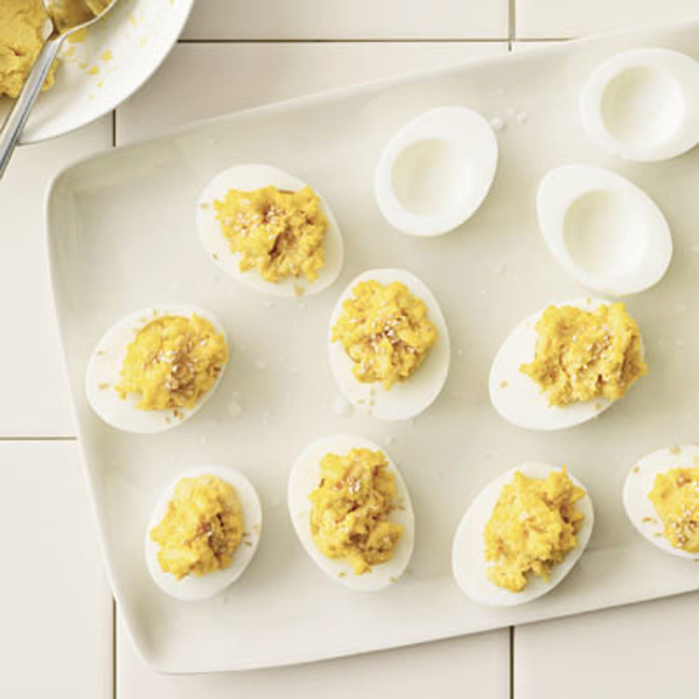 Add hummus to this recipe for added protein and savory flavor.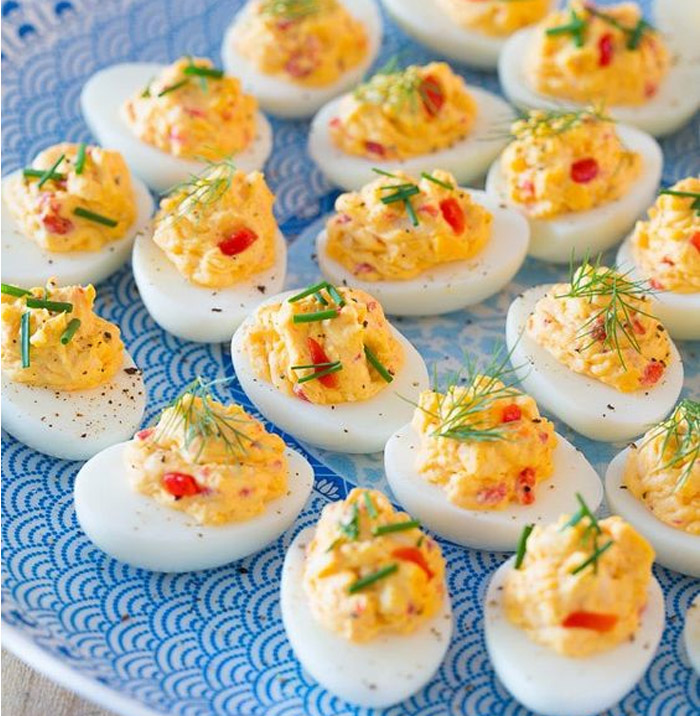 Creamy and zesty Pimento Cheese Deviled Eggs are hard going to be hard to resist. They offer the yummy qualities of both classic deviled eggs and pimento cheese in one perfect bite!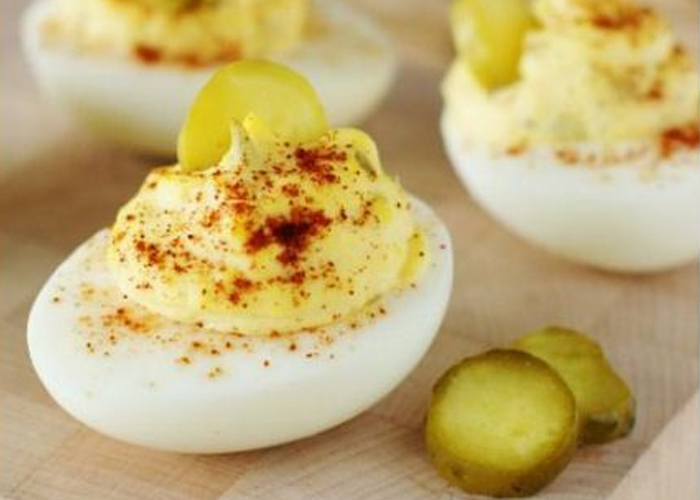 Classic Southern Deviled Eggs are always a favorite…serve them at your next party, your guests will never leave!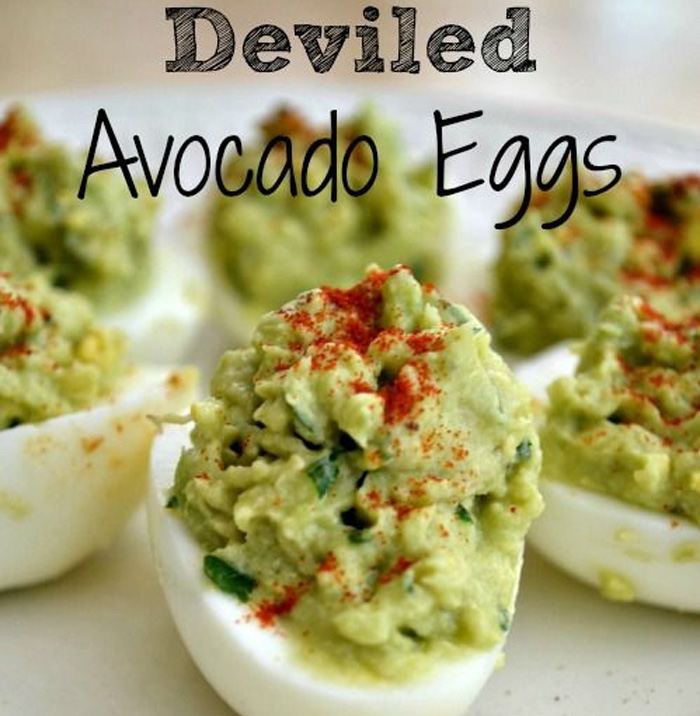 Here's an amazing healthy version to the classic…these Avocado Deviled Eggs have no mayo!

Don't miss out on our future recipe finds… simply sign up to receive these blog posts in your email in box.

by Sophie Boudreau

There's nothing better than a day of shopping with loved ones. Whether you're perusing your local boutiques in search of that perfect gift or simply browsing with no particular item in mind, every shopping fanatic knows the exciting feeling of stepping into a favorite store. There's one beautiful shop here in the Great Lakes State that will simply delight you with its design, selection, and service — and it might just become your new favorite shopping destination.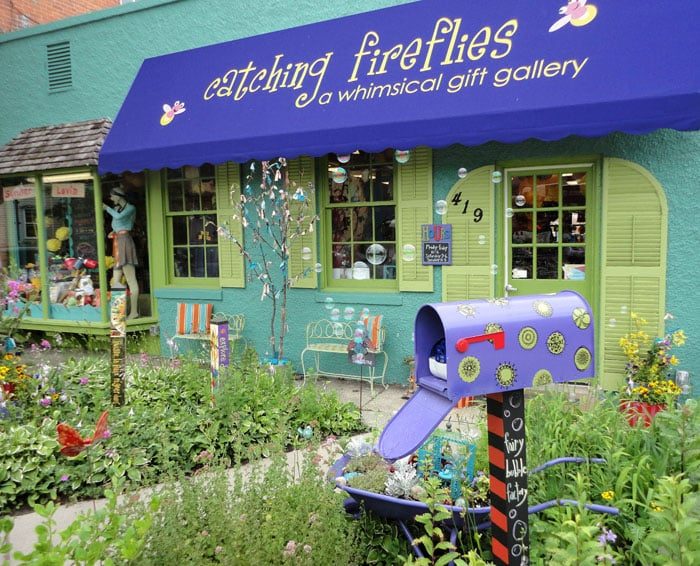 Catching Fireflies is located at 419 Detroit Street in the Kerrytown neighborhood of Ann Arbor. It also houses locations in the towns of Berkley and Rochester.
If you're searching for a gift, specialty item, or one-of-a-kind piece for your home, Catching Fireflies is just about as perfect as it gets.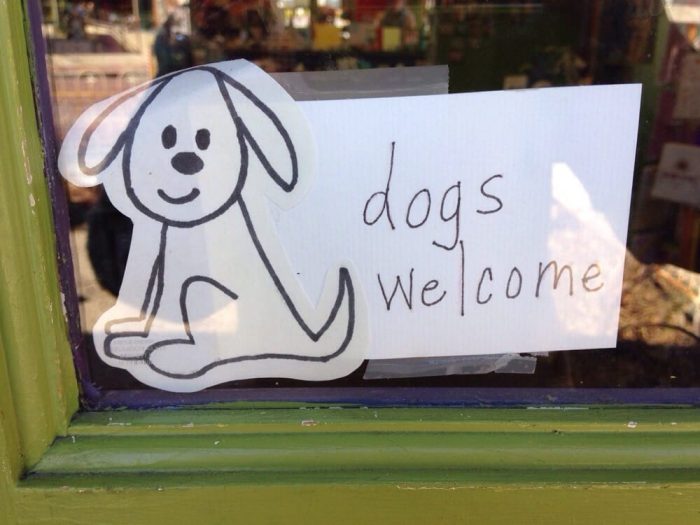 Upon entering, you'll find yourself delightfully overwhelmed by the variety of products that await. Catching Fireflies is stocked to the brim with gifts, toys, decorative items, and everything in between.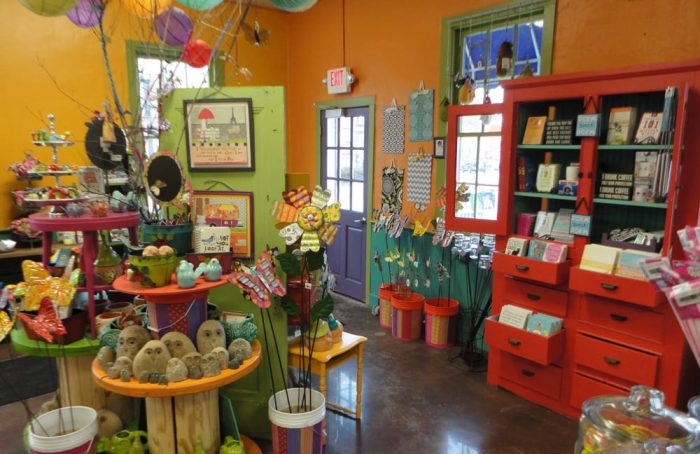 Peruse a wide selection of journals, clothing, jewelry, and more. Whether you're shopping for yourself or a loved one, you'll certainly find what you're looking for.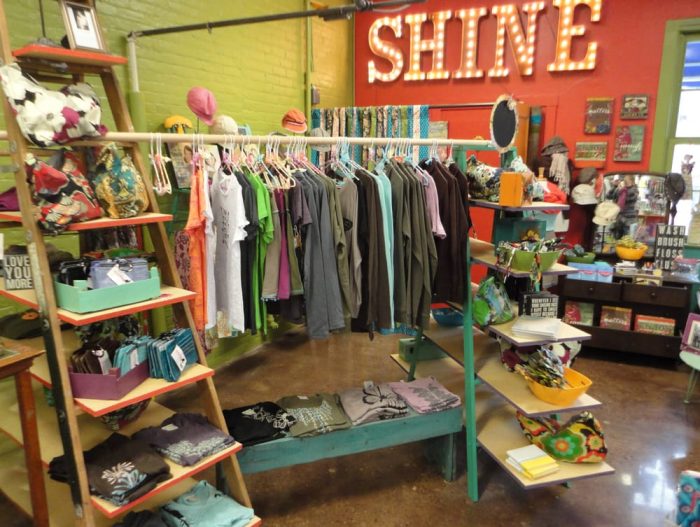 Need some new artwork for your walls? Catching Fireflies has you covered. From the humorous to the heartwarming, there's a decorative piece for every taste.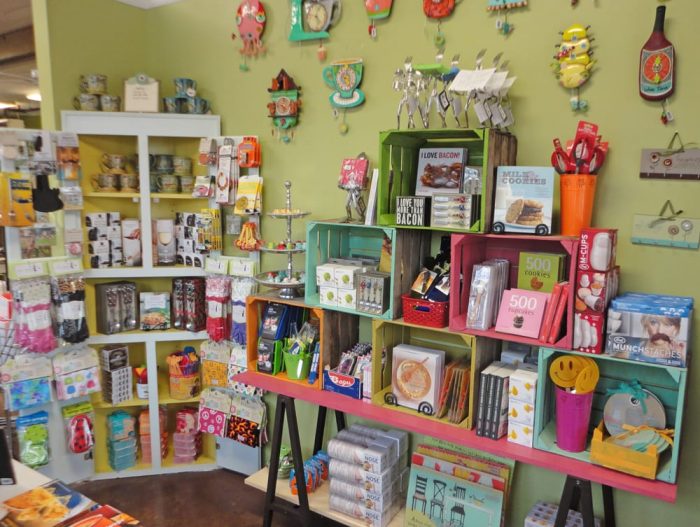 Grab a mug, hand-painted bowl, or bottle of wine to add a little spice to your kitchen. No matter how many times you've visited, there's always something new to see at this one-of-a-kind boutique.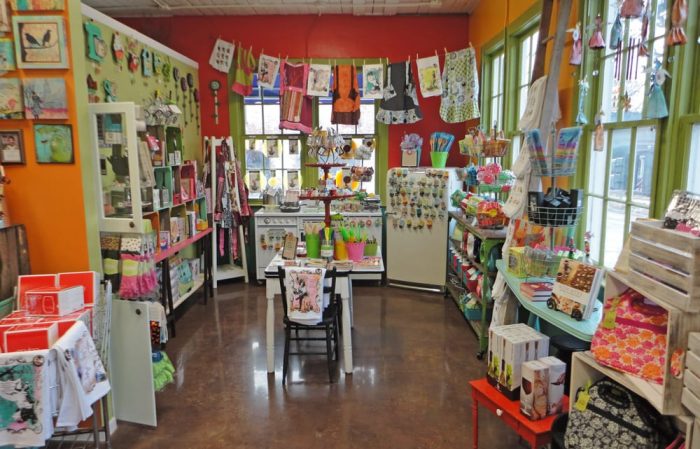 Younger shoppers will be delighted by the kids' section at Catching Fireflies, which offers unique toys, fun books, and all sorts of stuffed animals.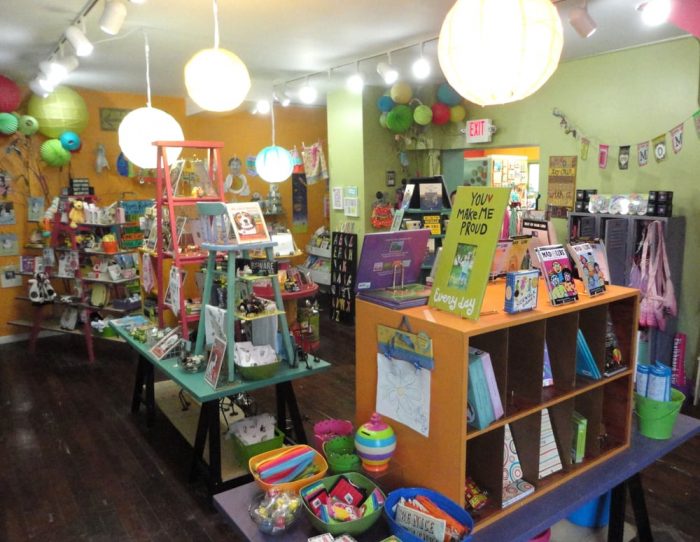 Of course, we simply have to mention the friendly staff at this beloved locale. The store's eager employees are always ready to help, and they'll do it with a smile.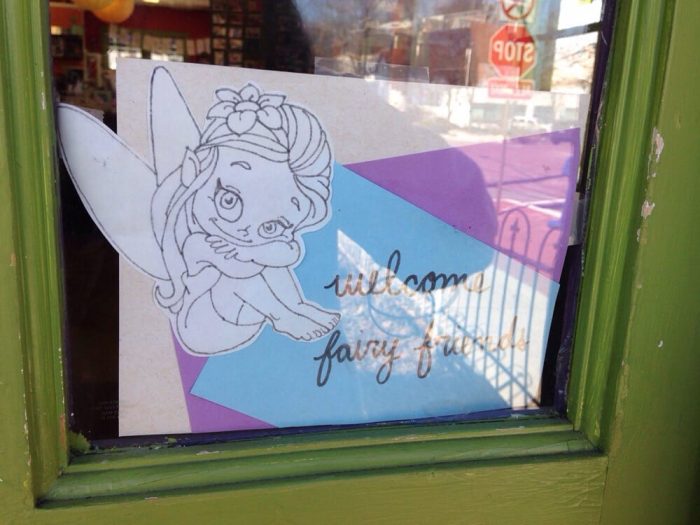 Whether you're a shopper on a mission or an interested explorer just looking to browse, one thing is for sure: Catching Fireflies will keep you coming back time and time again.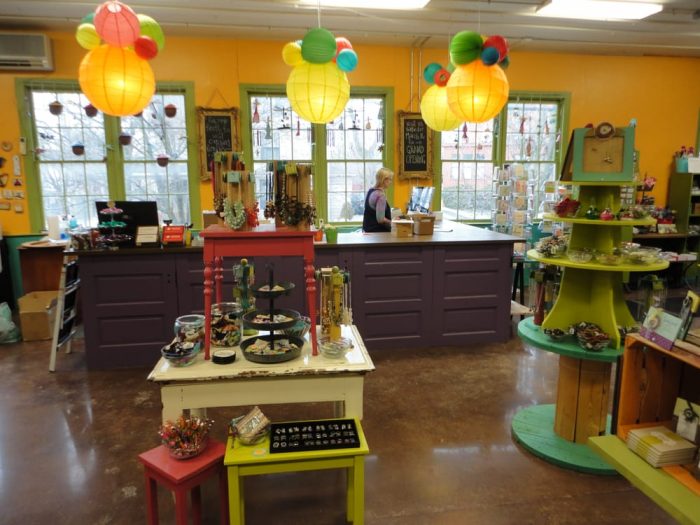 For more information about Catching Fireflies or to browse their online inventory, click here.
With April Fool's Day just around the corner we couldn't resist sharing a few sweet and silly surprises you could give someone who needs a smile.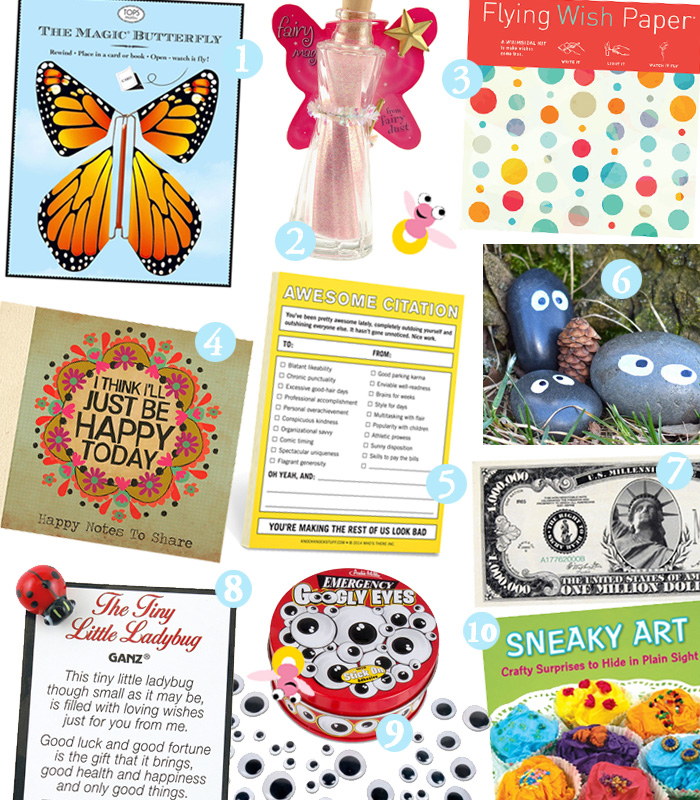 1.  Place this pretty butterfly in a book or card and watch the surprise on the recipient's face when it flutters away $6.95

2. Who couldn't use a good sprinkle of fairy dust every now and then? $8.95

3.  Write down your wish and light it on fire to see this magical paper fly to the sky $10.95

4.  Leave a lovely note for someone to find from this happy book $11.95

5.  Does someone you know need to receive a citation of awesomeness? $4.95

6.  Leave a little surprise for a stranger to find with one of these super cute silly stones $2

7.  Ever need to tell someone "Thanks a million"?  Now you can with this fabulous faux bill $.95

8. Tuck a little luck in someone's lunch bag, backpack or pocket with this lovely ladybug $2.00

9.  Make any item come to life simply by sticking on some silly googly eyes … like everything in your refrigerator!  $8.95 

10.  This book is packed with loads of simple creative ideas that will delight and surprise strangers $12.99

Do you like unique finds that bring big smiles?  Simply sign up to receive these blog posts in your email and you'll be in the loop & get our latest scoop.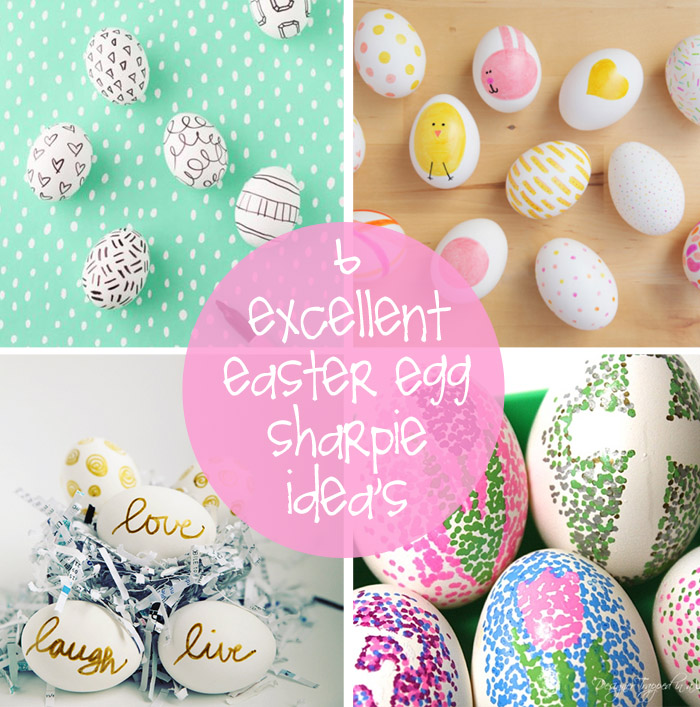 What a fun way to decorate Easter eggs – with a Sharpie marker! There are bold, to thin tips in Sharpies nowadays and you can easily use the variety of colors as well. Check out some fun, yet easy ways to decorate your eggs this year…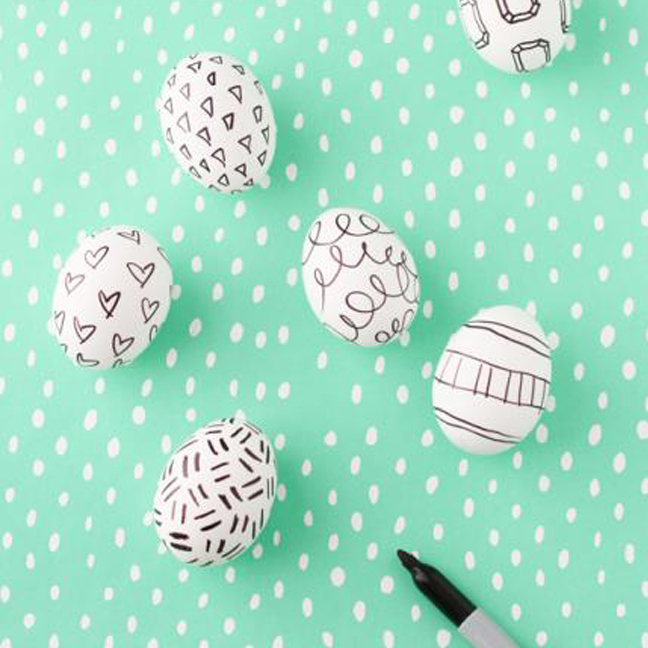 Create random designs and little doodles – gems, triangles, hash marks, lines, and curly q's.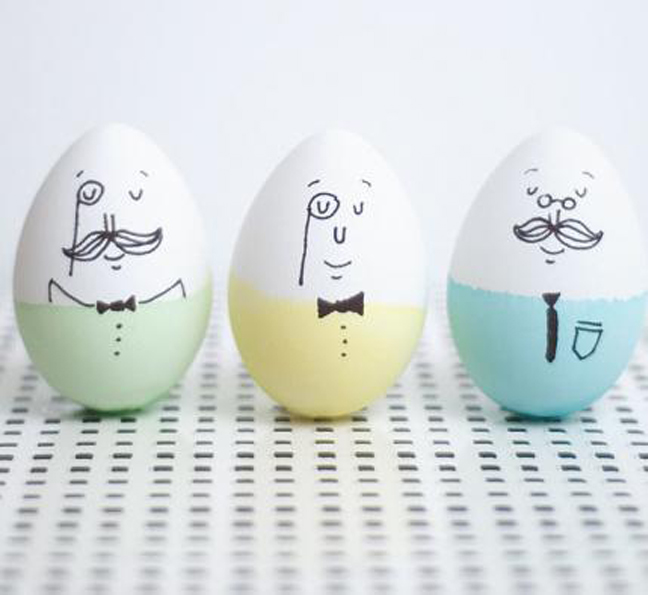 Make your own retro style Easter eggs featuring everyone's nursery rhyme favorite.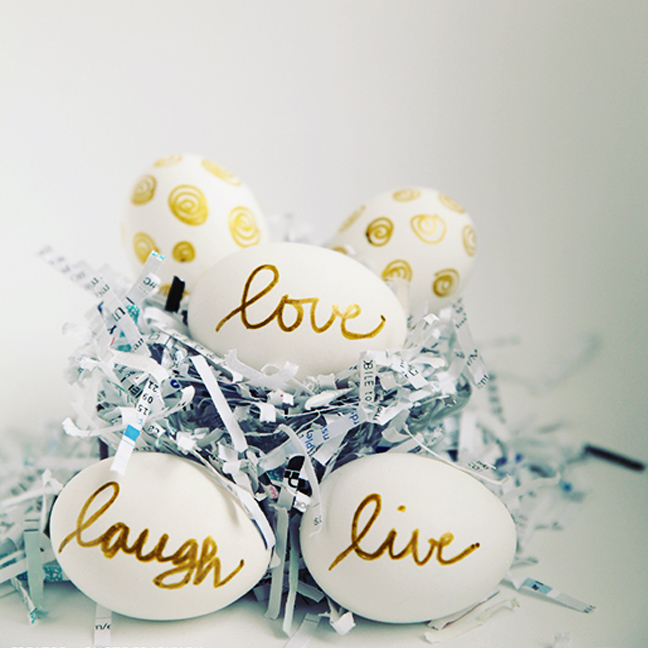 Try these simple designs with some of your favorite words and this super cute way to display them in a bird's nest made from random shredded papers.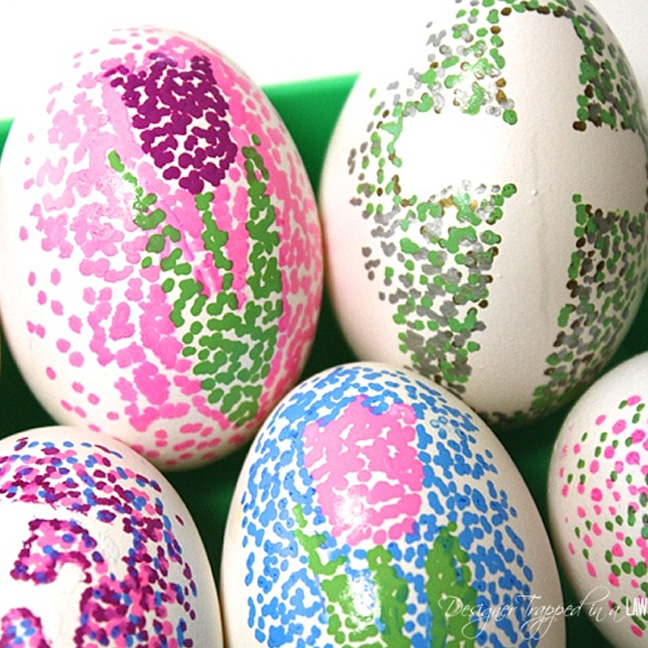 Anyone can create these cute dotted Easter eggs by using craft stickers to create designs around.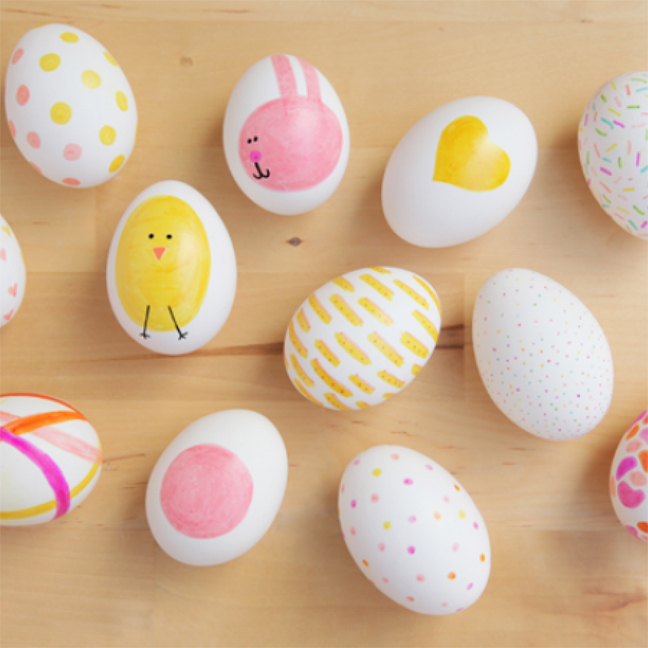 Choose all different colors and marker sizes and let your imagination go wild! Simple enough for the little one's too!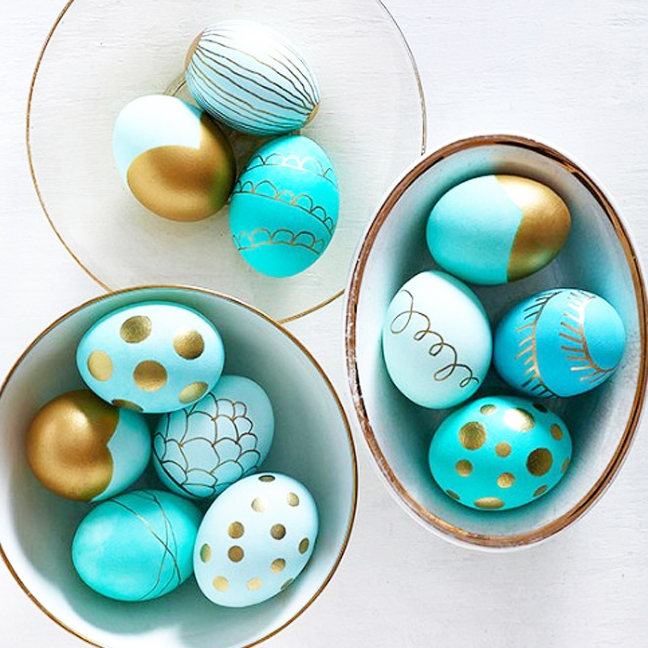 For fancier designs, dye the eggs first and then decorate with a gold or silver Sharpie.

Don't miss out on our future seasonal fun… simply sign up to receive these blog posts in your email in box.