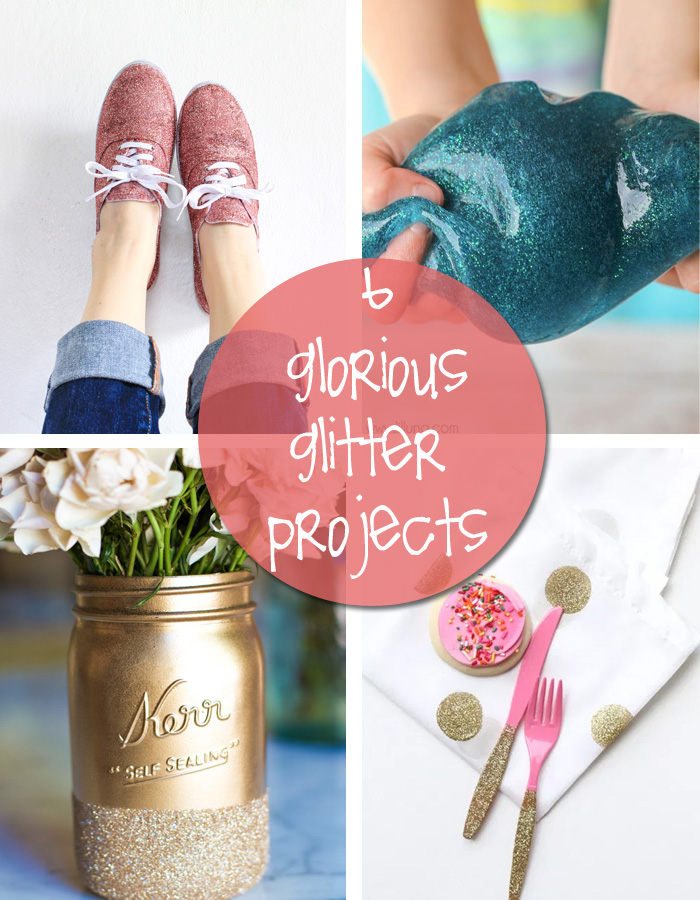 Looking for some sparkly DIY craft ideas you can make with glitter? Fun, fun, fun! We love glittery do-it-yourself ideas and are excited to share some of our favorites with you!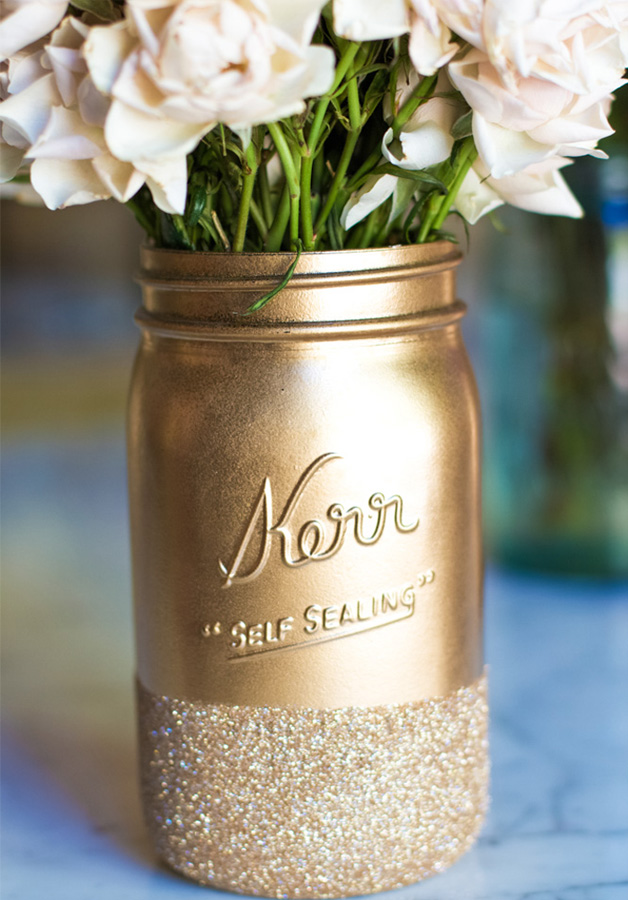 Nothing better than a "fancy" mason jar! Aren't these perfect for an engagement party, shower or wedding? Love!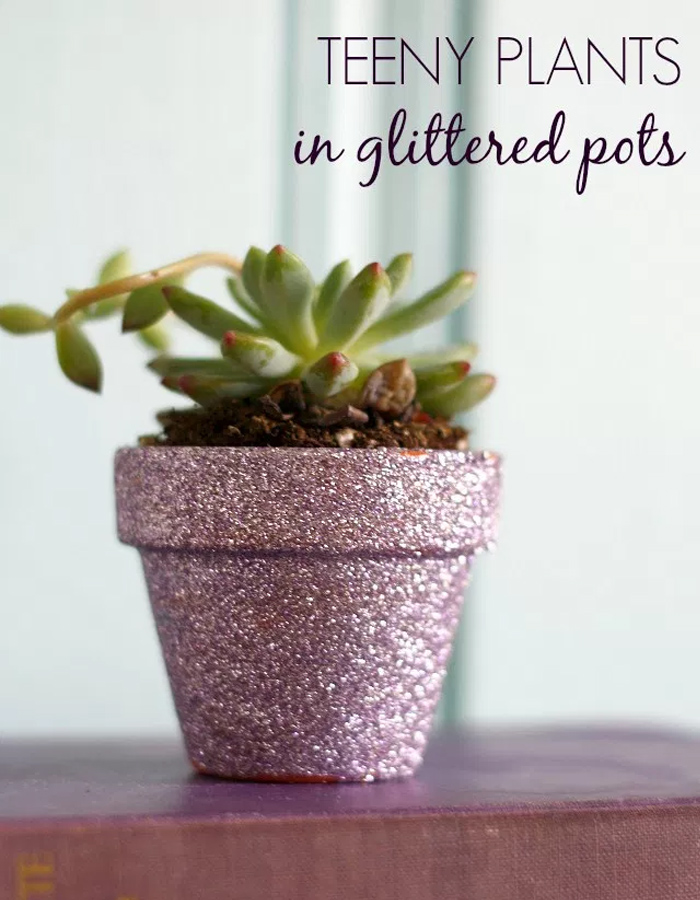 Here's a really quick and easy (and cute!) DIY project and perfect for a last minute handmade gift. You can get such sweet little succulents at the Royal Oak Farmer's Market or Eastern Market to add to this glittered up tiny terracotta pot.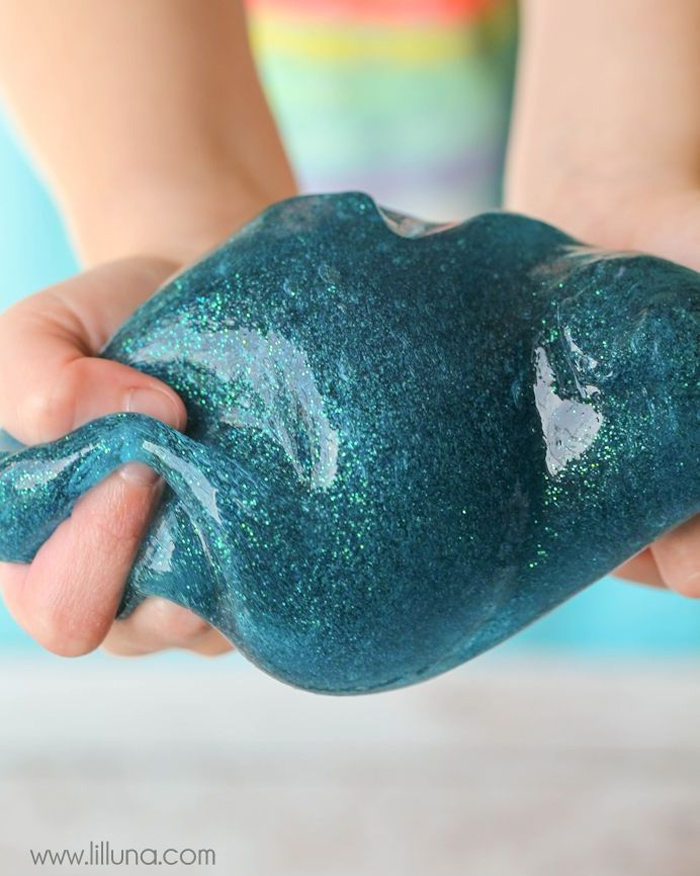 Homemade playdough with glitter! What could be more fun to make and play with?!!!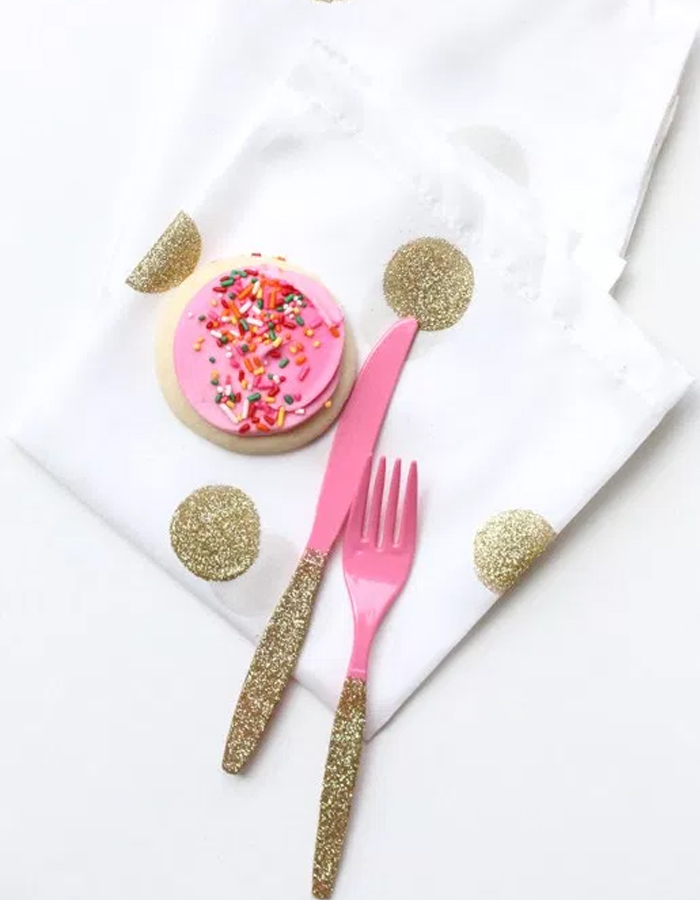 Glam up a backyard party and 'glitterize' your table settings!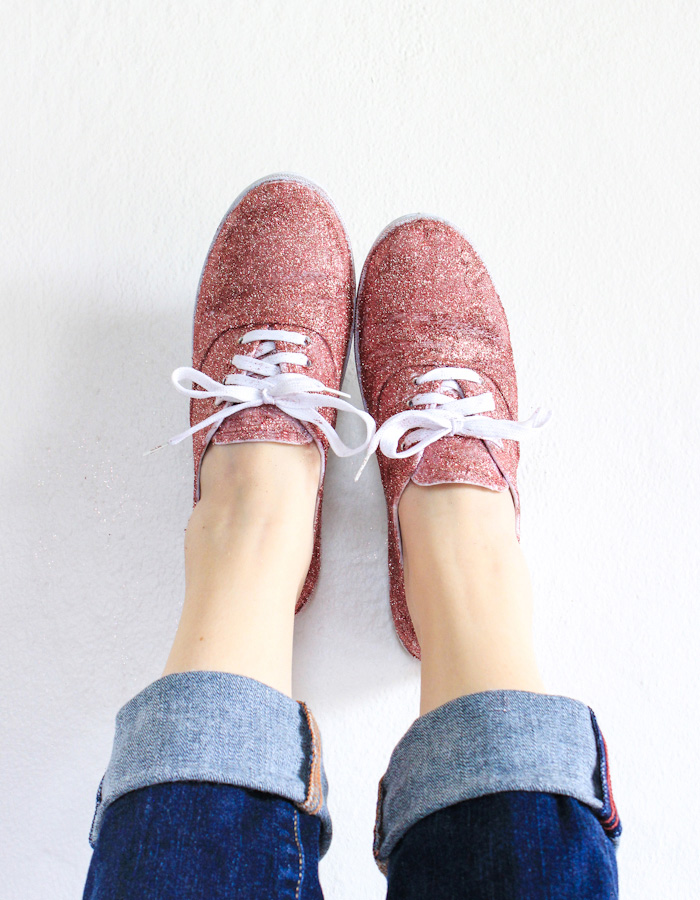 If you love glitter, why not add some fun to your summer shoes? You can find an inexpensive pair and easily make your own for under $20!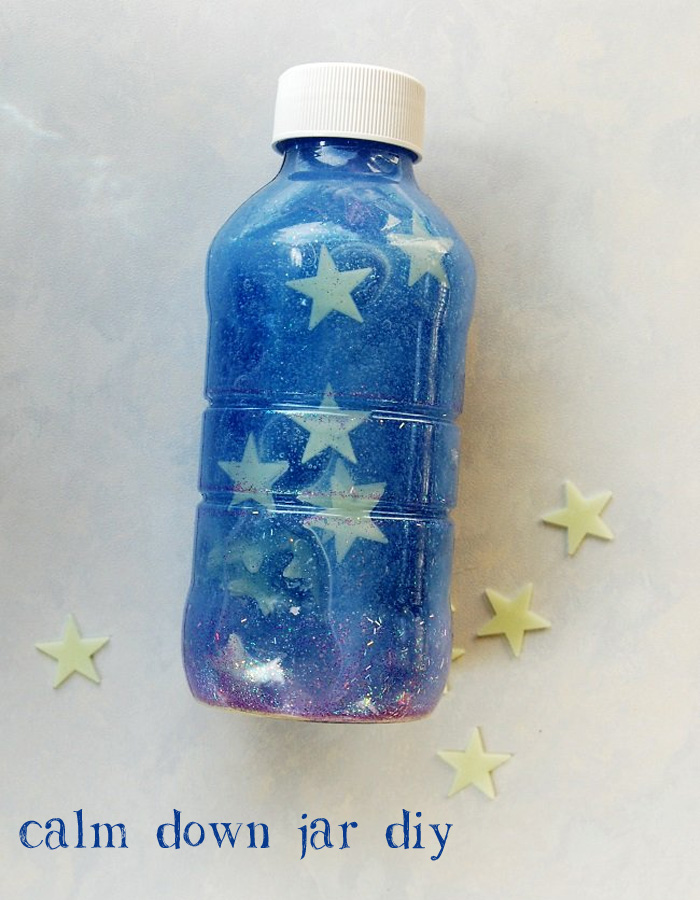 It can be hard for little one's to decompress or calm down for bedtime, so here is something that would help calm our active and not-yet reading children as they drifted off…a bottle full of sparkles and glowing stars!
Like to make days brighter for your friends and family?  Sign up to receive these blog posts in your email in box.
Dear old dads… they can be the hardest to buy for can't they?  Our team is here to help!  Here are some of their favorites for Father's Day.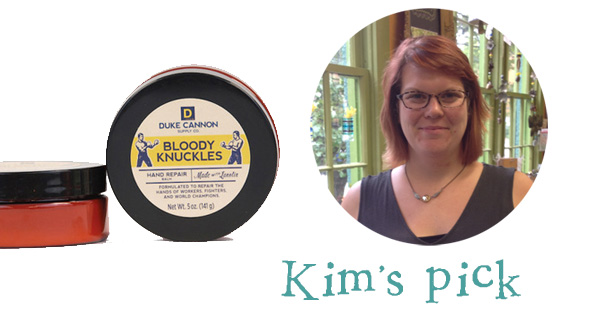 My dad has worked hard his whole life to provide for his family, and that has meant getting his hands into some scratchy situations. This Father's Day, I want to give him something to show that I paid attention to his hard work. This balm is perfect for those banged-up, aching hands, and showing dad how much I love him! $15.95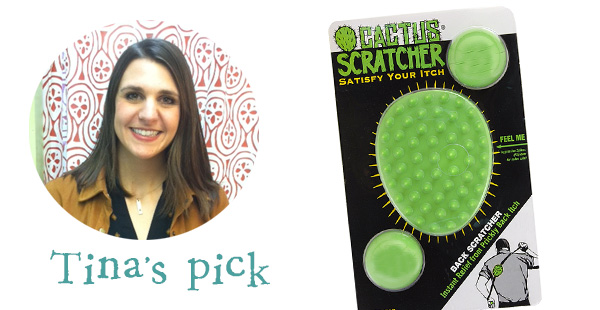 I got this cactus scratcher for my Dad for his birthday. In all, he loves it! I will be getting it for my brothers too for Father's Day. Perfect guy gift. $12.95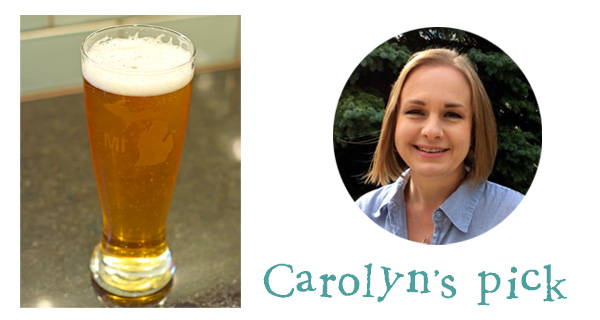 I have a Dad in my life that loves beer and this pilsner glass is perfect. And it even has the beautiful state of Michigan on it. I know he'll love this and use it for a long time. $13.95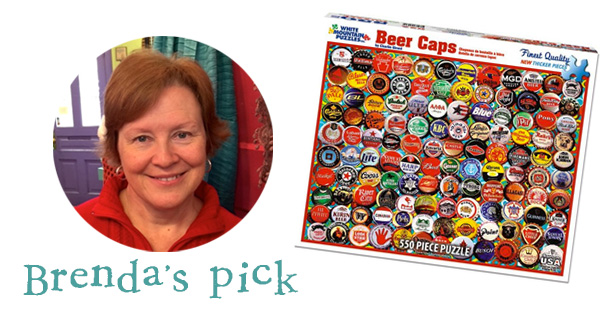 This is a great puzzle for anyone, but especially a dad for Father's Day! At 550 pieces, it isn't a huge challenge, but it is a lot of fun working thru the various caps! Sent it to my son and he loved it! $16.95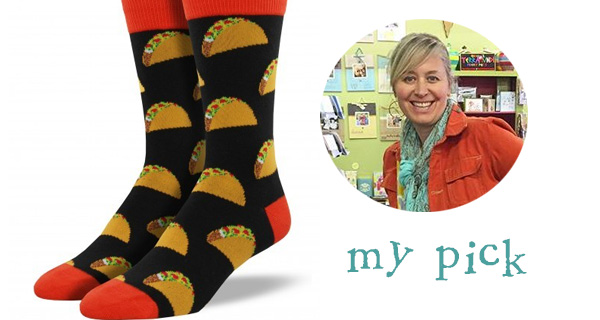 Tacos… one food group my guy can't get enough of so I'm going to slip a gift card to his favorite Mexican restaurant in a pair of these silly socks to celebrate another year of being a great dad. $10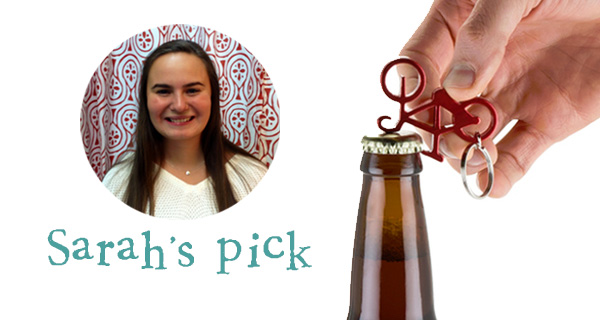 This bike keychain is a great, inexpensive gift for dads, grandpas, or any special guy in your life. Great for all of the parties to come this summer! $3.95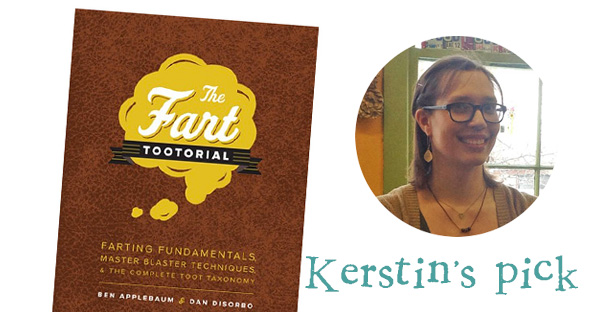 This is the perfect gift for the guy in my life…I think him and his son will laugh a lot as well as the rest of the kids. Farts are a part of life, why not laught about them.  $10.95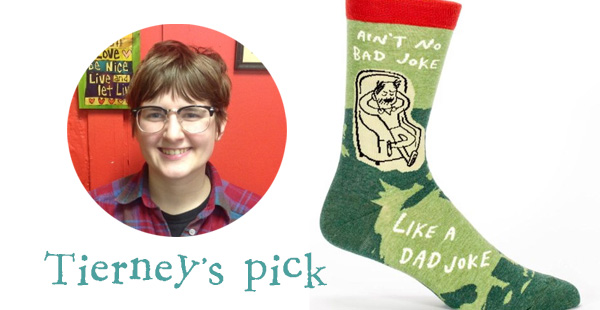 My dad is a firm believer in the power of dad jokes, and even when I haven't seen him in a while I still find myself repeating the same bad jokes he always tells. These socks are perfect for him and his "great" sense of humor. $10.95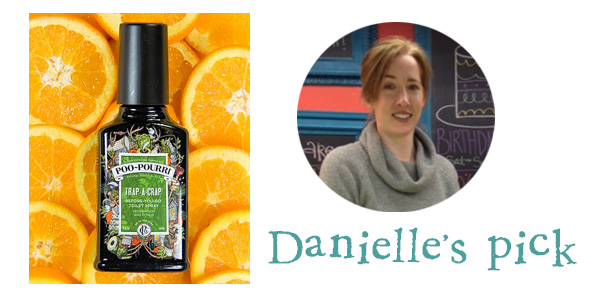 Give the man in your life the gift that you will both enjoy. This stuff really works! Good Housekeeping even gave it their seal of approval. So, stop saying ugh! and trying to hold it. $9.95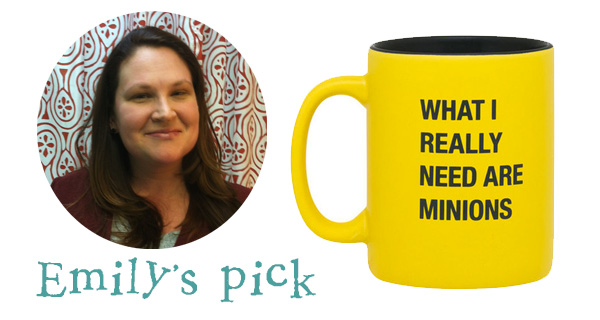 If your dad is anything like mine, he is always working on a million different projects and keeps himself super busy! This cheeky mug is the perfect gift for him this Fathers Day to give him a good chuckle and remind him of how much he does for us all! $11.95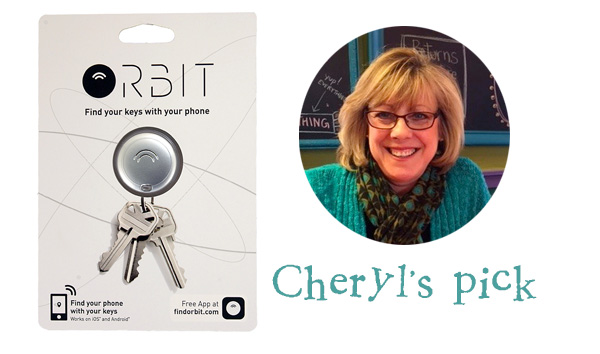 Does your dad have a habit of losing his keys or his phone? This Father's Day, give him the gift of Orbit, a simple bluetooth device with the technology to help him keep track of his phone and keys. And, he can even use it as a selfie remote…with you! It's compatible with IPhones (4s & later) and Androids (4.4 and above) and works with a free app. Dad will thank you later! $29.95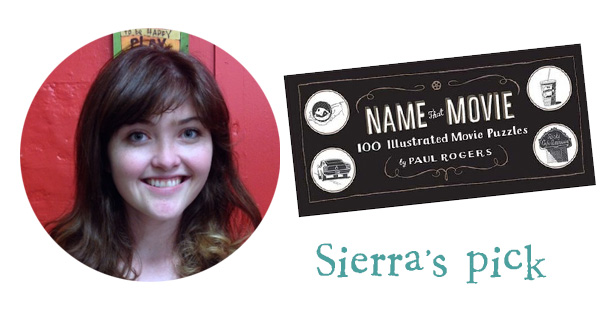 I spent much of my childhood watching movies with my father. We like to come up with our own movie trivia, based on actor's faces and obscure quotes. Whenever we talk, I know Quentin Terrantino, Lord of the Rings, or Alfred Hitchcock are going to come up. I strive to get gifts that will bring me and the people I love closer together, and I believe Name That Movie will do just that. Perfect Father's Day buy! $14.95

Do you like unique finds that bring big smiles?  Simply sign up to receive these blog posts in your email and you'll be in the loop & get our latest scoop.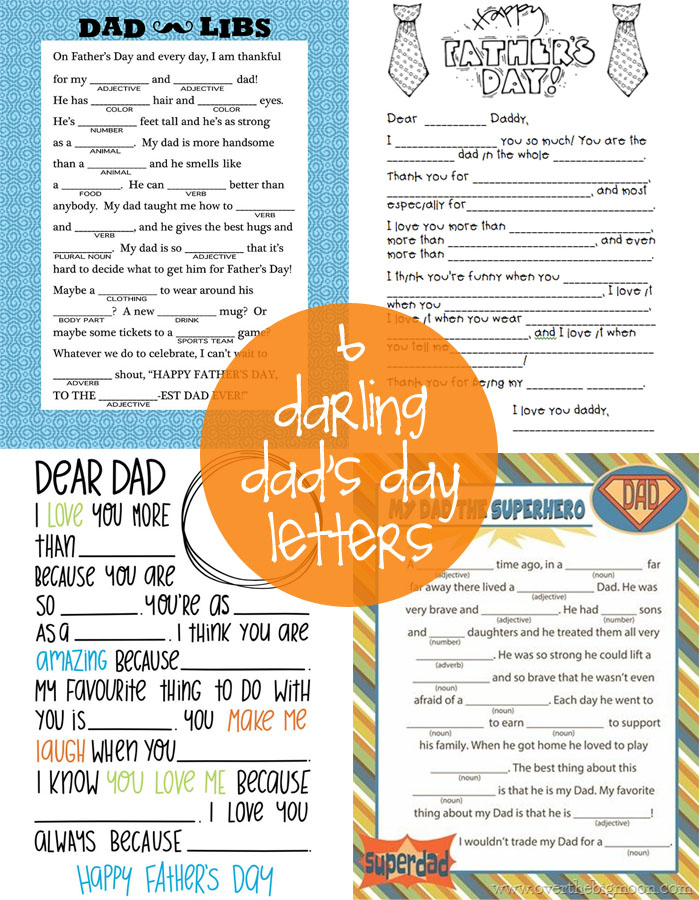 The countdown to Father's Day is on, and if you're looking for a last-minute gift that's lovable and funny, look no further than these free printable Dad Libs!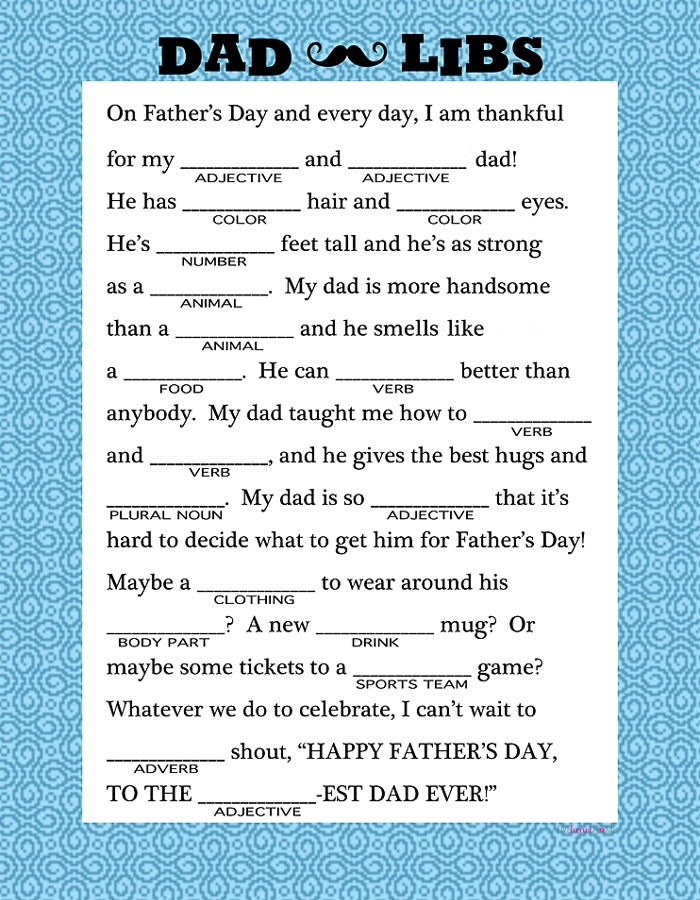 When dad opens up this gift not only will he be transported back to his childhood days, but he and the whole family will be rolling on the floor laughing at the funny story that comes from his kids!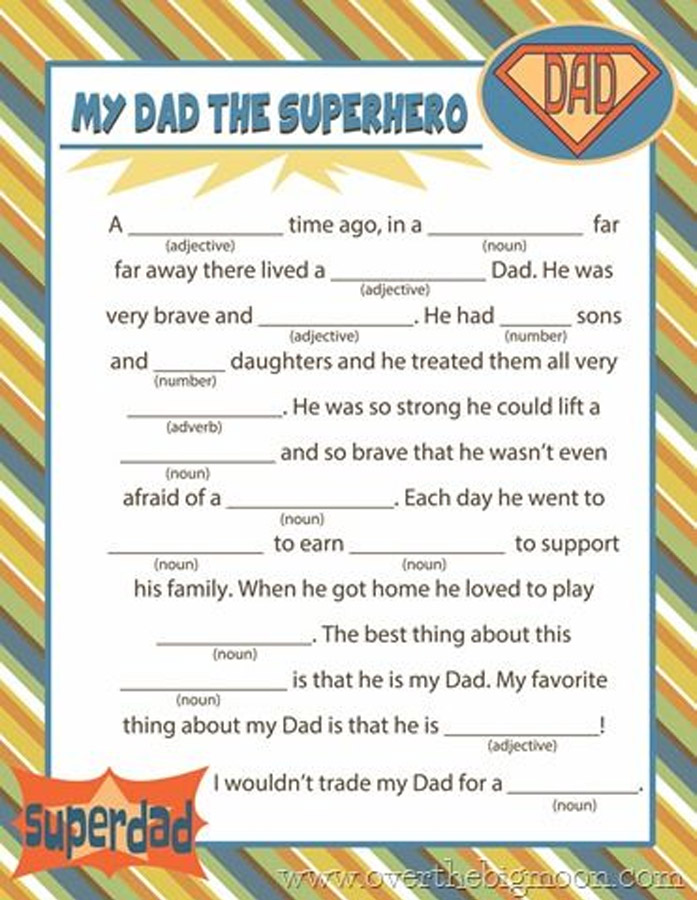 No need to guide the kids too much on this because their own responses are absolutely adorable and funny!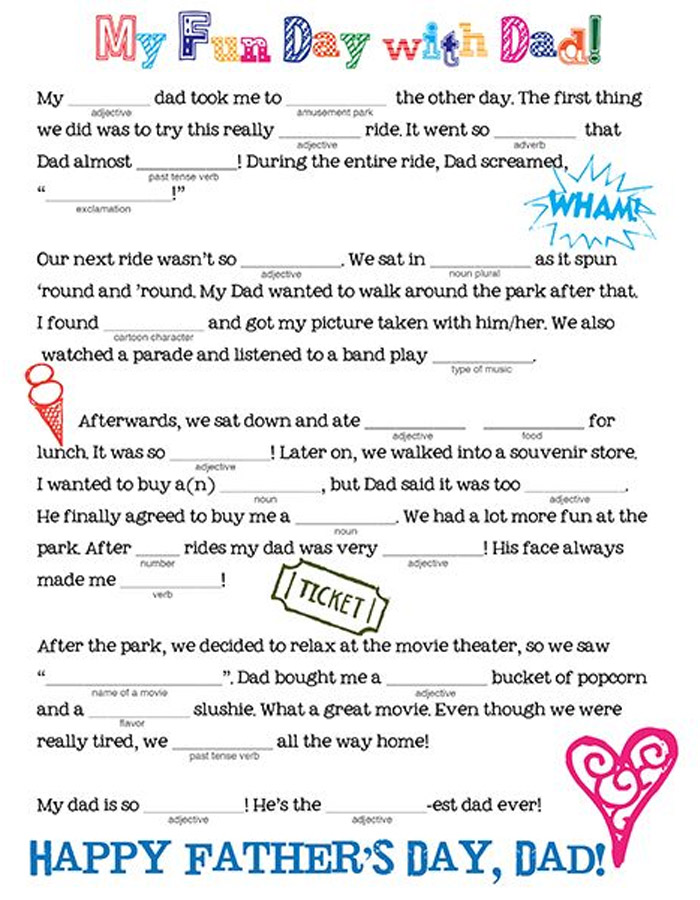 Here's an inexpensive show-your-love kinda father's day gift, a dad's day mad lib that will be fun for all kids to fill out.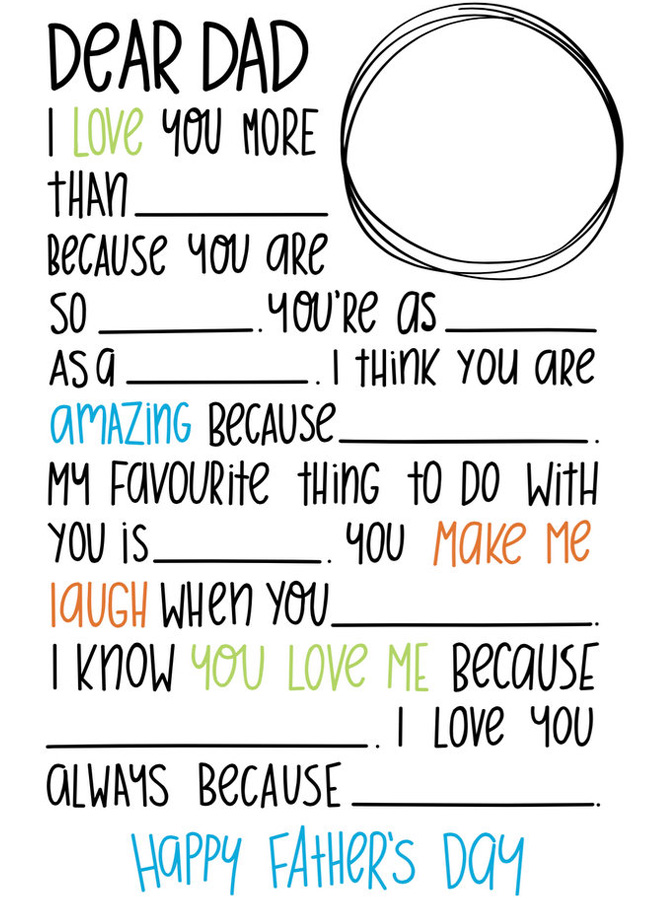 Have your child draw a picture of dad or add a photo to the frame!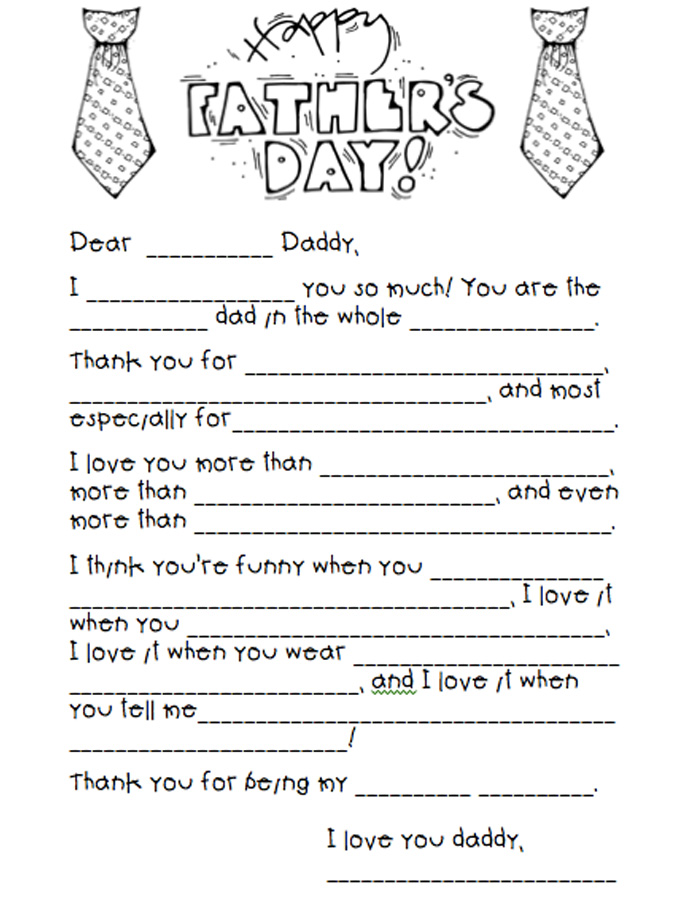 Just print and fill in the blanks for a memorable keepsake for Dad this year!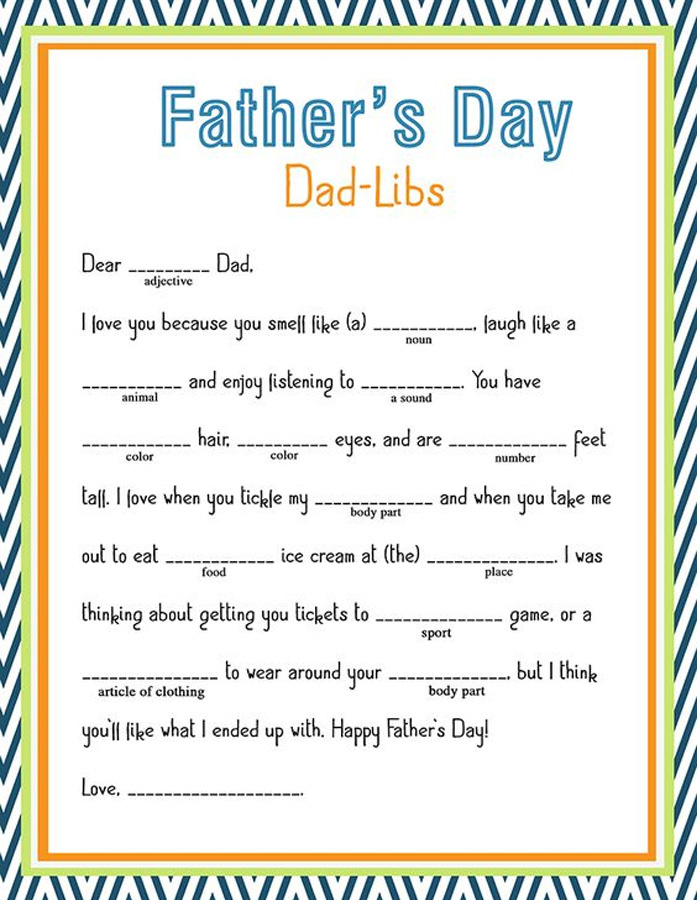 Your sure kids will get a good giggle reading over these dad's day libs!
Like to make days brighter for your friends and family?  Sign up to receive these blog posts in your email in box.
Show him how smart and thoughtful you turned out… Select the perfect present early and get it wrapped for free!  We also offer complimentary delivery to our shops for all online orders.  Shop all gifts for dad HERE.

Dads Who Have Everything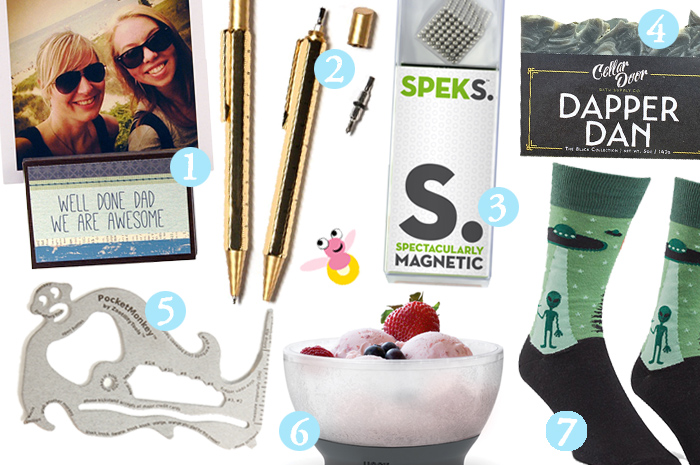 1.  Remind dad what a great job he did with raising you and your siblings to be so awesome $12.95

2.  If your dad is a professional problem fixer, this handy pen is for him $12.95

3.  Fidget away all day with these super addictive magnetic spheres $25.95

4.  Treat dad to a superior soap that smells oh-so-handsome $6.95

5.  Dad can really work his MacGyver moves with this wallet sized tool that can do 12 amazing feats $12.95

6.  Pair a half gallon of dad's favorite ice cream with this stay cold freezer bowl $21.95

7.  Let your dad know he is out of this world with these silly space alien socks $10.95

Sentimental Dads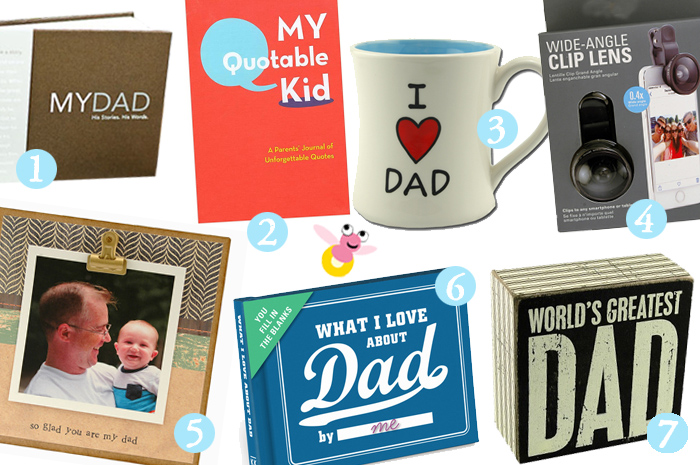 1.  Give your dad the opportunity to share his story with you in the keepsake journal with questions to prompt some of the best stories of his life $11.95

2. Keep this journal close by so you can record all the cute thins your kids say $14.95

3.  Pair this simple and sweet mug with some of dad's favorite coffee $14.95

4.  Capture some serious cute selfies with your kiddos using this helpful clip on wide lens  $7.95

5.  Time flies by so fast, showcase one of your favorite moments in a handmade frame $14.95

6. Let dad know how awesome he is with this funny and heartfelt book $10.95

7.  Just in case your dad doesn't know… maybe you should get him this sign $9.95

Gift of Laughter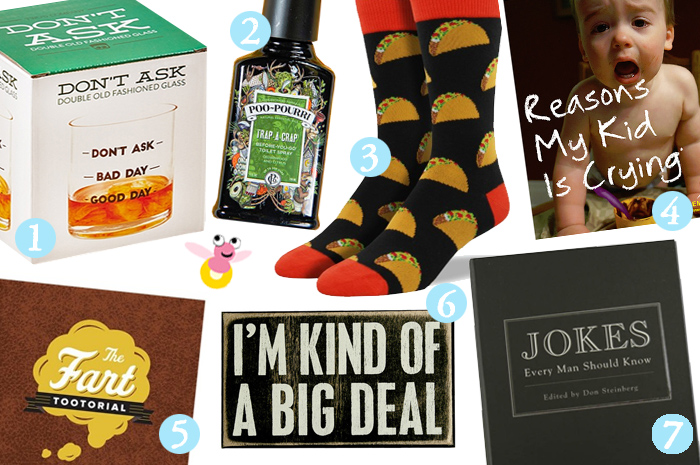 1.  Pair this funny glass with a bottle of his favorite liquor $10.95

2.  Give dad a good laugh and get a better smelling bathroom with a bottle of Trap a Crap  $9.95

3.  Get a gift card to dad's favorite taco stop and slip it in these silly socks $10

4.  This funny book belongs in every dad's library who has toddler aged kids $15

5.  It doesn't matter the age… farts are the common denominator for loud laughs from guys $10.95

6.  We all know dads love a little praise… and here is their reminder ;-) $9.95

7.  Does your dad need some fresh one liners?  Keep him current with this humorous book.  $9.95

For Great Grandpas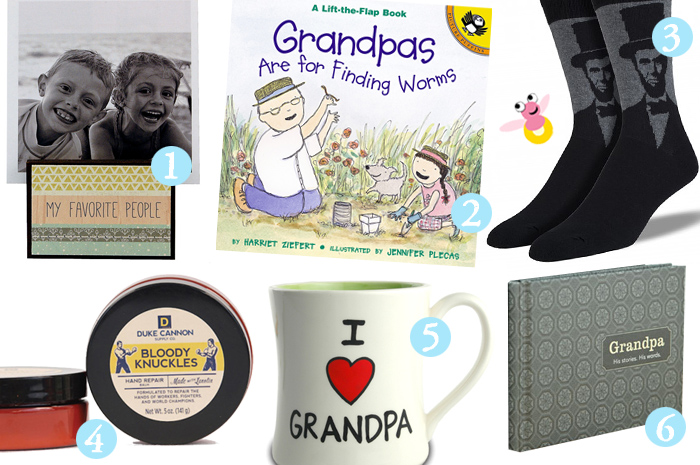 1.  Guaranteed smiles when grandpa gets to look at his favoroite people everyday $12.95

2.  Story time with grandpa is always treasured $6.99

3.  Liven up his sock collection with some honest abe socks $10

4.  Say goodbye to dry and cracked hands with this smooth and non-greasy hand repair balm 15.95

5.  Just in case he needs a reminder $14.95

6.  Hold on to grandpa's stories and wisdom forever in this special journal $11.95

Michigan Love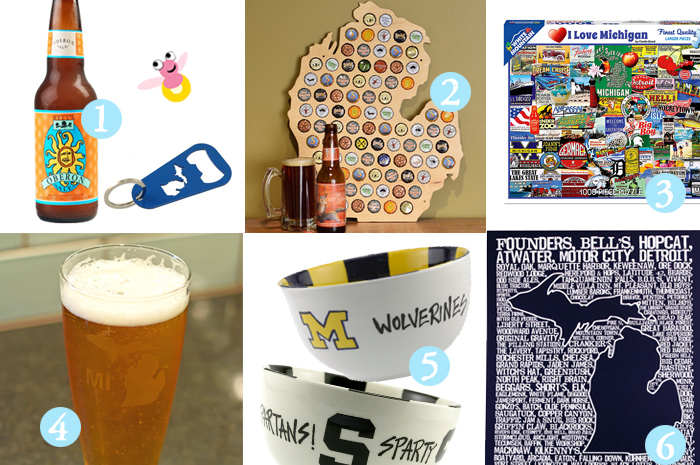 1.  Never be without a bottle opener with this cool keychain $7.95

2.  Showcase your favorite Michigan brews with this too cool cap trap $38.95

3.  Slow down this summer with a puzzle featuring all things Michigan $16.95

4.  Pair this tall pilsner glass with a six pack of dad's favorite brew $13.95

5.  Pay homage to dad's favorite team with these nice sized bowls great for cereal, snacks and ice cream $22.95

6.  Celebrate the bevy of craft beer in our great state with this cool 11×14 print featuring all the breweries you need to visit $21.95

Do you like unique finds that bring big smiles?  Simply sign up to receive these blog posts in your email and you'll be in the loop & get our latest scoop.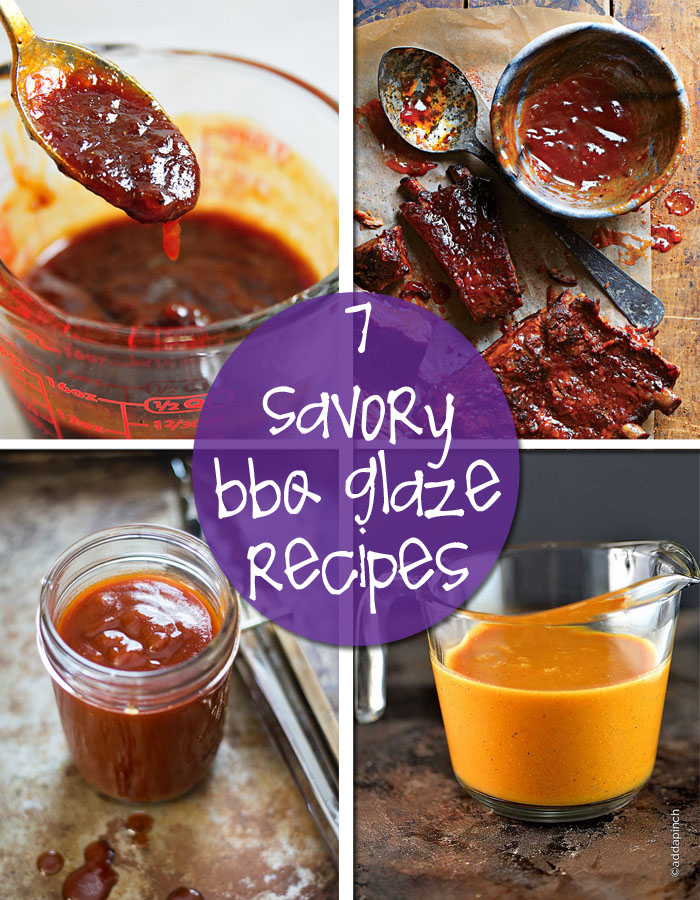 All you really need for a simple BBQ sauce is ketchup, mustard, honey, or brown sugar. Here are some simple recipes that will jazz up your standard BBQ and give it a little kick!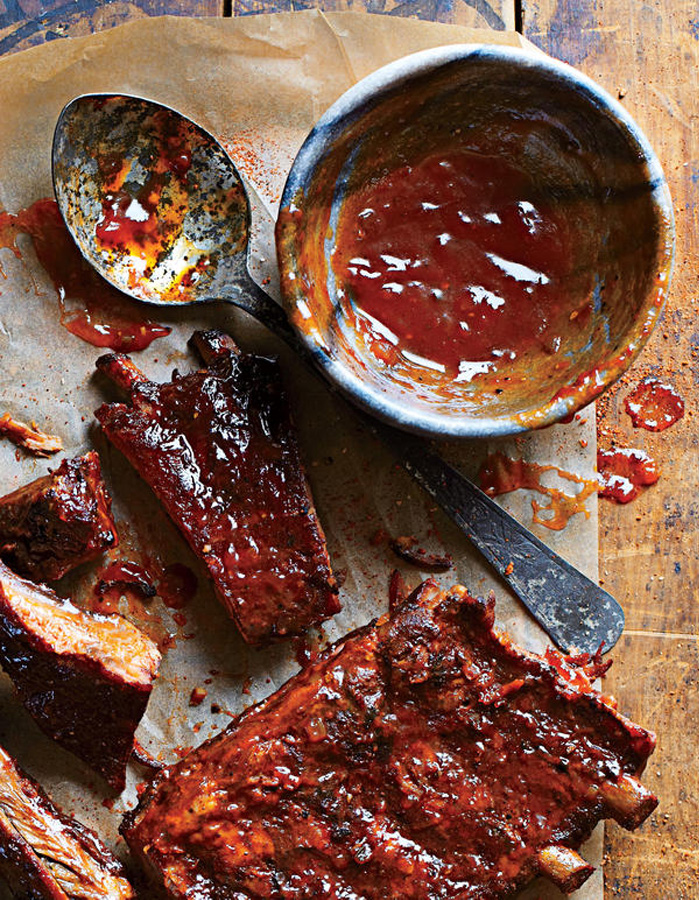 Can't decide if you like your barbecue spicy or sweet? You get the best of both worlds with this sauce.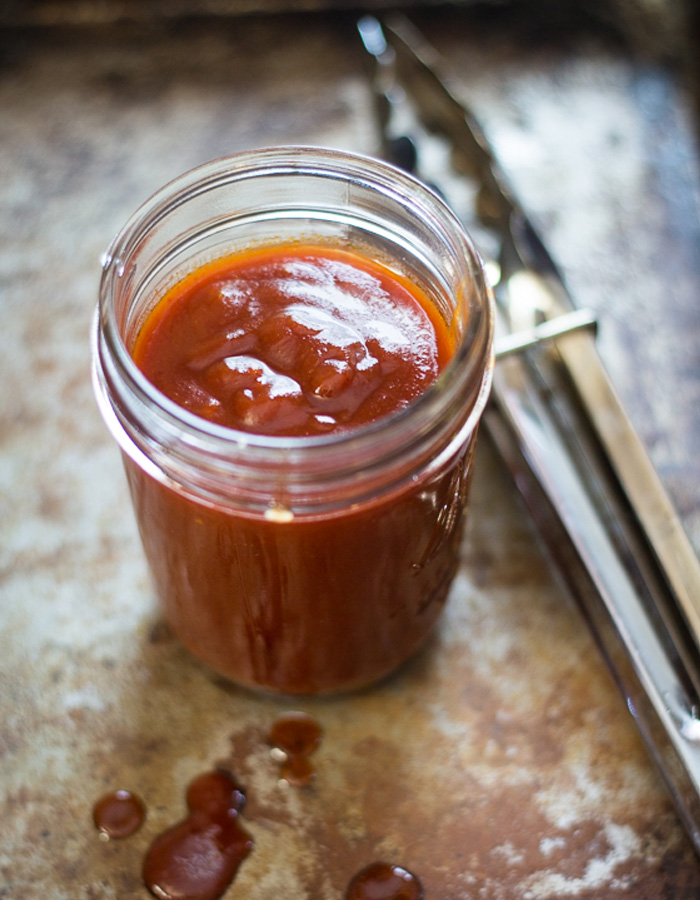 With plenty of whiskey and some extra spices, this tangy, tomato-based glaze adds a touch of sweetness to any beef barbecue.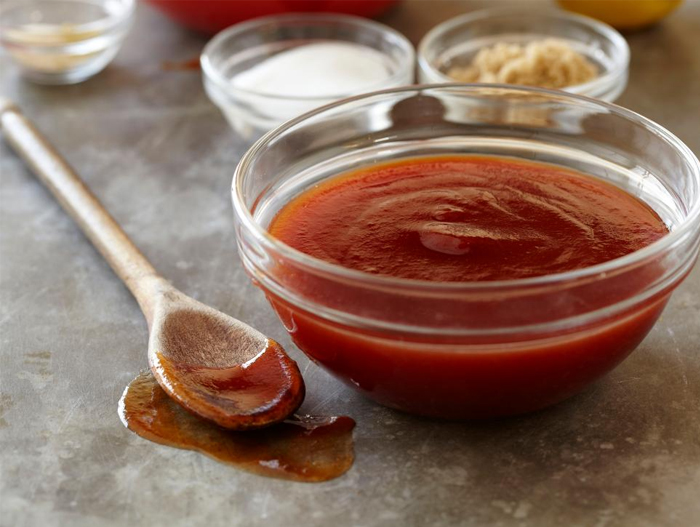 This recipe has a lot of sweetness and spice, so if you're looking for a classic BBQ sauce that's easy to make, look no further and this one is very popular with users of 'ceramic' type smokers and grills!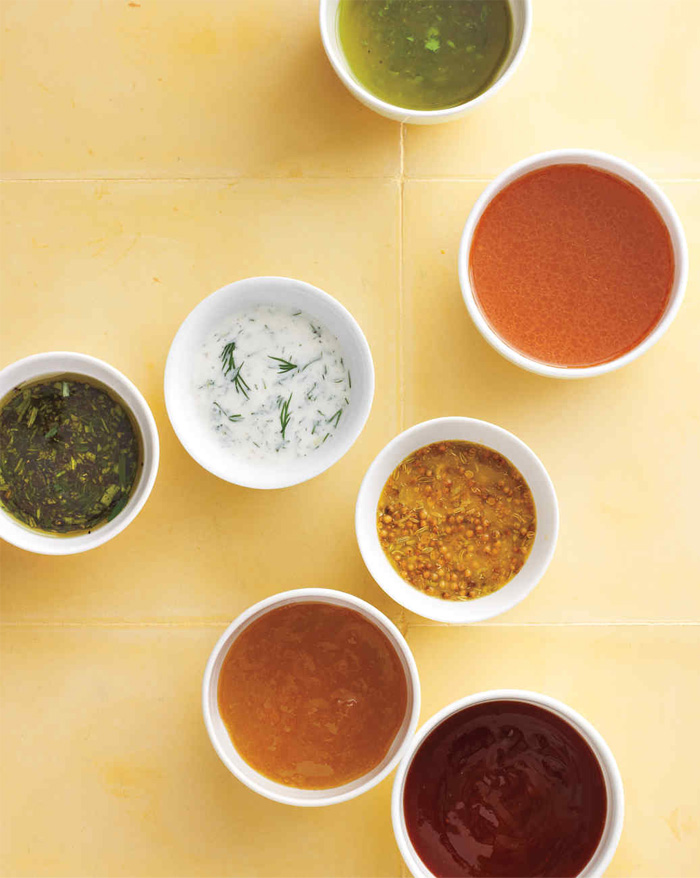 Baste any meat with this smoky-sweet sauce and you'll turn the smallest get-together in to a raging barbecue!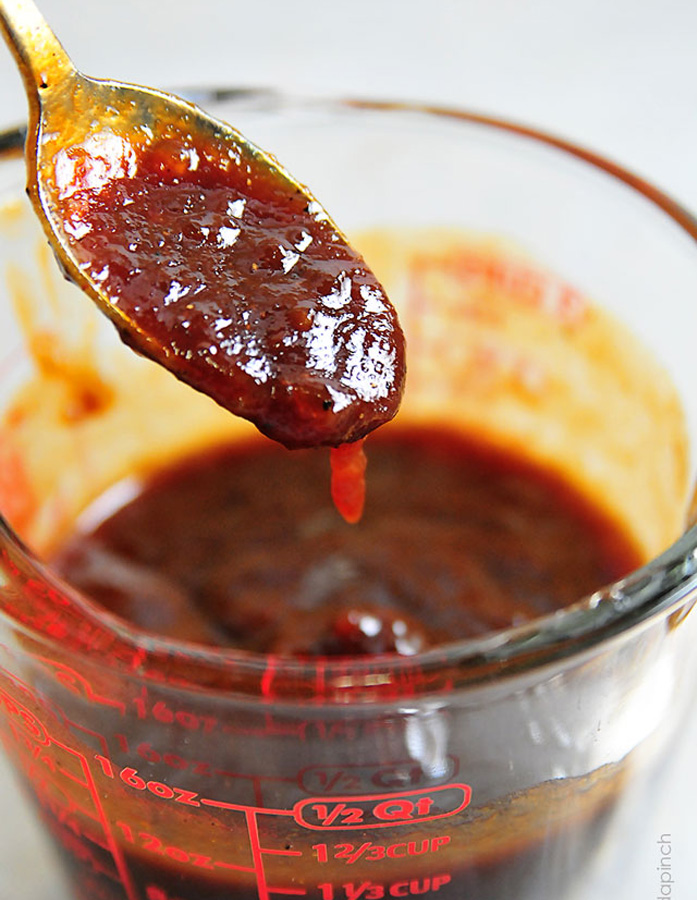 You'll be amazed at how this quick 10-minute sauce can make your plain chicken breasts, or even burgers, the star of the dinner table.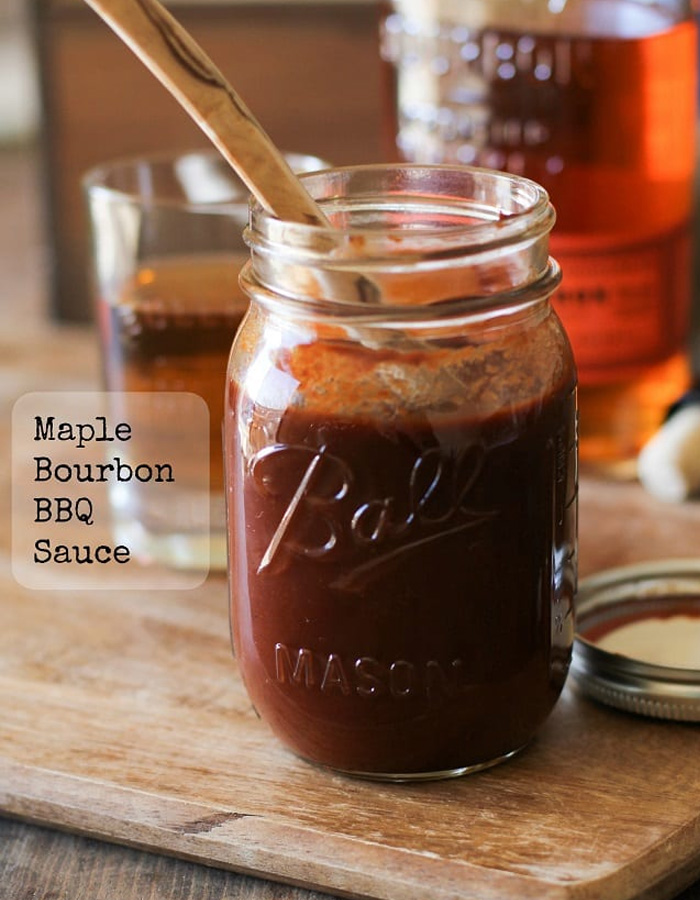 You'd never know this sauce is naturally sweetened and way better for you than store bought sauce, because it's such a magnificent balance of sweet, spicy, smokey, and whiskey.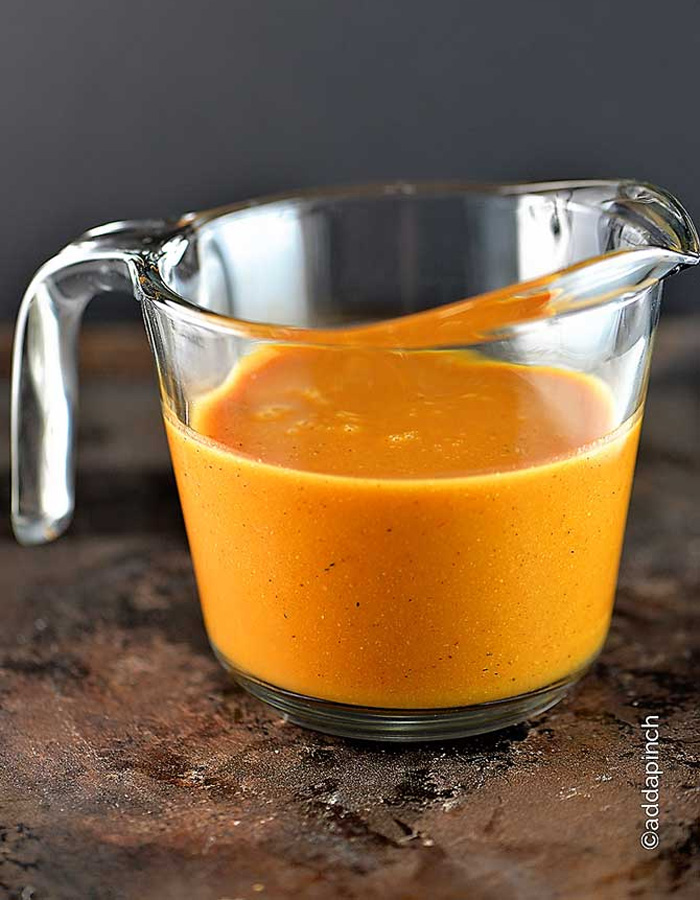 Spicy Mustard BBQ Sauce adds the right amount of spice and tang to whatever you serve with it and will make a great addition to your BBQ!
Don't miss out on our future recipe finds… simply sign up to receive these blog posts in your email in box.
How do you celebrate 12 years of tests, friends, papers, projects, school clubs, field trips, school sports and more?  A card and some cash will do but if you want to make it a bit more personal consider throwing  in an inspiring or humorous find that the graduate will remember.  Shop all grad gifts HERE.

inspiring wishes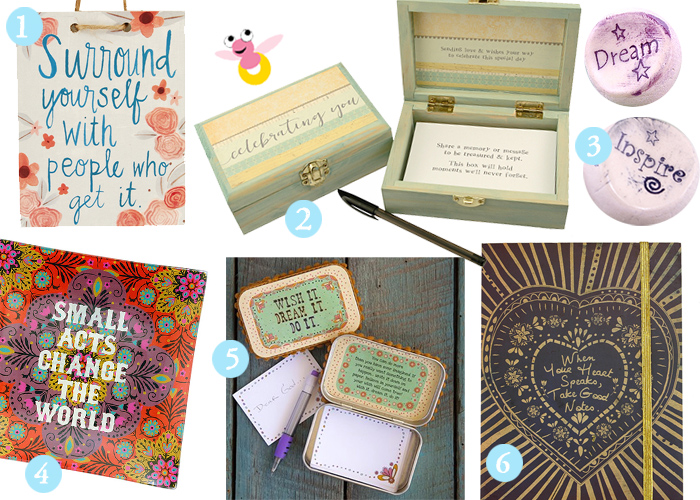 1.  This is the time to set up your next season with a tribe who gets your vibe $9.95

2.  Collect well wishes and bits of wisdom at your graduation open house and create a keepsake you'll treasure as the years go by $29.95

3.  These hand shaped stones may be small but the messages are big $2

4.  Another piece of wisdom to keep in mind on this lovely glass trinket plate $14.95

5.  Put your dreams and hopes down on paper and store them safely in this sweet wish box $11.95

6.  Your direction is up to you so when your heart speaks take good notes $13.95
just for fun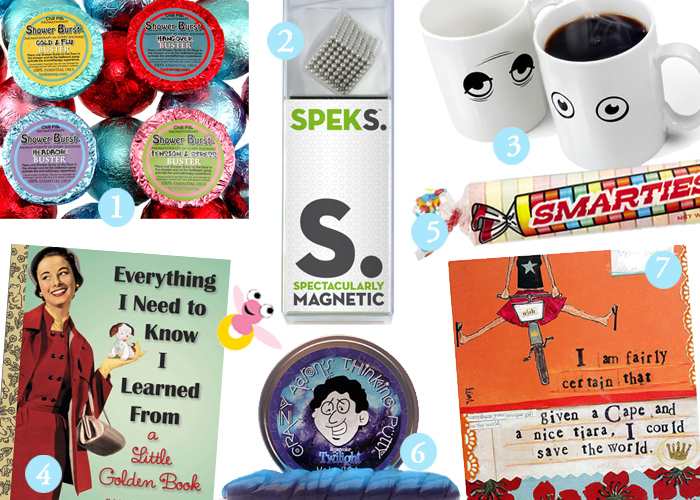 1.  Chances are your grad will need a least a couple of these mood buster shower bursts once they are off to school in the fall $4.95

2.  So addictive and fun to play with while you're trying to brainstorm ideas for your school projects  $25.95

3.  Coffee and college go together like peanut butter and jelly $13.95

4.  Take a trip back to the days of golden books for wonderful wisdom that is still relevant $9.99

5.  Doesn't getting a diploma after 12 years of school deserve a GIANT roll of smarties? $1.50

6. Did you know fidgeting is found to be helpful when you're trying to focus? $11.95

7.  You gotta start somewhere and why not with a cape and tiara? $5.50

favorite friends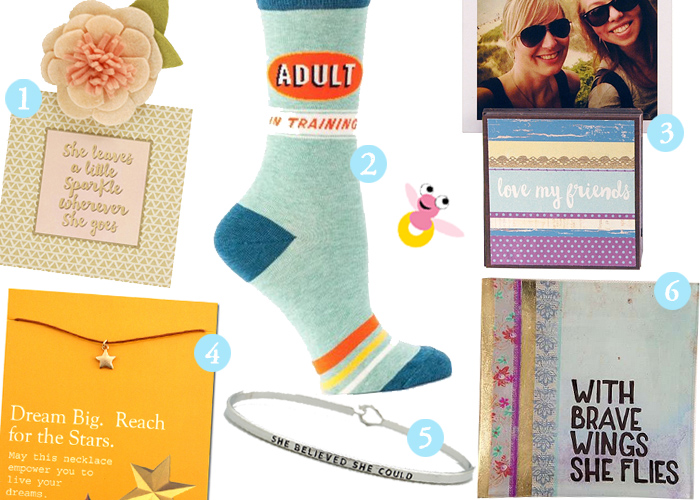 1.  Wherever your graduate goes, she is sure to leave her special sparkle $12.95

2.  They may be eighteen but this onging training can go on years… sometimes even decades!  $9.95

3.  Keep your favorite friends close by with this cute handmade photo block $13.95

4.  Slip this sweet necklace in a card as a reminder to dream BIG $13.95

5.  Sometimes believing is half the battle $10.95

6.  This next chapter is the one where you soar to your next adventure $14.95

globe trotter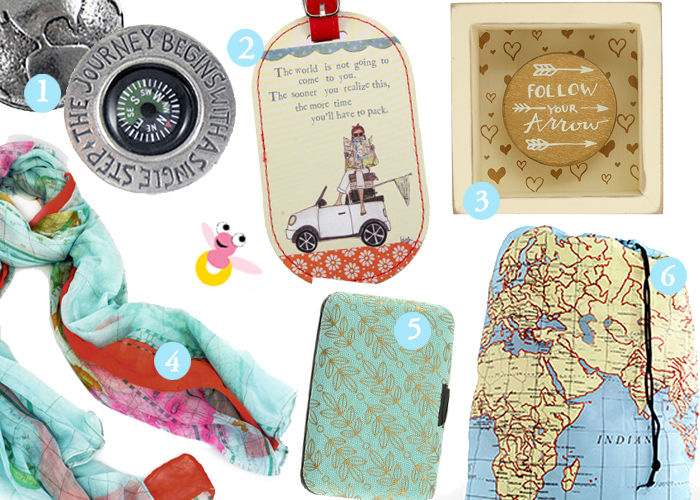 1.  Stay on the right path with this pewter compass that keeps things in perspective $17.95

2.  Buckle this on the bag of your wanderlust teen $12.95

3.  A sweet little reminder to help you determine your direction $12.95

4.  Soar off to your new adventures with this colorful map scarf $11.95

5.  Keep your credit cards safe with this scan proof wallet $9.95

6.  Stash away your dirty cloth in the convenient travel laundry bag $5.95

dorm sweet dorm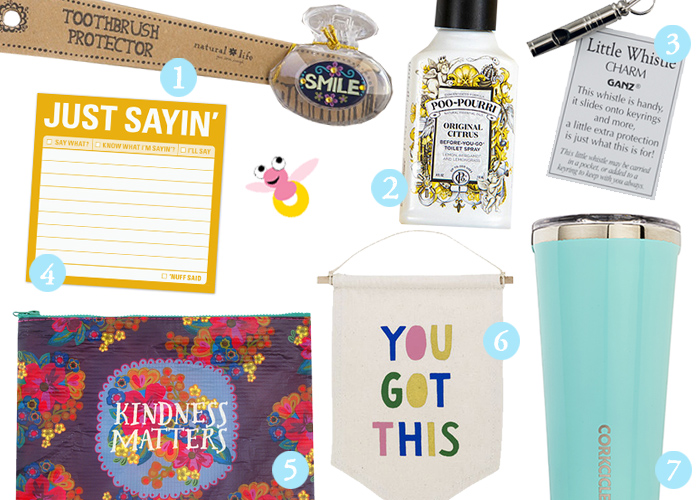 1.  Keep your toothbrush cute and clean when toting it to & from the dorm bathroom $6.95

2.  Sharing a bathroom with strangers can be stressful.  Keep things discreet & smelling sweet with the help of poo-pouri $9.95

3.  College campuses can be a big place.  Keep this handy little whistle on your key chain just in case you need to use it to get someone's attention $3.25

4.  When you need to leave a funny note for your roommate $4.25

5.  Sometimes things can get on your nerves so this bag is always a good reminder $7.95

6.  Pep talks are always appreciated… especially when you things feel overwhelming $8.95

7. Having your coffee stay hot for nine hours… yes please.  $24.95

Do you like unique finds that bring big smiles?  Simply sign up to receive these blog posts in your email and you'll be in the loop & get our latest scoop.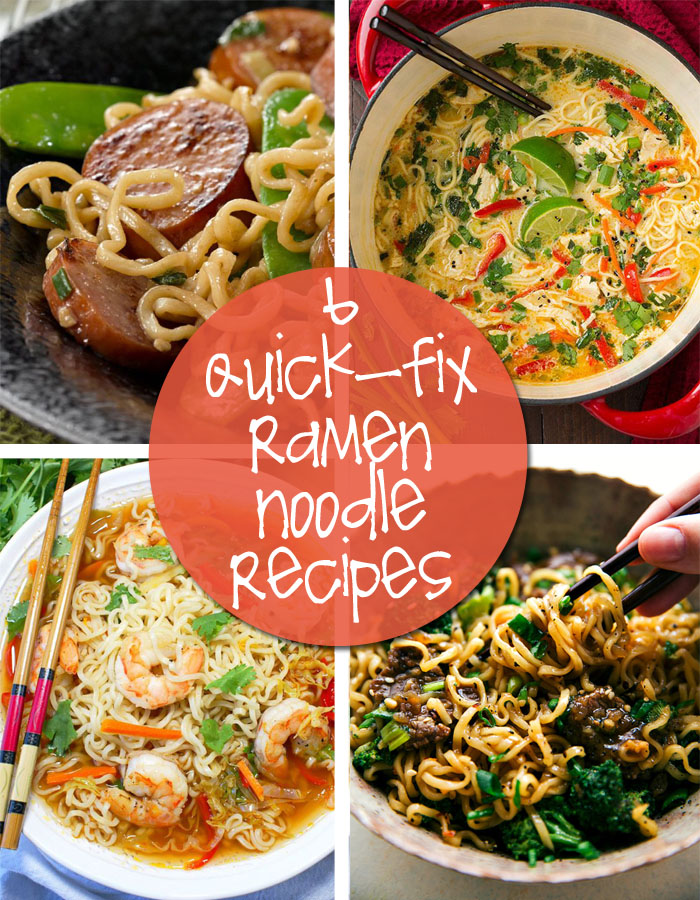 Fast, cheap, delicious, and quick! And you can use any kind of noodles you have on hand – fettuccine, spaghetti, ramen, anything!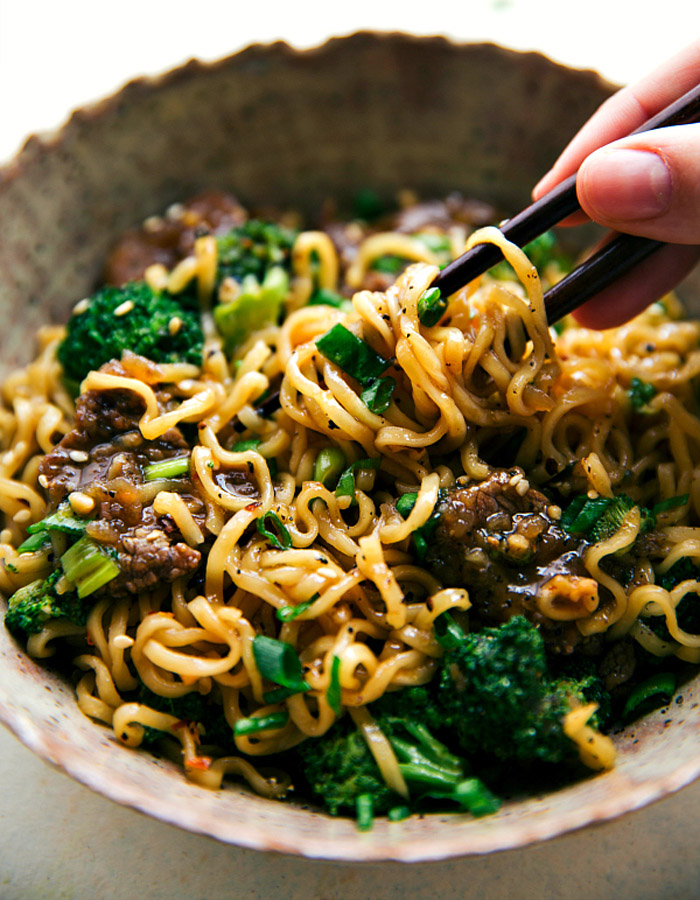 The making of this meal is super quick — the meat gets cooked in the same skillet as the sauce and then the broccoli is cooked in.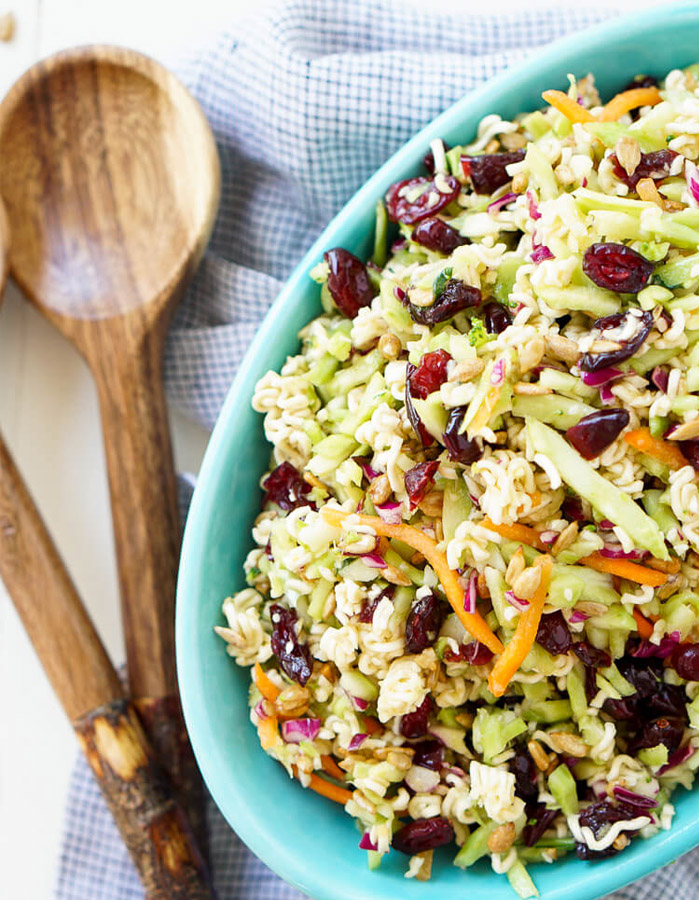 This crunchy ramen noodle salad is a light and delicious addition to your summer gatherings. No cooking required and it's ready in just 10 minutes.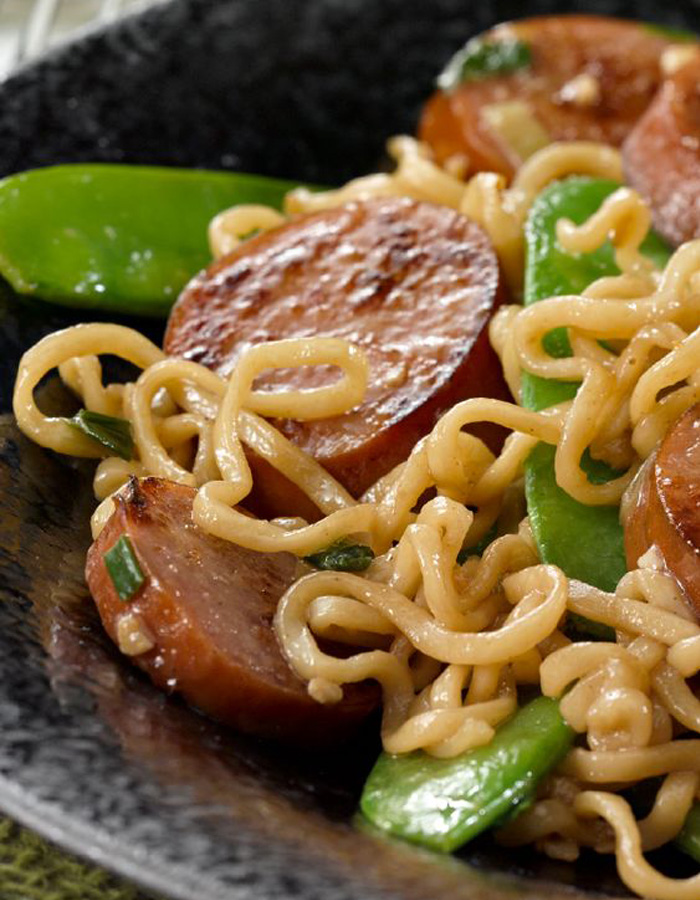 For added color, flavor and crunch, stir 1/4 cup thin red pepper strips into cooked sausage in skillet along with the peas, garlic and onions.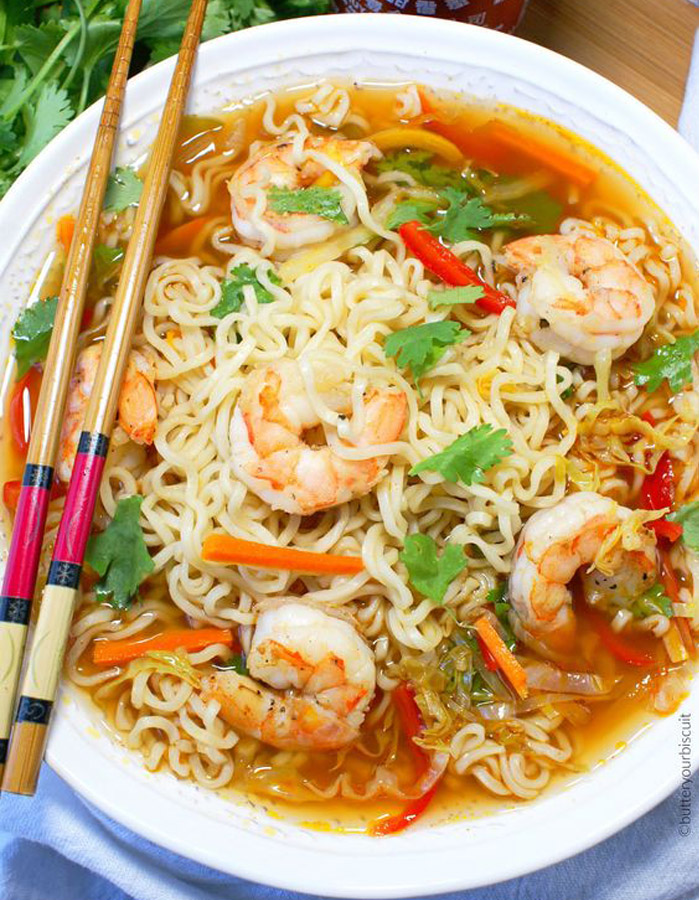 This spicy shrimp ramen bowl is super simple to make and comes together in about 20 minutes. The fresh veggies and tender shrimp gives boring old ramen a burst of flavor and it amazingly delicious!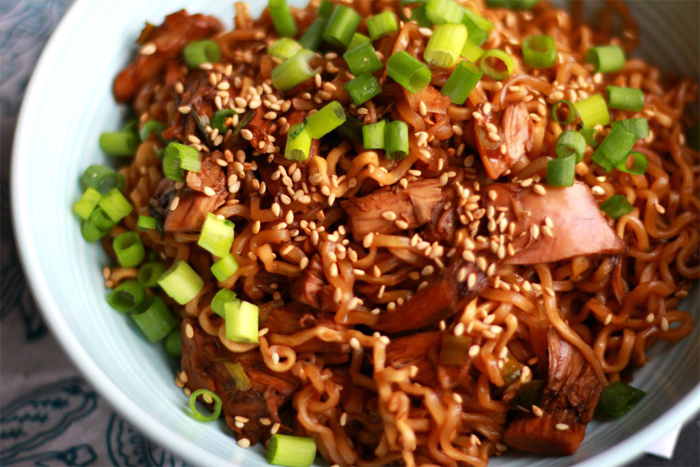 This recipe is a twist on favorite take-out flavors, turning budget-friendly packs of ramen into a quick and delicious pot of teriyaki noodles.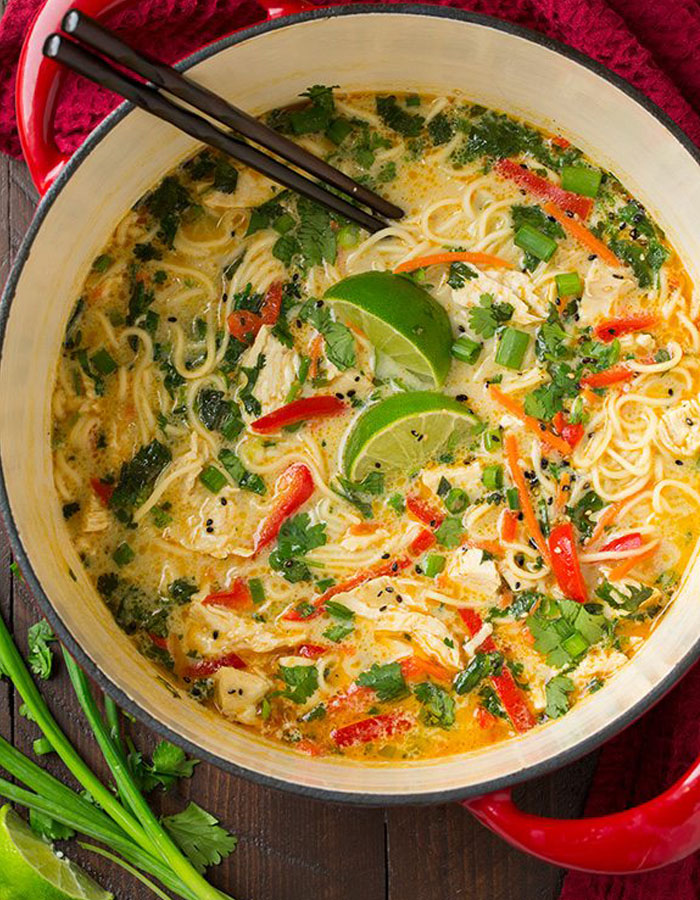 By adding Thai flavorings into this spicy thai chicken ramen, it is a great place for you to get started on all the yumminess you can create with a package of ramen!
Don't miss out on our future recipe finds… simply sign up to receive these blog posts in your email in box.
Does your child's teacher deserve bonus points for working with your little angel the past nine months?  Is the support staff at your school out of this world?  Is there a special someone that made your school year unforgettable?  Show how much you appreciate them with a little something that says thank you for a great year.  Shop all teacher gifts HERE.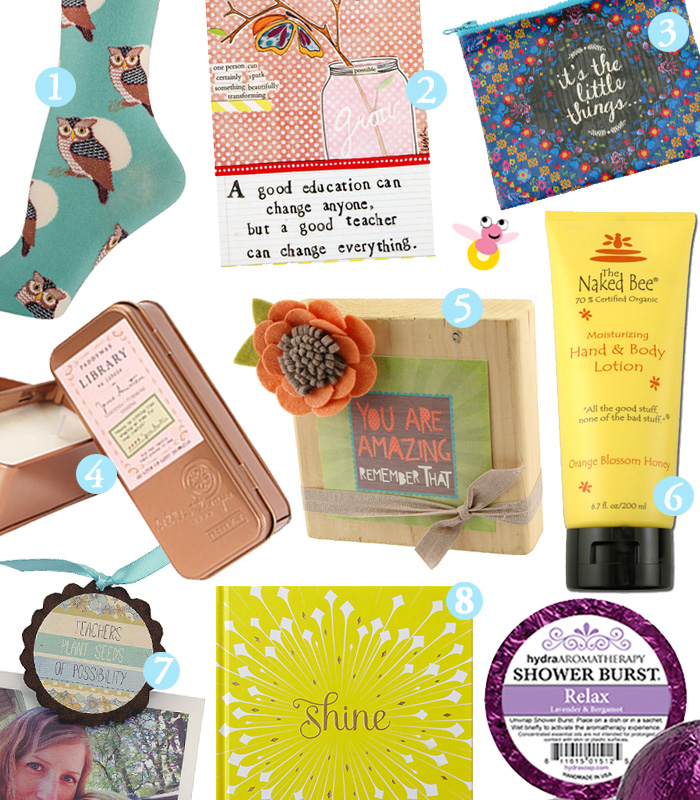 1. Is your teacher smart, stylish and silly?  Then these wise owl socks belong to her $8.95

2.  This mighty sweet magnet celebrates those teachers who are game changers $5.50

3.  Slip a gift card to her favorite spot in this little lovely zippered bag $5.95

4.  Nothing like the sweet smell of Jane Austen to bring a little peace to your nest $7.95

5.  An important message to remember all year long $26.95

6.  Let her know she is the bees knees with this sweet smelling lotion $10.95

7.  Thank your teacher for showing you all the possibilities  $7.95

8.  Let them know how much you appreciate them for lighting the path for your little one $15.95

9.  Your teacher can relax and reboot with with this lovely smelling shower burst $4.95

Do you like unique finds that bring big smiles?  Simply sign up to receive these blog posts in your email and you'll be in the loop & get our latest scoop.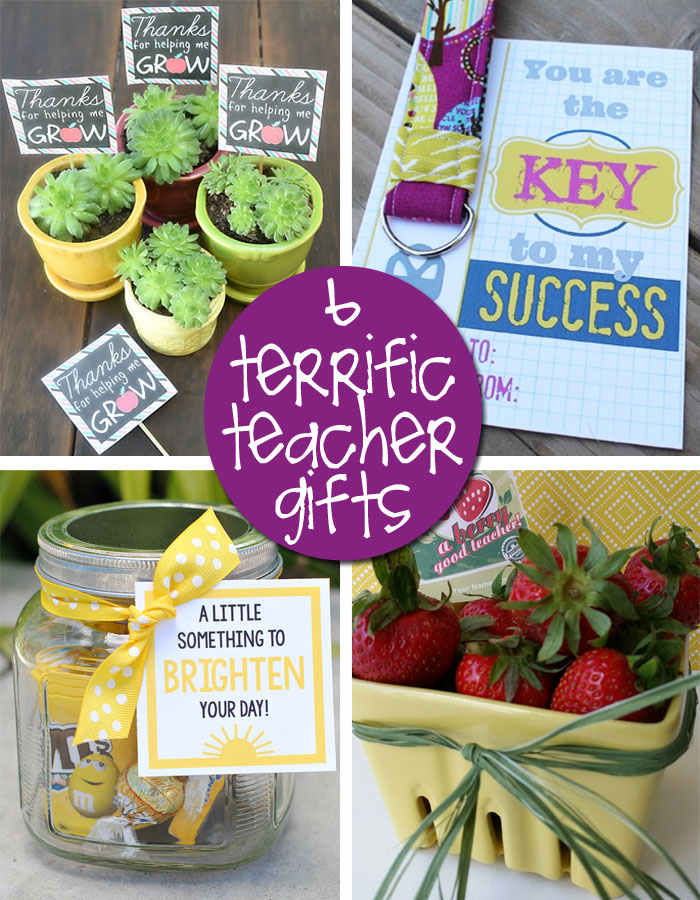 Want to give a teacher a gift that is super easy and that you know the teacher will LOVE? With the end of the school year just a few short weeks away, we decided to help you find some easy and cute gift idea's to give your child's teachers!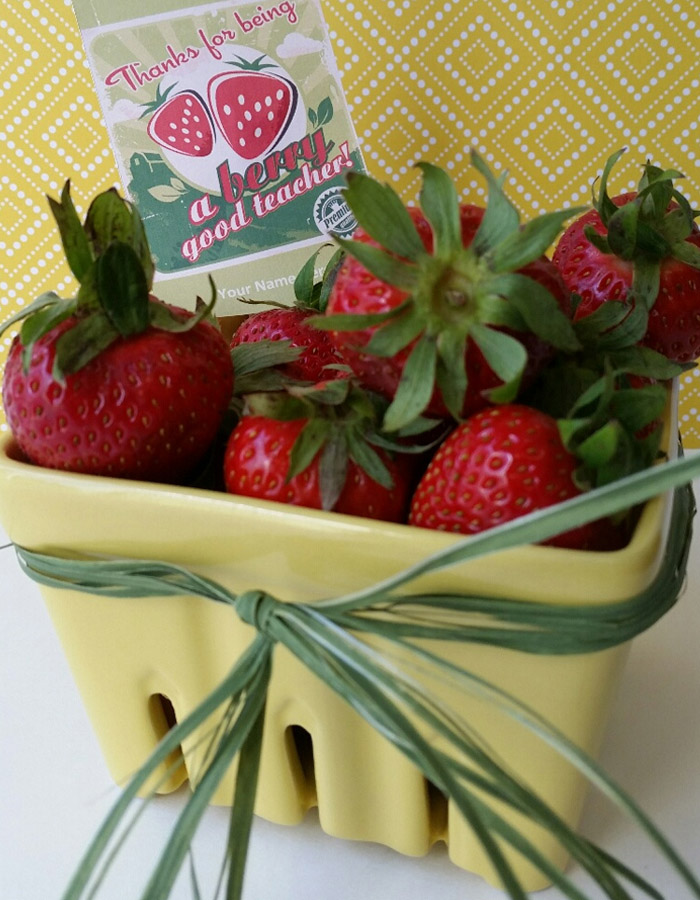 Just print out one of these customizable tags and attach it to a simple gift like this darling berry bowl.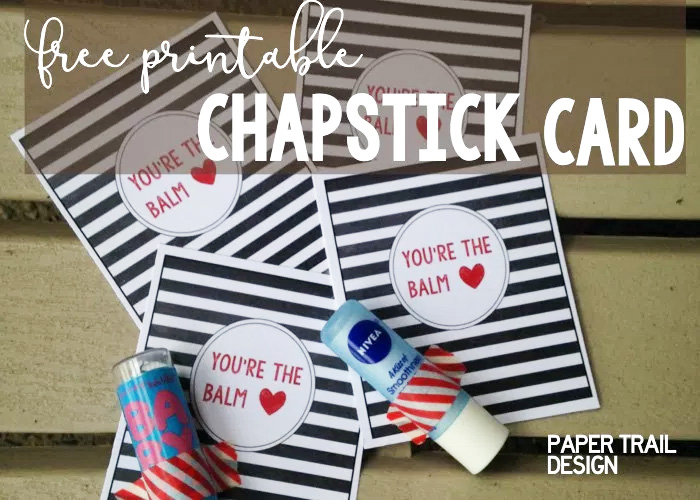 We love this lip balm card free printable. This cute card is easy to make by using cardstock, a little strip of washi tape and your favorite lip balm.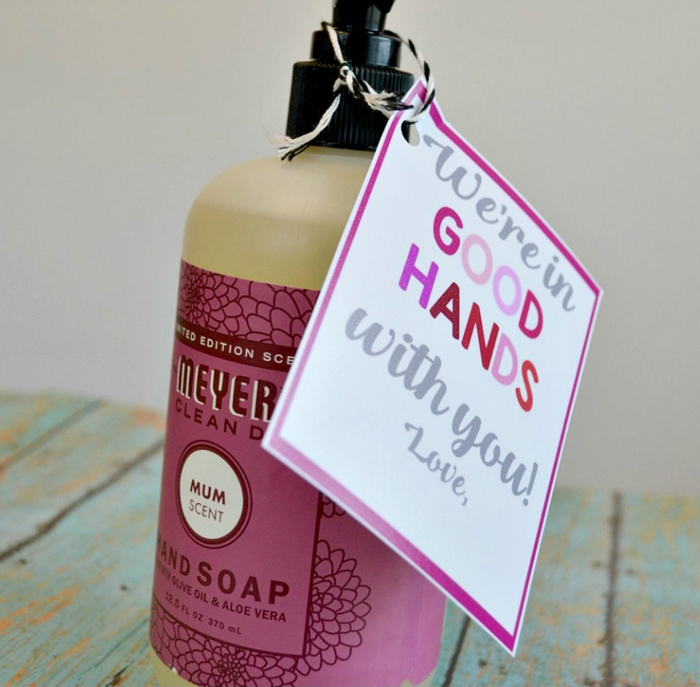 Don't wait until the last minute to get your act together. Just snag this free printable, pick up a few lovely lotions or hand soaps, and you'll be all set.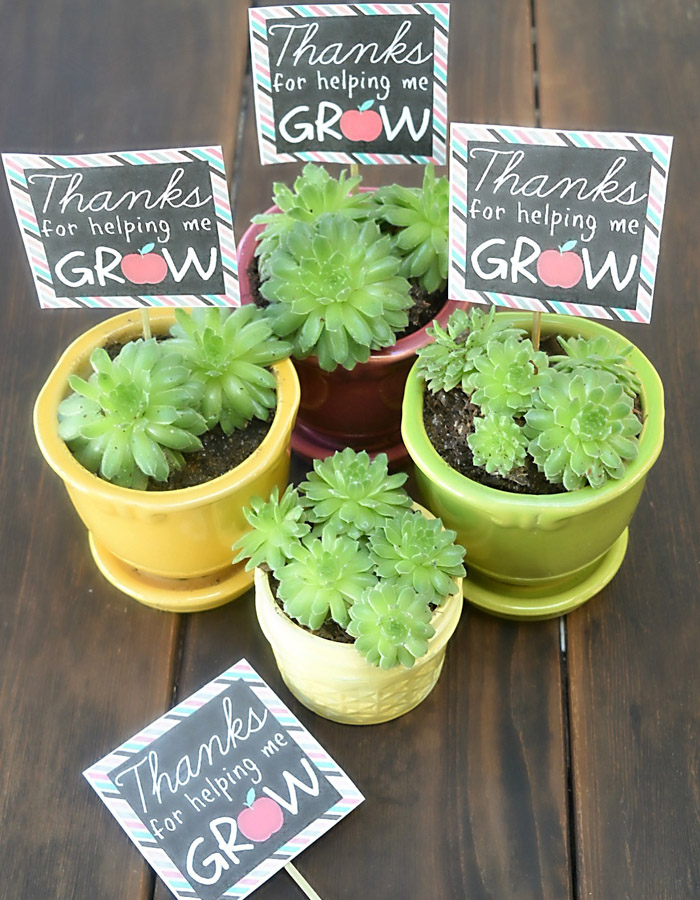 Grab a few cute pots and plant a little succulent in them. Add a little something extra with this free printable to make your gift even better!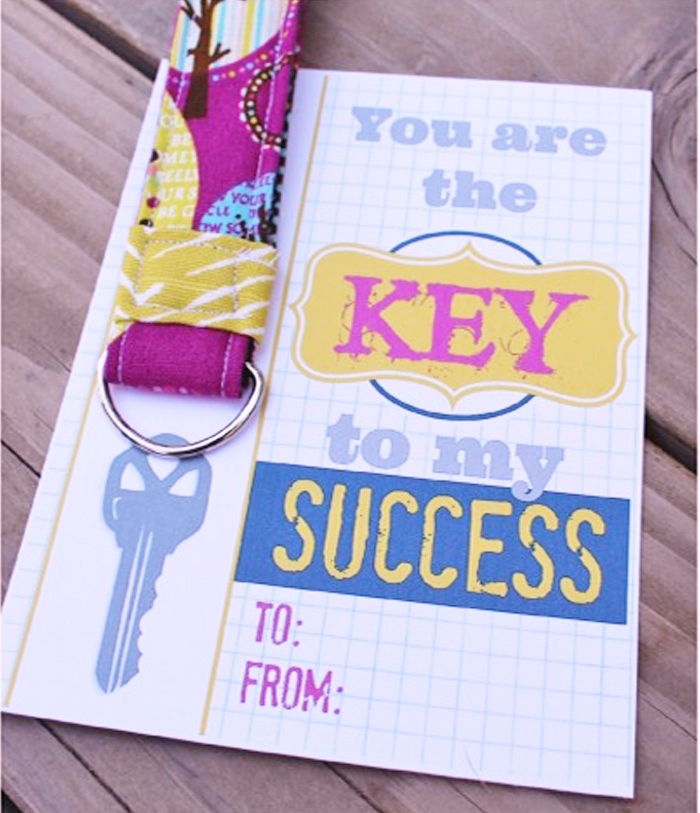 Here is a nice and practical gift that is sure to please any teacher…print it HERE.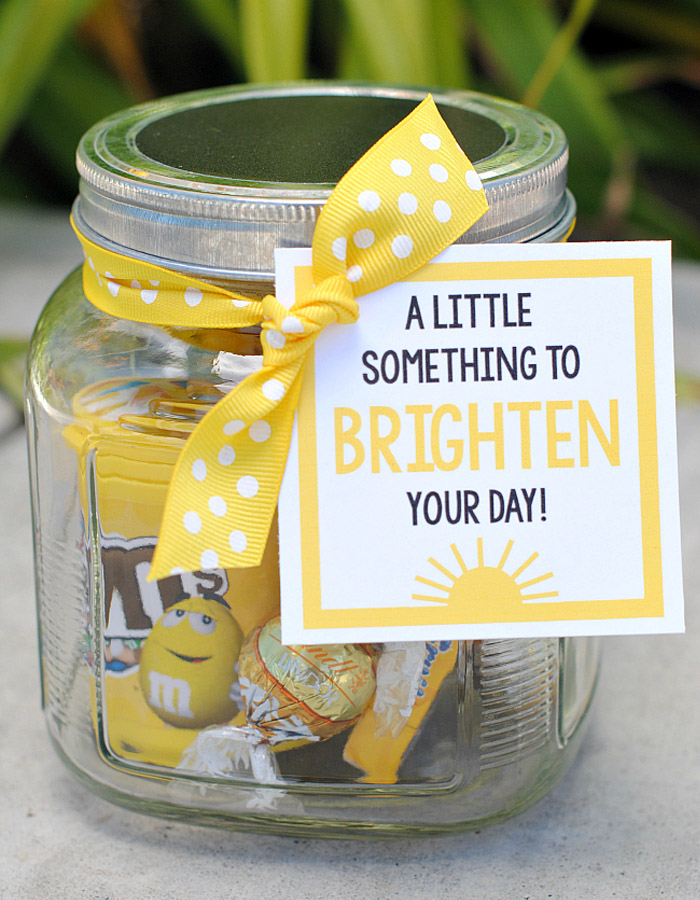 If a little gift basket is more your style, how about filling a jar with a few of your favorite things and this cute tag?

Like to make days brighter for your friends and family?  Sign up to receive these blog posts in your email in box.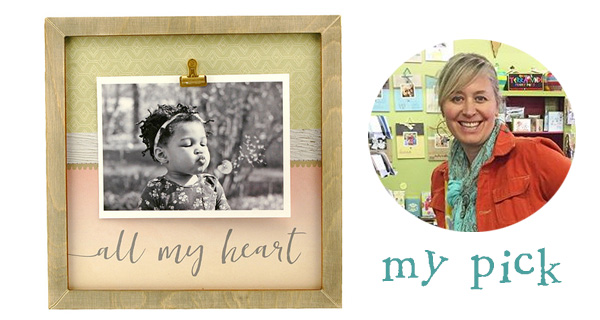 If it wasn't for this little lady, this May holiday wouldn't be the same. It seems only appropriate to celebrate how she has filled my heart with loads of love and joy like only she can. $35.95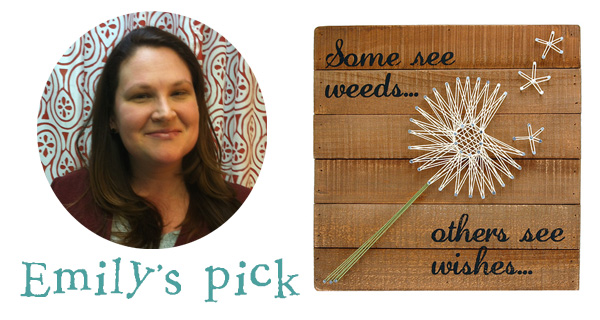 When I am picking out a gift for Mothers Day I want it to be unique and thoughtful and this delightfully intricate wooden wall sign is just the thing! I know my mom will really appreciate the lovely threaded flower and the heartfelt saying on her special day. What a find! $39.95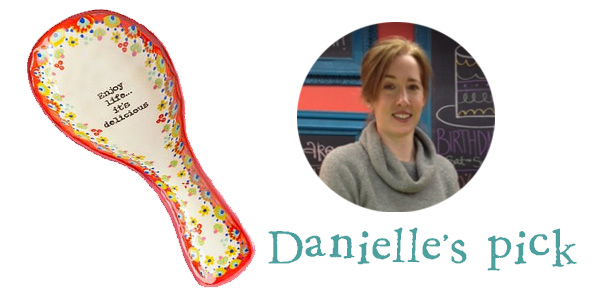 My mom will absolutely love this sweet spoon rest! It's perfect because she drinks tea all the time and needs a place to rest her stirring spoon in between cups. Plus it's super cute! $14.95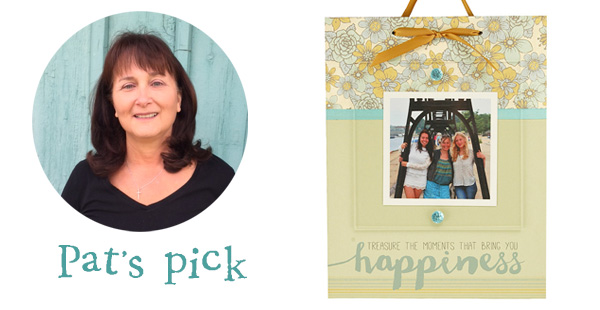 With Mother's Day right around the corner, this frame would be perfect for Mom to put her favorite happy memory on display. Whether it be family, friends or her favorite pet, this pretty frame will display it perfectly either hanging or standing. $37.95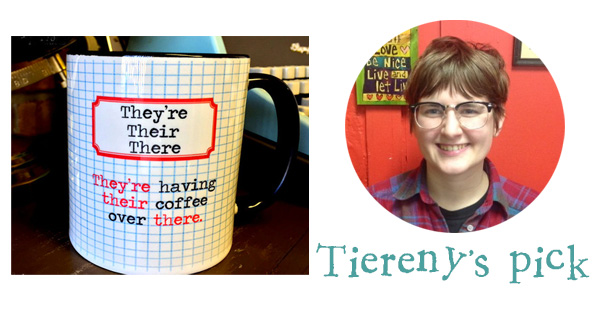 Perfect gift for any English nerds you know- in this case, my mom! Now she can have her coffee at work and teach her students at the same time. $13.95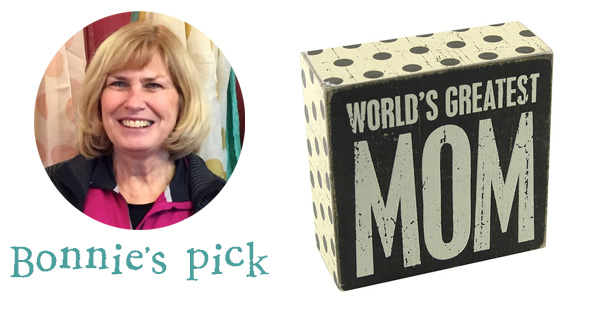 Great gift for the Mom who has everything and wants to know she is appreciated. $9.95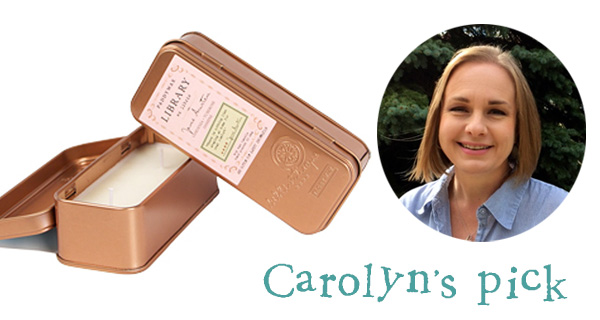 I love to read, and this candle makes reading aromatic as well. Its a super cute candle that has famous quotes from famous authors. I love this! $7.95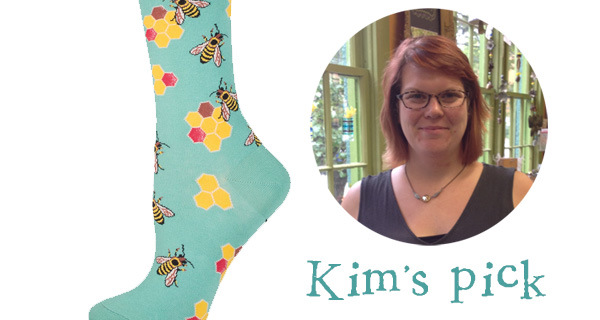 These socks are perfect for my (future) mother-in-law! They're just the spark of happy she needs while she's out making her garden beautiful this mother's day! $8.95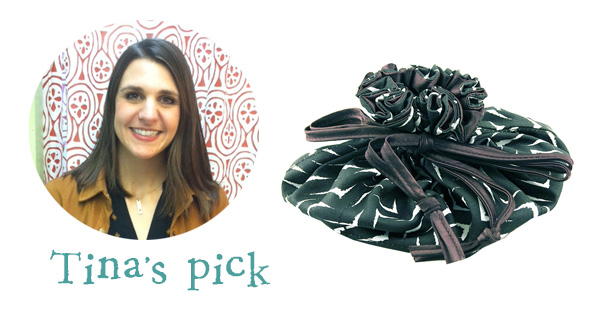 I purchased one of these and always find use for it. It keeps my jewelry tidy and tangle free. Mothers day is coming up and I have to get it for my Mom! I know it will be put to good use! $16.95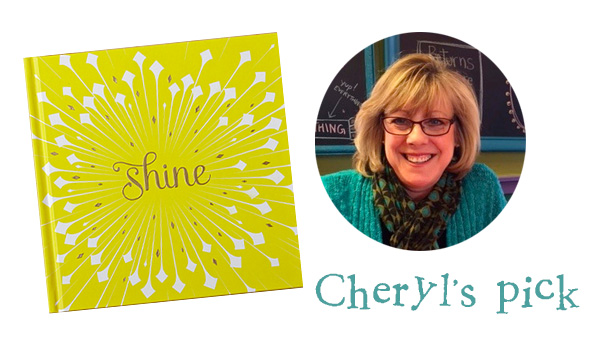 This book is a beautiful testament to all those moms out there that share their brightness and wisdom guiding us along the way of life. Here's a couple of my favorite quotes in this book; "Your shine is not simply seen, it is felt" and "Sometimes, more sparkle is just the right thing." What a lovely Mother's Day gift that is sure to bring much brightness and sunshine to her special day! $15.95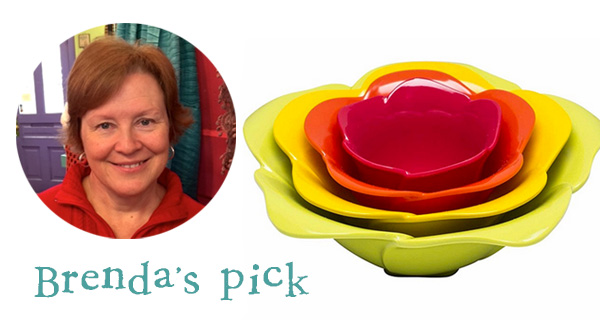 I love these colorful condiment bowls for setting up snacks when guests come over. They are heavy duty plastic and make your table look so pretty! $15.95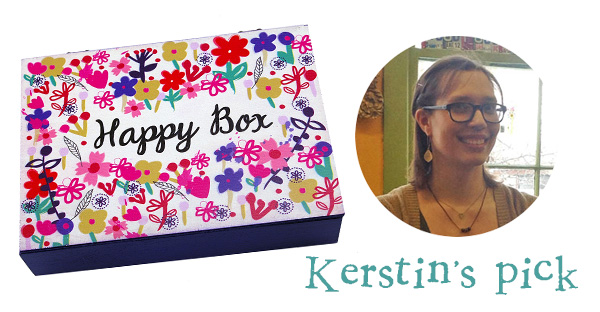 I would love this for Mother's Day ::hint hint:: this Summer I'm starting an exciting new chapter in my life and this would be a great way to write down all of the fun memories this year will bring! $20.95

Do you like unique finds that bring big smiles?  Simply sign up to receive these blog posts in your email and you'll be in the loop & get our latest scoop.