wanna help us play cupid?
It's that time of year again where we like to share some love by giving Valentine cards to the kids at The Children's Hospital of Michigan.  So we invite you to put your crafty hat on & whip up some sweet sentiments for kids who could use a smile on February 14th.
Here's a few clever card ideas we found that were TOADally awesome…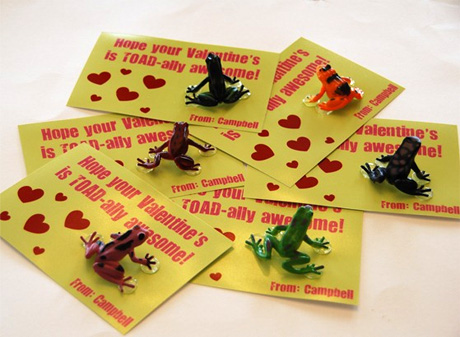 Print these quirky cards at Crap I Made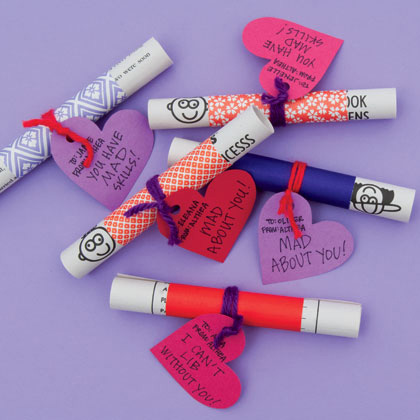 Buy a book of Mad Libs & tear out sheets for these very funny cards ~from Family Fun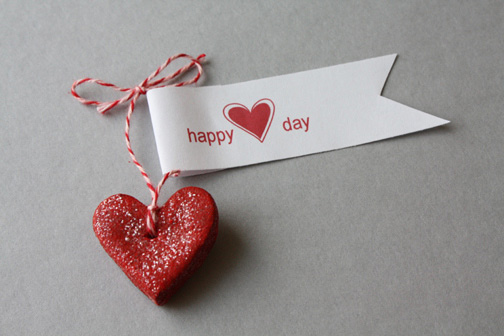 Like to play with clay?  How about these salt dough hearts from The Long Thread?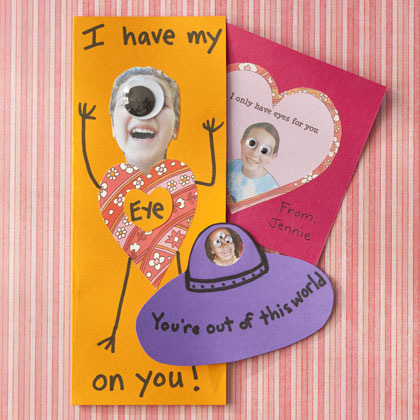 Google eyes always makes things more fun don't they? ~from Family Fun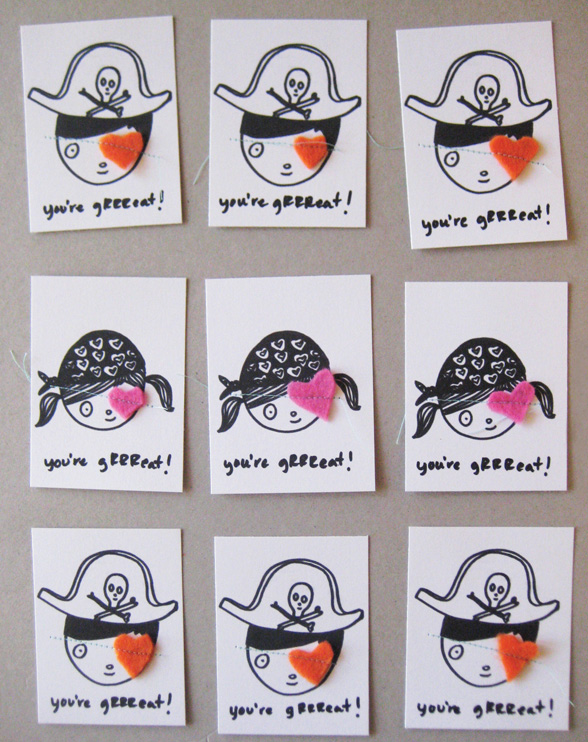 Hey matie… aren't these some grrrreat cards? ~print them at mer mag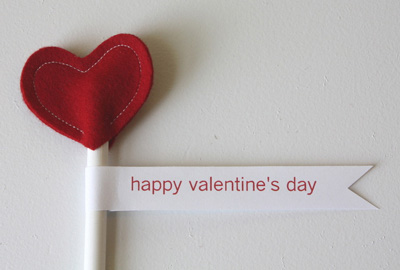 Pretty pencil toppers from Alpha Mom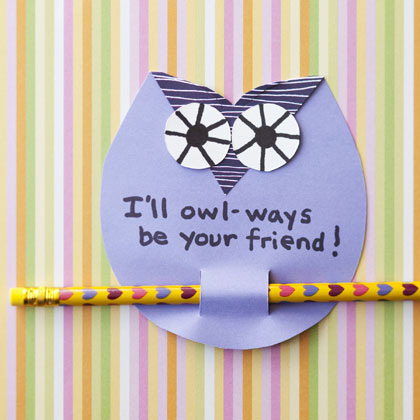 Whooo do you love? ~from Family Fun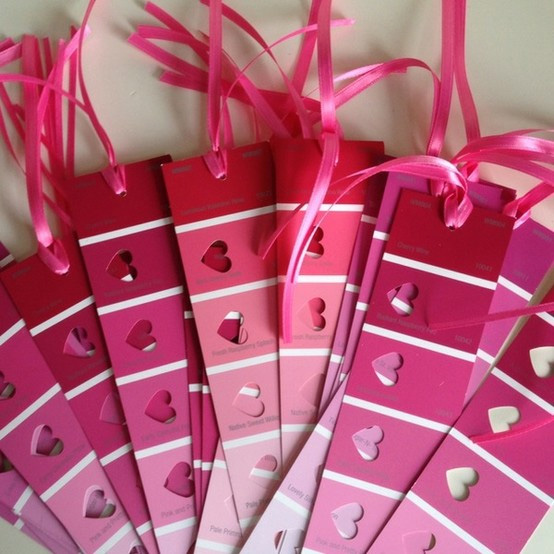 Valentine cards from the hardware store?  Who knew paint samples could make such brilliant bookmarks?! ~from Lu Bird Baby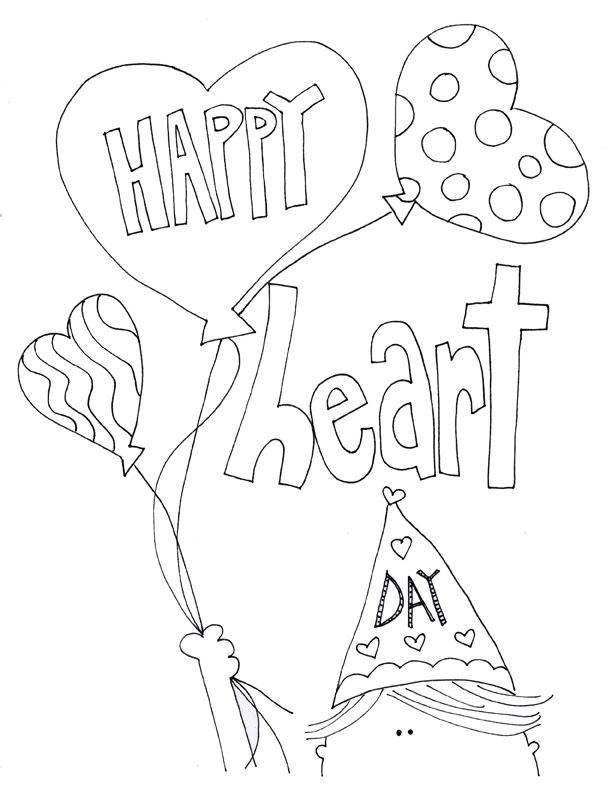 And for those of you who like to color, you can print this cheerful coloring sheet HERE  (if link doesn't automatically open try hitting the refresh button)
We'll be collecting and displaying your handcrafted cards at our Berkley & Rochester locations until February 12.  And if you don't live near by and want to participate, please send your cards to: catching fireflies 3117 W 12 Mile Berkley, MI 48072.
A note from The Children's Hospital:
When making your cards, please consider not signing the cards so family members and/or staff could personalize the cards themselves and give them to the patients. It means more to the patients to receive a card from someone familiar vs. a stranger. The patients also like to be able to give cards to their family members or the nurses and staff caring for them.
Also if you could avoid messages like "Get Well" or "Feel Better Soon,"  as well as anything with a religious connotation. Some of the patients here, unfortunately, have life long illnesses like cystic fibrosis, sickle cell disease, etc. that they won't necessarily be "getting well." We service so many different cultures and religions that we try not to offend any of our patients/customers.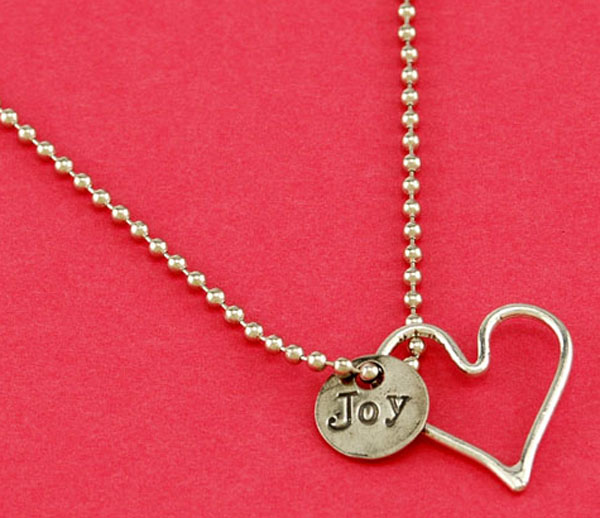 As a thank you for bringing or sending in 3 or more cards, we'll give you this joyful heart necklace with any purchase to thank you for helping us send smiles to kids who aren't feeling too well.  We may not be doctors or nurses, but we can still prescribe the best medicine around… LOVE.
Thanks again for helping us spread JOY & LOVE to those in our community!
(for online orders, please mention your participation in this project so we can include the free sign in your shipment.) *1 free necklace per family
Like seeing what we've been up to at catching fireflies? Stay in the loop by signing up to receive these happy posts in your email inbox!