silverware at your service giveaway
When I first spotted these quirky characters, I couldn't help but to grin a bit.  And the cool thing is they came to be because some college kids couldn't find work due to the recession in 2010. They thought it would be funny to start selling little people made out of forks and spoons. So thanks to their creativity & talent we have a family of Forked Up friends to help bring a little humor to your kitchen.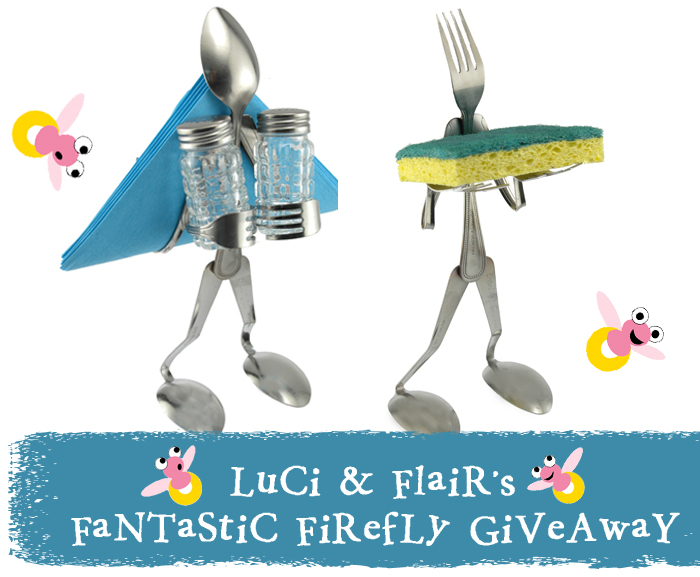 So how can you get this helpful & humorous duo for free? ($60.90 value)
We'll draw a lucky firefly fan's name on Tuesday, February 28, 2012 and the winner will be listed on this post.

a Rafflecopter giveaway
 Have fun, good luck and thanks for playing!
Don't want to miss out on future fantastic firefly giveaways?  Be sure to stay in the loop  by signing up here and we'll email our fun-filled blog posts to your inbox!