valentine bling rings
I loved this clever valentine goody as soon as I saw it.  Chocolate & a faux diamond ring in one?  I needed to make these for my girlfriends this V-day.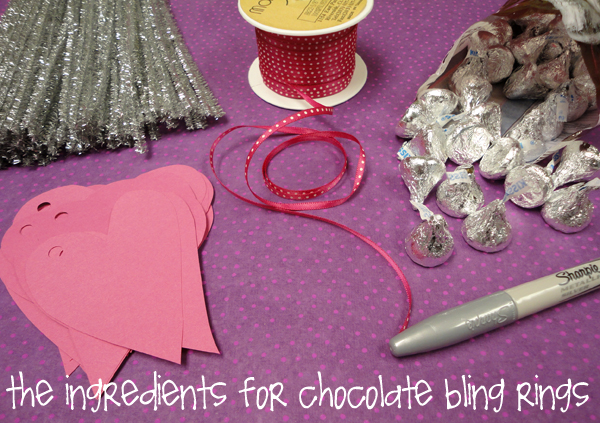 Just pick up  a package of shiny pipe cleaners at your local craft shop & a bag of kisses.

Flip it over & your kiss or shall I say sparkly chocolate diamond should be secured.

Then all slip the edible bauble on your finger…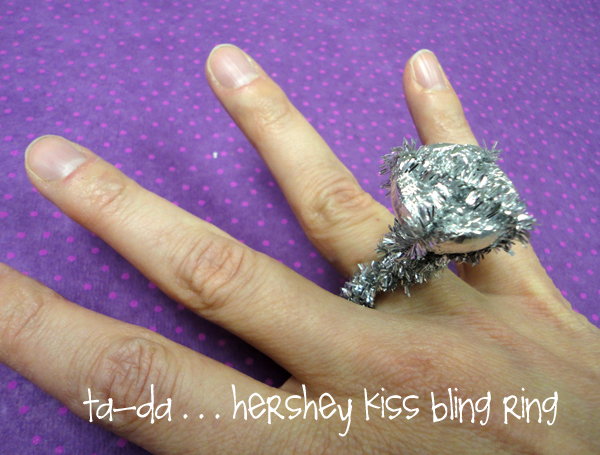 Tie a sweet message to them to turn them into a Valentine card.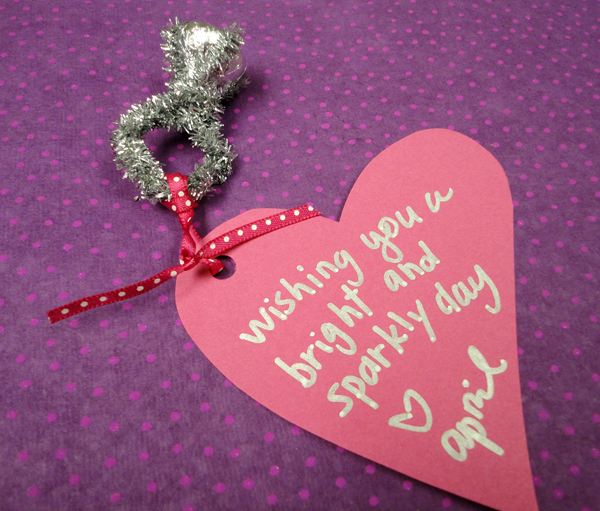 Happy Heart Day!
Like to get a little crafty every now & then?  Simply subscribe to this blog and we'll email you a few of our snazzy ideas.