flower filled fool's fun
A few weeks ago, Tessa & her friend were looking for something to do Saturday night other than watching a movie, cruising facebook or painting their nails.  After some brainstorming, I suggested a little mischievous fun.  I remembered one night in middle school when I convinced my best friend to help me with the art of tee-peeing a few of the cute boy's homes in our neighborhood.  It was an exhilarating experience & a night I will never forget.  In that same vein… I proposed they make giant tissue flowers & attach them to the front doors of nearby friend's homes.  They liked the idea but must of been hungry for some sweets so they made oreo pops instead of the flowers.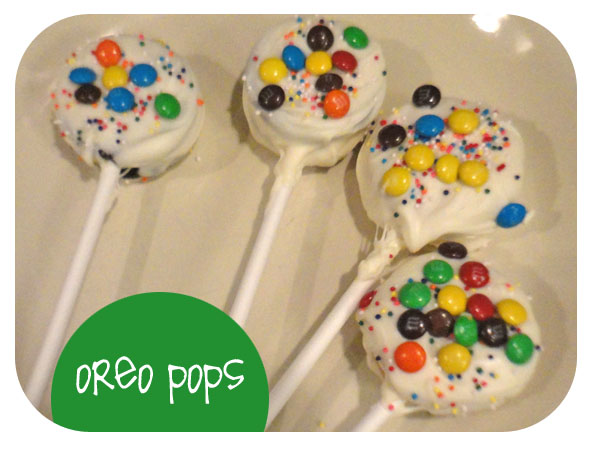 Then they wrapped them up in iridescent cellophane & attached a sweet note & placed them in their friend's mailboxes.  They had a great time being sweet pranksters & no doubt made memories that will trump any movie night.
I do love unexpected lovely surprises… maybe that's why I'm so smitten with the recent trend of yarn bombing.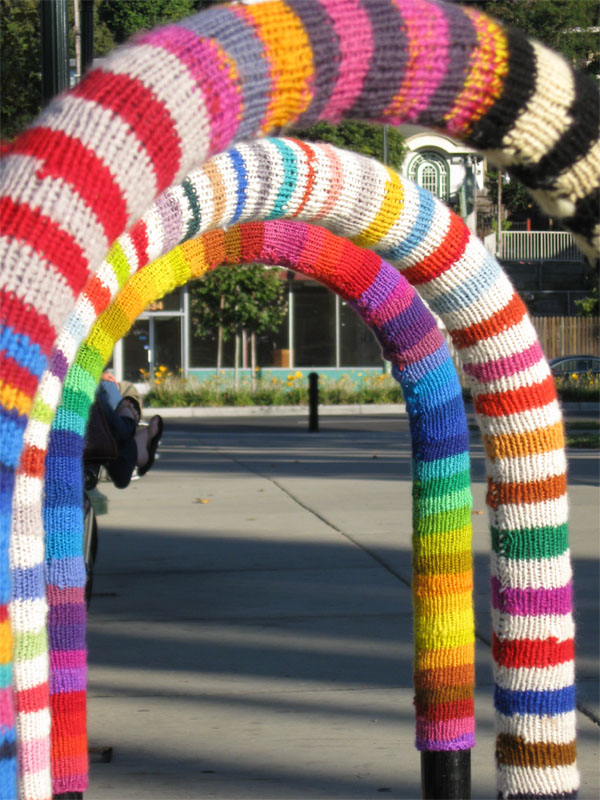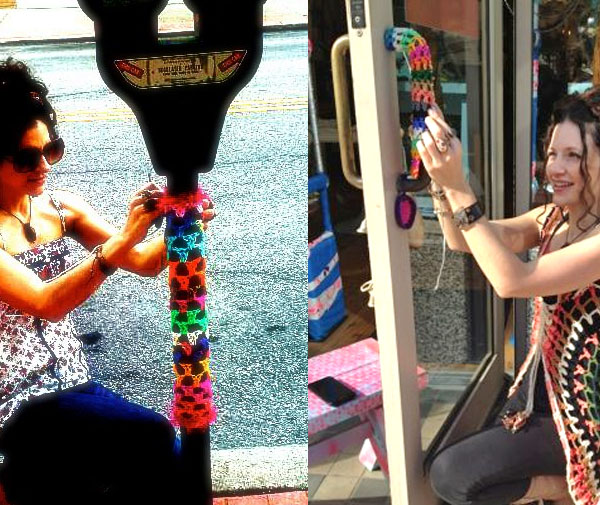 And here's our very own Yellow Door artist Jennifer Xerri of Starlily Creations yarn bombing Royal Oak store, Saffron.
So you probably wonder where I'm going with this?  Being that April Fool's Eve is on a Saturday night this year, how fun would it be to pull off some pranks that would brighten your friend's or neighbor's day?
Since I don't crochet or knit (and I suspect with the time it takes to yarn bomb – you might get a visit from a policeman ;-) I thought flower bombing could be the next best thing.
Imagine seeing this when you open your front door to get the Sunday paper on April 1st?
The neighbors may think that the land of Dr. Seuss paid a visit.  These tissue pom pom flowers a fairly easy & quick to make.  I did a simple tutorial on how to make them in a previous post.
Cheers to making mischievous & merry memories this April Fool's Day.
(fancy flower photos compliments of instagram – early bird setting ;-)
Love finding new ways to make days brighter for your family & friends?  Simply subscribe to this blog and we'll email you a few of our snazzy ideas.