marvelous shoe makeover
Our German exchange student, Tessa only has a few more weekends in the USA so I suggested doing something a little different than the typical movie night.  So we began our adventure by heading to the local Salvation Army to hunt down some shoes…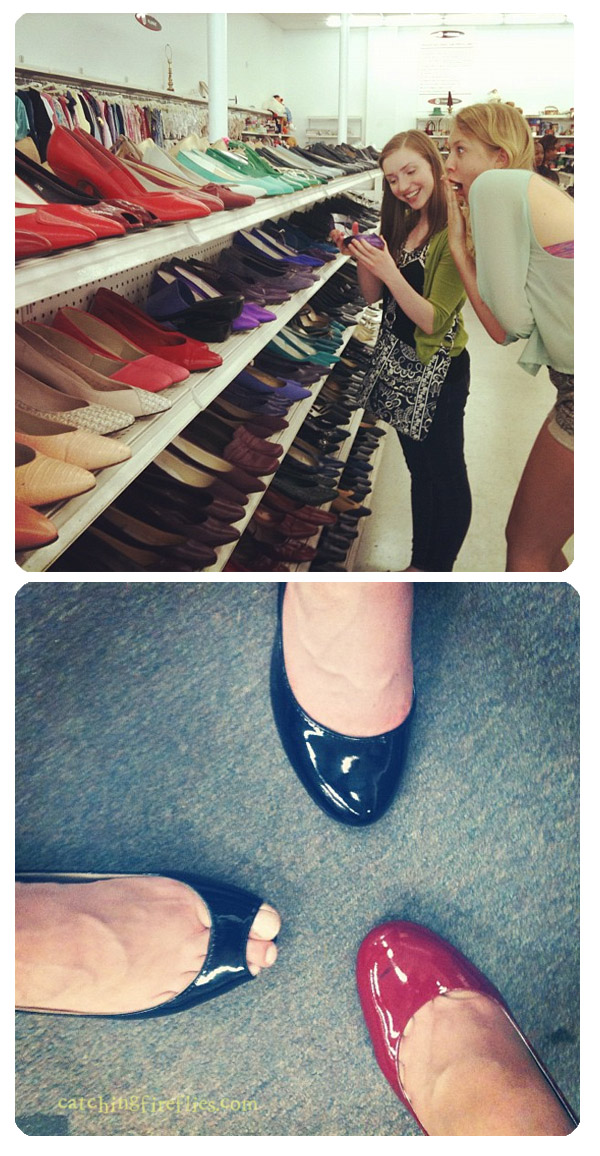 After the 3 of us found our Cinderella slippers, we searched the web for images we wanted to put on our shoes.  I went with a pink floral theme, Rebecca collected a variety of colored posies & Tessa found inspiration from her pinterest page.  I created collage sheets of the images & had color copies made.  Then we headed to the studio to makeover our thrifty finds.  Armed with foam brushes, mod podge & scissors… we were off to play!

Rebecca cut many of her flower pictures into thin strips & applied them in a row.

Didn't they turn out stunning?!  She did an amazing job & I have a feeling she could have a pretty successful side job decoupaging shoes for others.

Tessa's technique was applying square images which gave her pump a more patchwork look.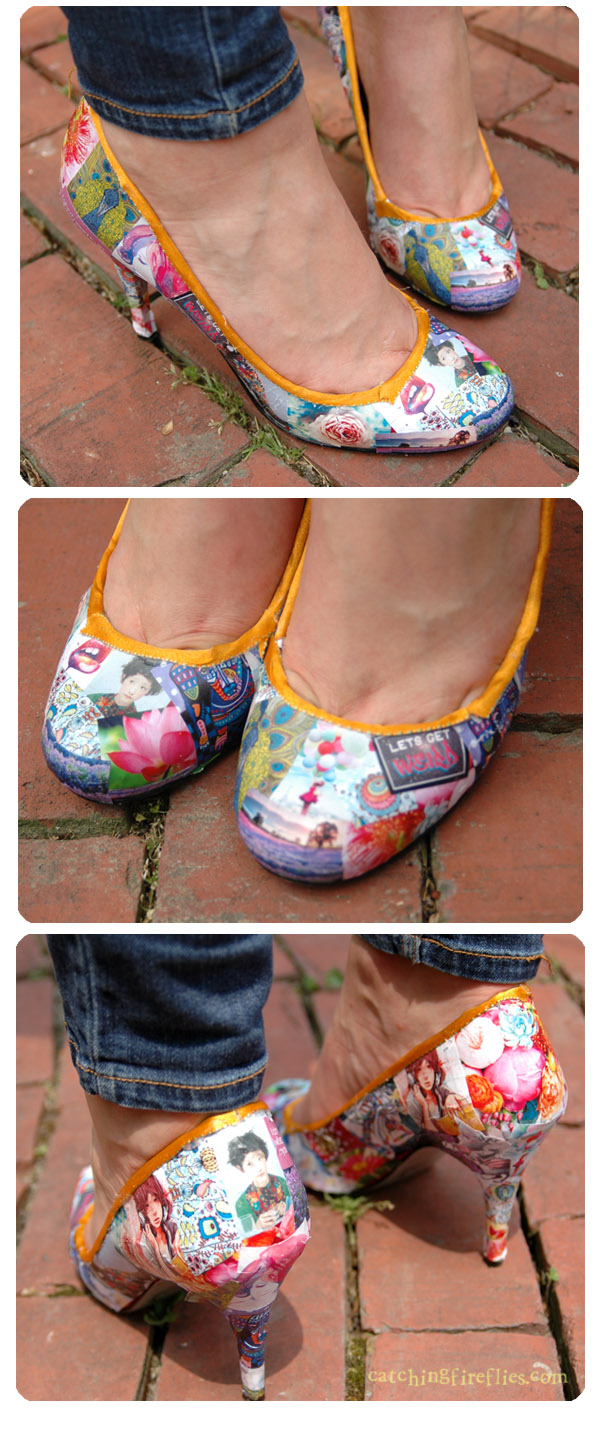 Tessa also added lovely orange ribbon around the edge for a striking accent.  I love the fact that these pumps represent a cool collage of postage-stamp-sized images Tessa loves.  No doubt these will turn heads when they're on her feet.

I covered my shoes with pages from a book first, then applied carefully cut flower shapes.
I don't know why, but I love the look of text & like how it peeks out behind the flowers.  I've only worn these shoes out once so far & got crazy compliments on them.  I think I might need to make a few more pairs to add to my selection of soles.
The girls had a great time creating their wearable masterpieces & this project cost less than a movie ticket!  Shoe makeovers are a great crafternoon activity for any group of creative gals who like fabulous shoes.
Like clever & crafty projects that are outside of the box?  We love sharing our creative ideas. Don't want miss out on our future features… simply sign up to receive these blog posts in your email in box.