fanciful fairy wings
It's been a bit since my last craft project so it was time to see what I could whip up for the Fairy Tale Gathering in Ann Arbor this past Sunday.  Many of the little girls who attend this festive event dress up so I took on the challenge to make some pretty purple fairy wings for Lolo.

I didn't want the wings to be giant since she is only 14 months and relatively new at this walking thing.  After poking around our basement, I found 14″ zip ties which shaped up to be a quite delightful fairy wing base.
I positioned and hot glued the wings on a piece of felt and then covered the center with a faux flower bloom from the dollar store.  I then tied two 16″ long pieces of elastic that would slip easily over her arms.
I cut up a spools worth of tulle into 7″ pieces and 'bookmark' tied them on the zip ties.  Once the tulle fluffs were on, I trimmed them accordingly.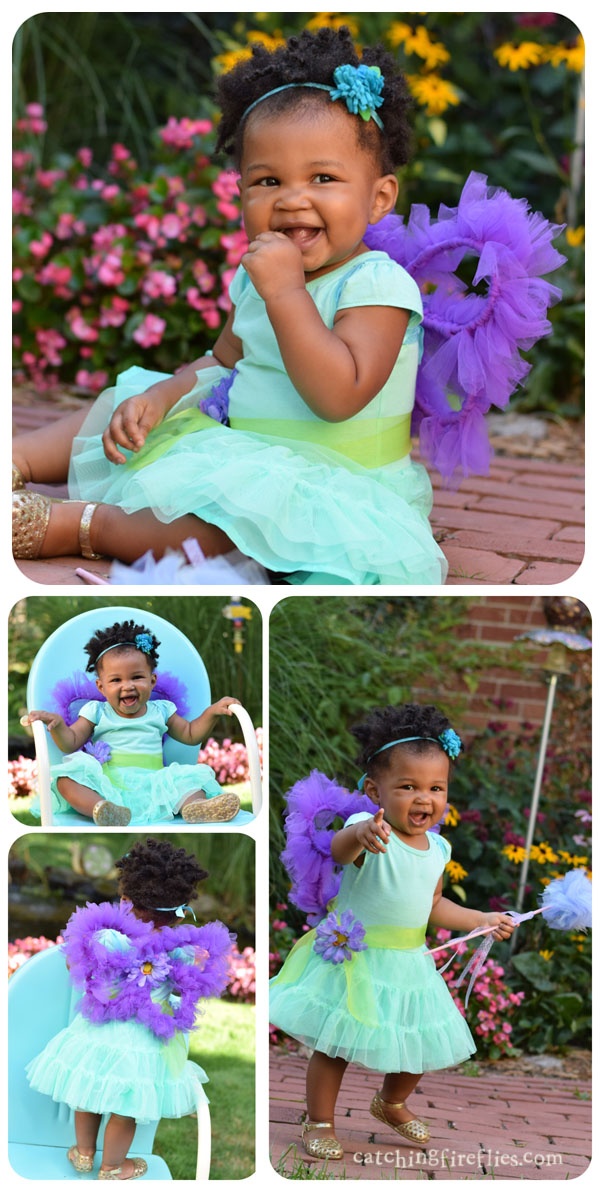 They were the perfect addition to this cute summer dress (on sale at Old Navy for only $9!) These wings are light weight and Lolo wore them like a champ -never once trying to take them off.

She had lots of fun being oohed and aahed over by our firefly fans as she fluttered around the catching fireflies courtyard.  It's a tough job being so cute ;-)

Like to see where I spend my time away from catching fireflies?  Then sign up to receive blog posts like these in your email inbox HERE